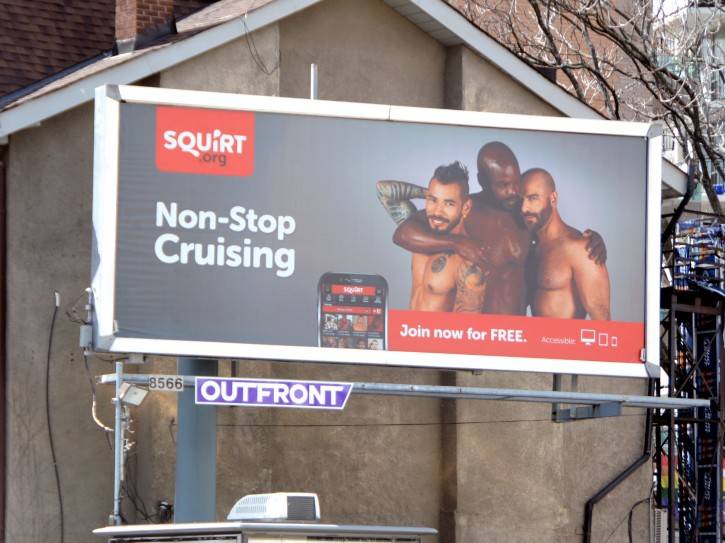 Billboard in Toronto
Pink Triangle Press (PTP) operator of Squirt.org launched its latest advertising campaign showing three gay men embracing. The three men represent a diversity of races. This campaign was launched in Toronto (ON) on March 23, followed by Dallas (TX) on March 30. The goal of the campaign is to raise awareness of racism in online dating.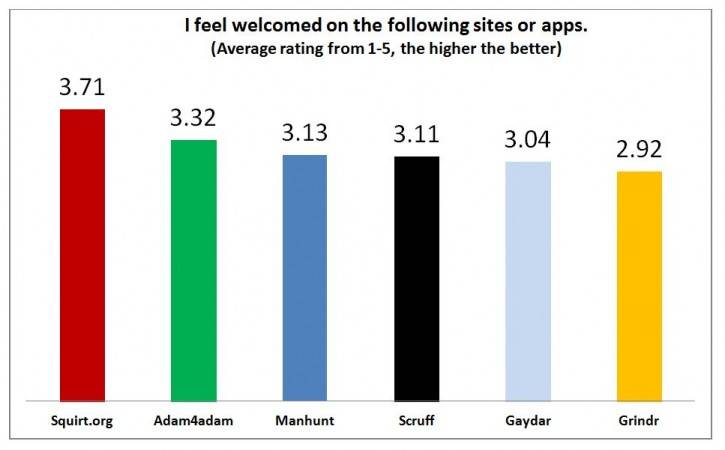 "Toronto and Dallas are richly diverse cities and Squirt.org is popular in both Metros. These communities are good starting points to begin spreading a positive, inclusive message." – says Attila Szatmari, PTP's Digital Business Director.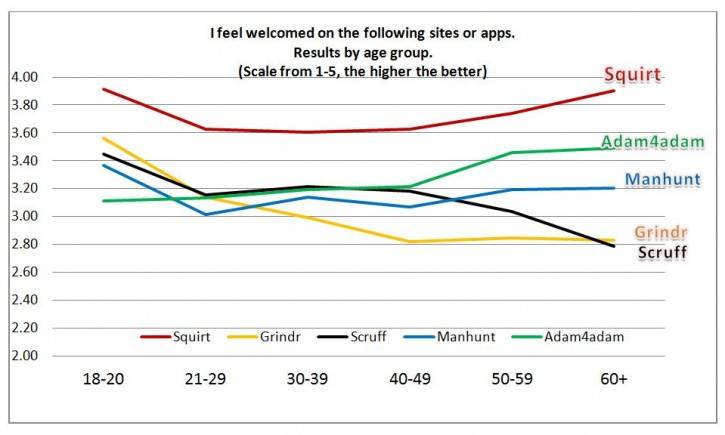 Racism in online gay dating has been a hot topic in the media for a while. It has been discussed that many profiles on gay dating websites and apps have discriminatory statements like "no Blacks, no Asians, no fat, no old" etc, implying you need to be Caucasian, young and physically well-built in order to be successful in gay online dating. In order to quantify the issue, Squirt.org surveyed its user base and asked them if they feel welcomed on Squirt.org and other gay dating sites (Grindr, Scruff, Manhunt, Adam4adam and Gaydar). Squirt.org ranked higher than any of its competitors.
The survey was analyzed by different demographics like age, body type etc.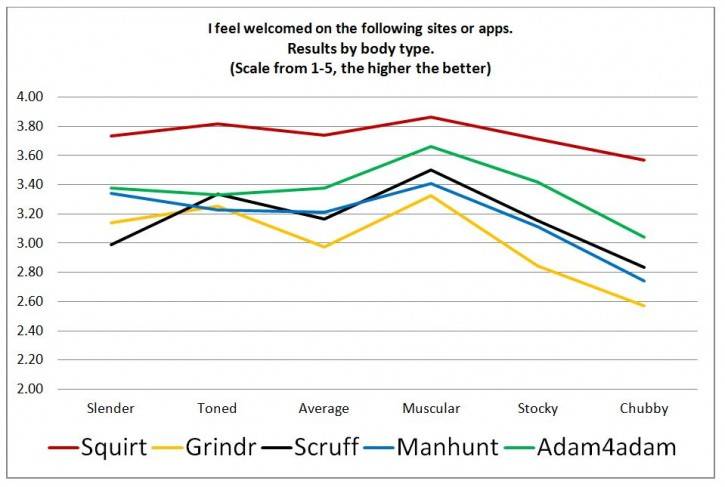 "We are very happy to see from the results that older people, people who don't have a perfect body and people coming from different ethnicities feel welcomed on Squirt.org more than on any other sites or apps. We are proud to be the site where an "average Joe" can meet somebody." – says Szatmari.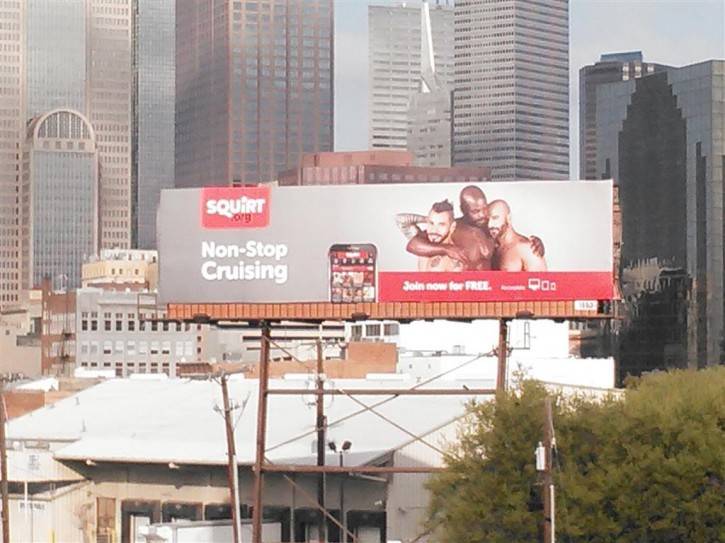 Billboard in Dallas
The new campaign is rolling out on Squirt.org's print and outdoor promotions all over the world throughout April.
Category: DAILY SQUIRT is EVERYWHERE, NEWS IS HOT | 6 comments