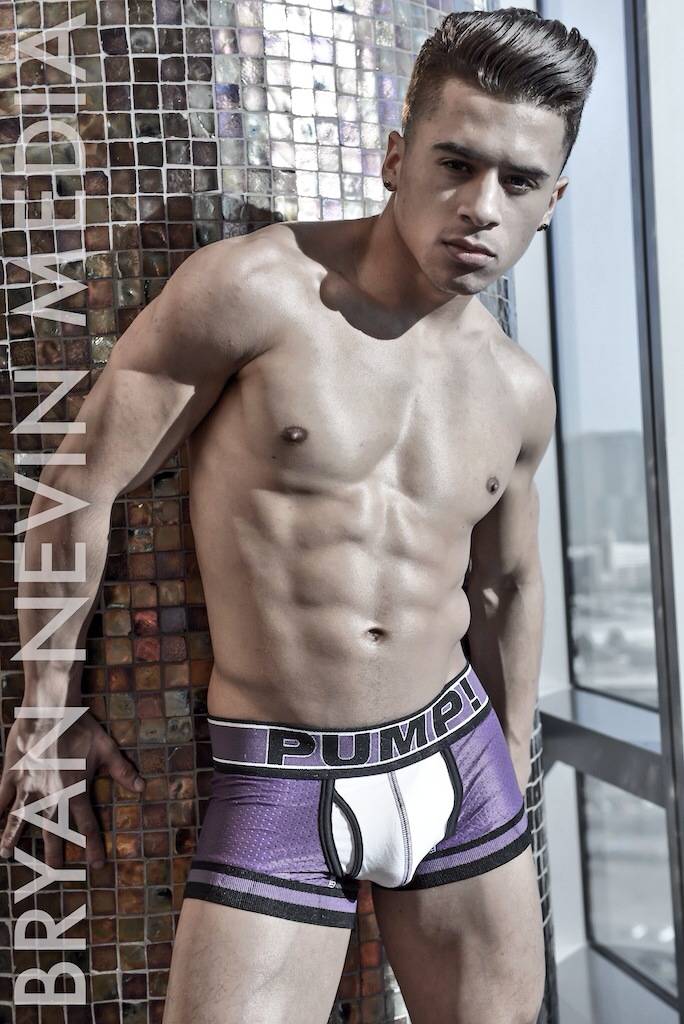 As a gay hook up site, Squirt members and readers are undeniably horny. Yes, we are raunchy. Yes, we are horny. We comb the internet for the best sexy photos and porn stars to interview. When we discussed who should we interview next, hot porn star Armond Rizzo's name came up.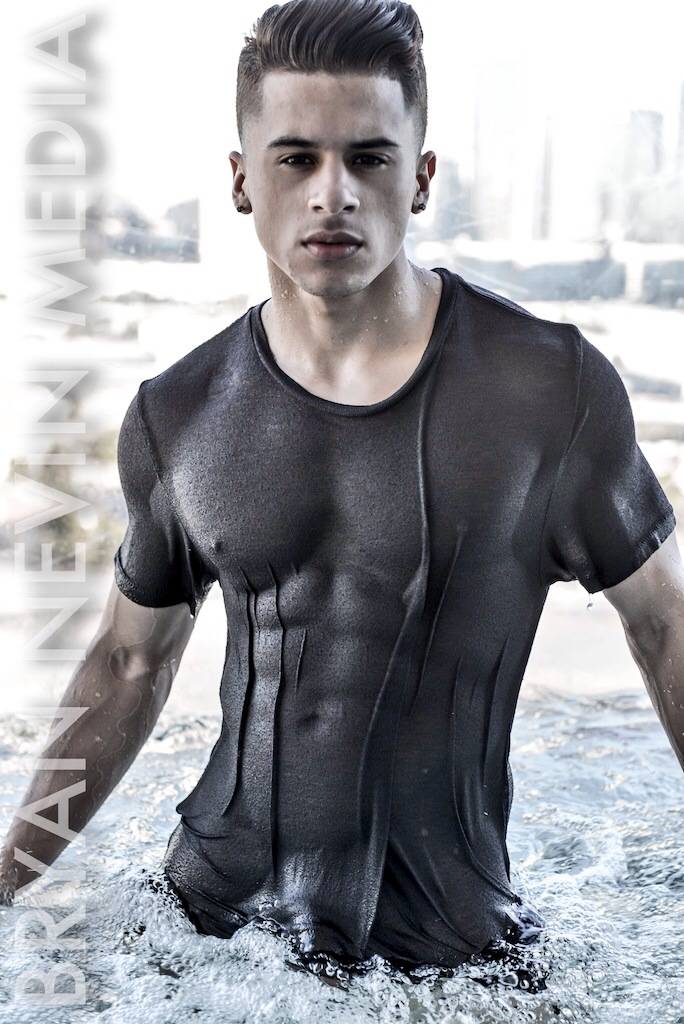 Armond Rizzo is a horny man's dream. His raunchy scenes are oozing with talent – sexually and acting-wise. Powerful bottom for sure but the dude can top too. When reviewing his profile, we could feel the sexual tension in the room here at Squirt headquarters. We all had a raging hard-ons.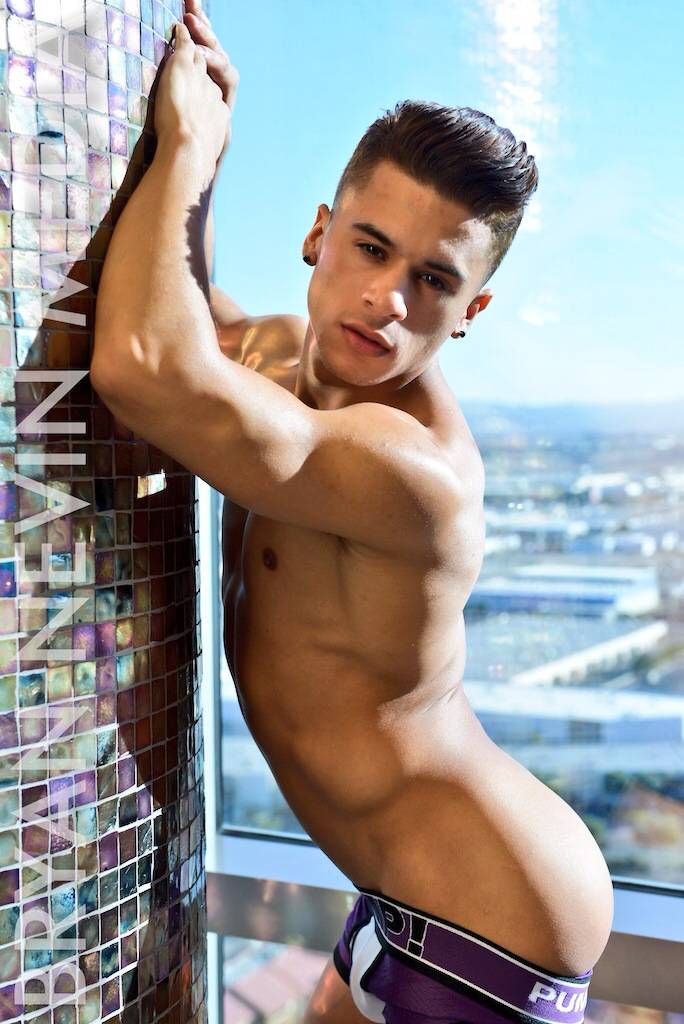 Armond, a former military, started acting in porn in 2013. He has worked in various porn films along side with hot porn stars including Landon Conrad, Tony Buff and Draven Tores. This year, he landed a coveted spot at Dominic Ford's contest, So You Think You Can Fuck, which can be viewed on SYTYCF.com.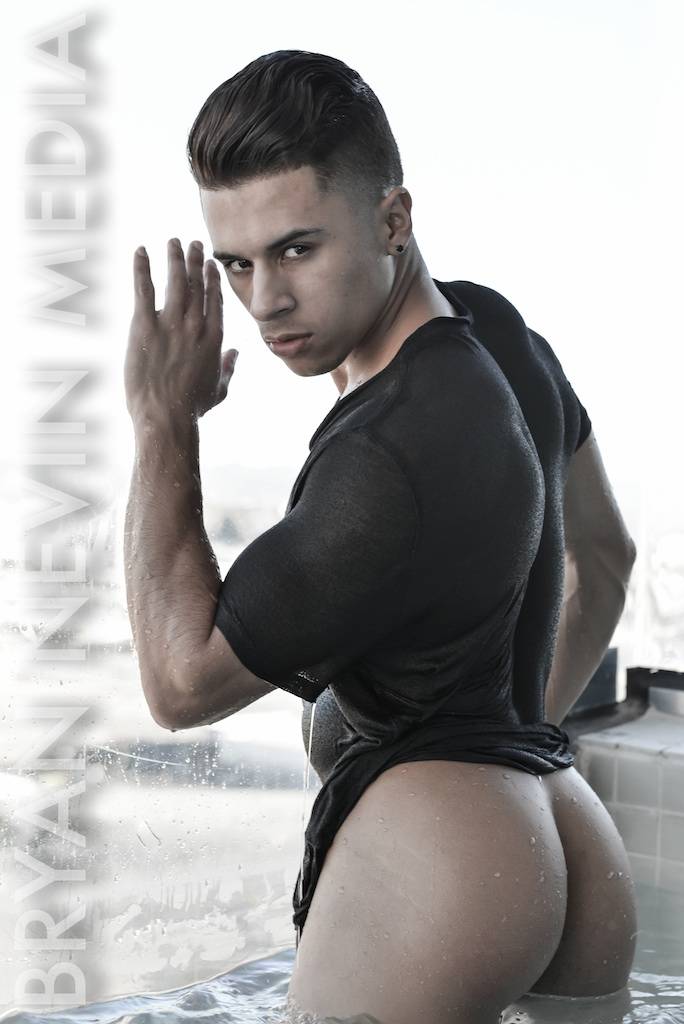 SQUIRT: Armond, some of our members what to know what's your sexual orientation – gay, straight or bisexual?
ARMOND RIZZO: I am as gay is it comes, you will never see me come close to a vagina even if you paid me!
S: In a previous interview, you mentioned that you like being naked in front of the camera. That was a hot answer! We are excited to know that you are getting satisfaction when we watch you have sex. What is exciting or thrilling about being in front of the camera?
AR: I don't know if it's just the adrenaline of knowing that you're doing something you should not be doing – being naughty. It's about the excitement and the thrill of the moment.
S: You have an amazing body, ass and legs. Which part of your body you are most proud of?
AR: I don't really have one specifically but according to my fans it's my face (laughs).
S: Top or bottom? We have seen some outtakes of So You Think You Can Fuck. You handled the scenes very very well. Very very hot. How can you take a dick without being hurt? How big is too big?
AR: Well my answer simply to that is to know your body and know your capabilities and your limits. I do. The biggest (cock) that I took when I lost my virginity was a 12-inch dick and let me tell you that's when I knew I love big dicks and I knew how to take it. So to all you bottoms out there… be careful it can get dangerous but always make sure you trust your partner. That definitely helps!
Photos of Armond Rizzo will also be posted on Facebook (no nudity and work safe) and on Twitter.
Daily Squirt's Feb 23rd ARMOND RIZZO POST (pics & vids) HERE!
Click here to like our Facebook Page
Or click here to follow us on Twitter
Category: DAILY SQUIRT is EVERYWHERE, Friends of Squirt, HOT DUDE | 18 comments