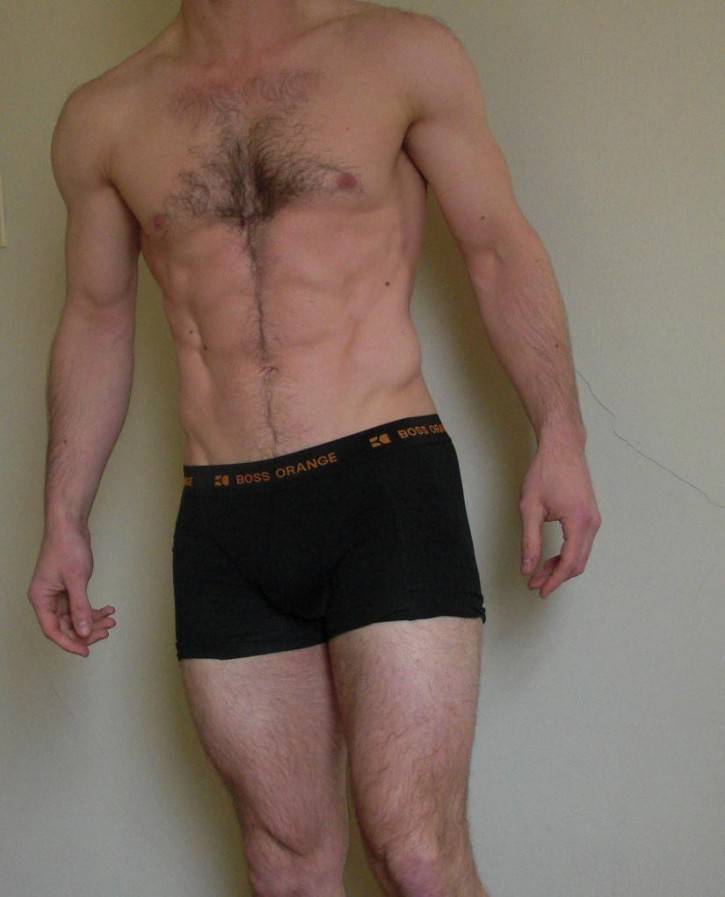 One of my fave XTUBE bodies. I'm sure he has a lovely face but who cares when he has a ripped torso, big guns, a tasty looking dick & pucker… and there's fur! LOVE this guy!

Pics of Porn Crushes of the Day: Dean Flynn and Trenton Ducati (above) in "Malpractice"@ THE MAN CRUSH BLOG

Richmond Ham advert features cute fuzz face with a nice tight little tush.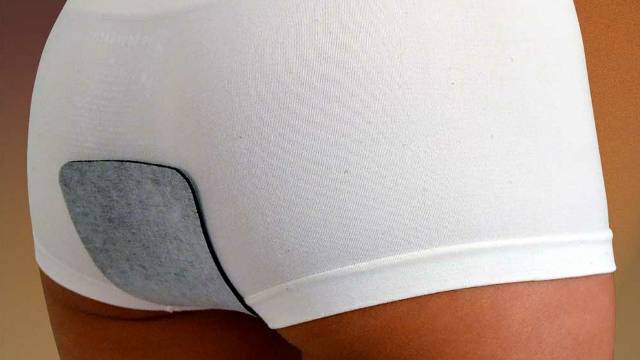 The Flatulence Deodorizer is Here to Back Up Your Claim that Your Farts Don't Stink!
GAWKER:
Sold under the brand name "Flat-D," the Flatulence Deoderizer is a disposable charcoal underpad that's placed against the wearer's buttocks to help eliminate "fear and embarrassment when in public."
In other words, if you aren't afraid of embarrassing yourself by ripping a wet one in public, these odor eaters are not for you.
According to the product description, the Flatulence Deodorizer works as a "flatulence filter" that "absorbs the gas odor normally associated with the gassy discharge or flatus." They are meant to be discarded after use, but no word on how many SBDs and LBHs this sucker can take before it needs to changed.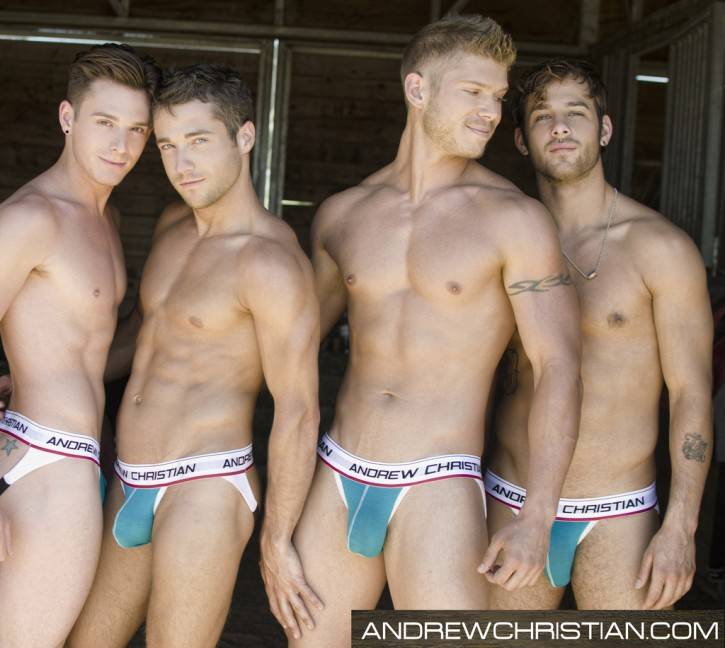 No "Who Would You Choose?" for this shot… Quinn wins!

Andrew Christian makes more short films than any other undie company out there. Here is a special preview of the boys showing off their exposed asses in the hot hot sun. I'm very happy to report that Daily Squirt favorite Quinn is back! Sean Paul Lockhart (aka Brent Corrigan grown up) joins in this time… and is it just me, or has Corrigan had a nose job and a few nips & tucks… hmmmm…
"Get Stranded on the Ranch with the Andrew Christian Jockstrap Cowboys In the latest super hot video campaign, the viewer is able to be a part of the Andrew Christian's fantasy farm land. Just imagine that it is your car that breaks down and Sean Paul Lockhart (aka Brent Corrigan grown up) comes trotting up on a horse in a jock strap! When he asks, "Do you need a hand?" Of course you say yes and are lead into the ranch." AC Blog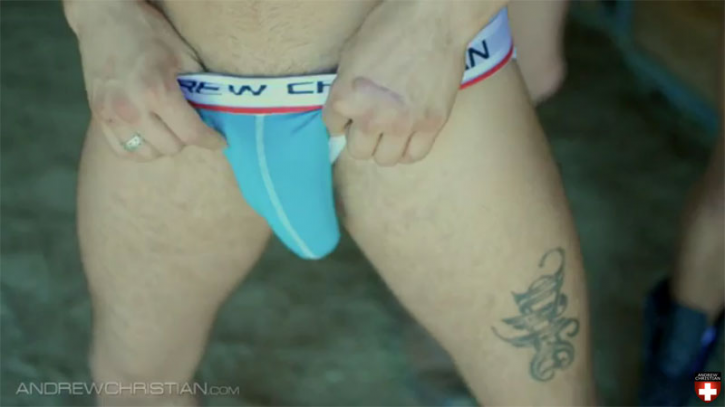 more Quinn & the boys after the jump!
Category: DAILY SQUIRT is EVERYWHERE | 12 comments