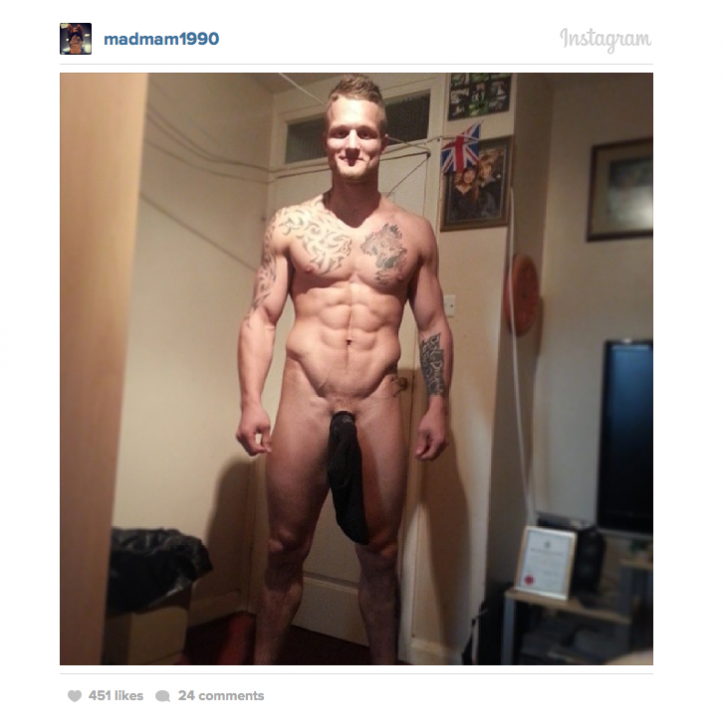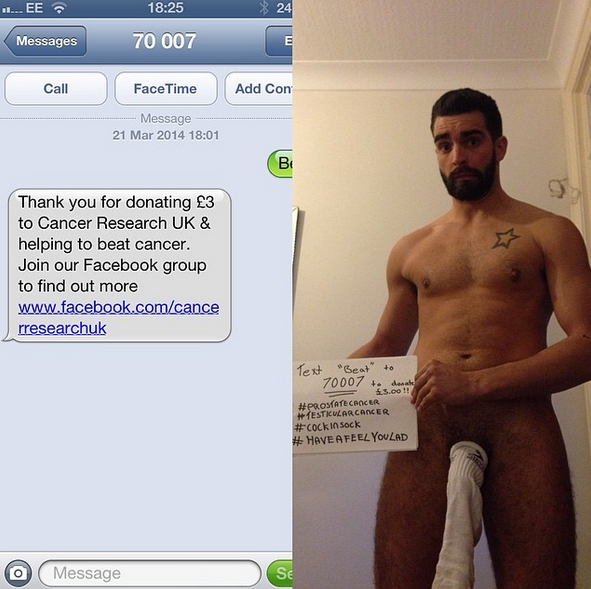 ATTITUDE: We've all seen that women have been posting pictures of themselves sans-makeup to raise money for Cancer Research this week on social media. Sadly, the majority of us guys don't wear any, so we can't really participate.
Thankfully, some GENIUS has decided that the male equivalent is posting a 'c**k in a sock' picture, in an effort to raise awareness of testicular cancer.
We're scoured the internet to find some of the best for you. Also more pics HERE @ DAILY GRIND!
Enjoy, and donate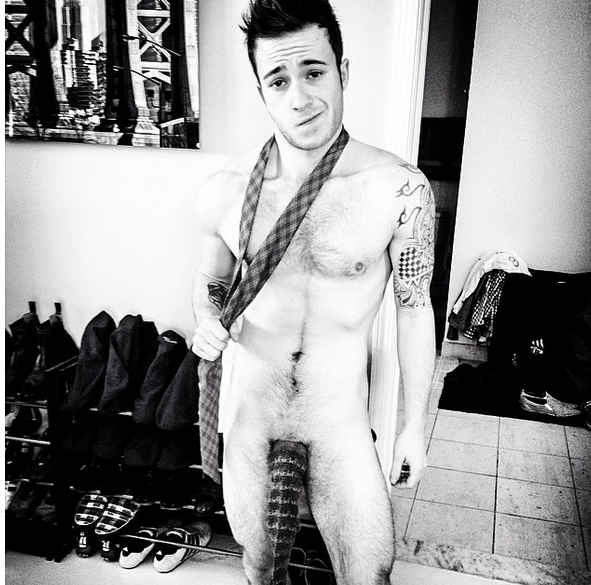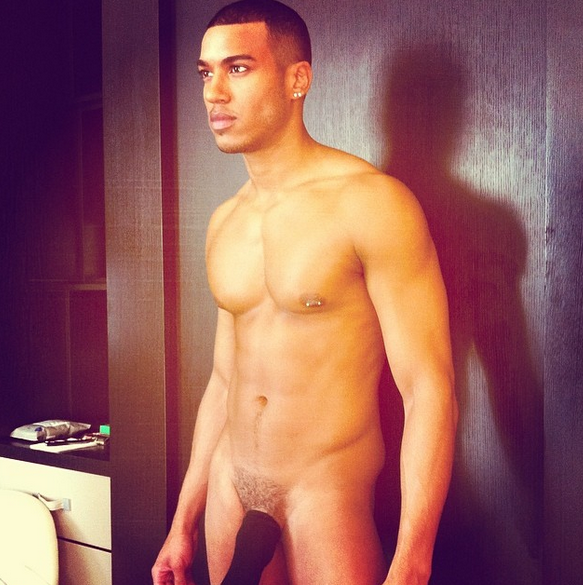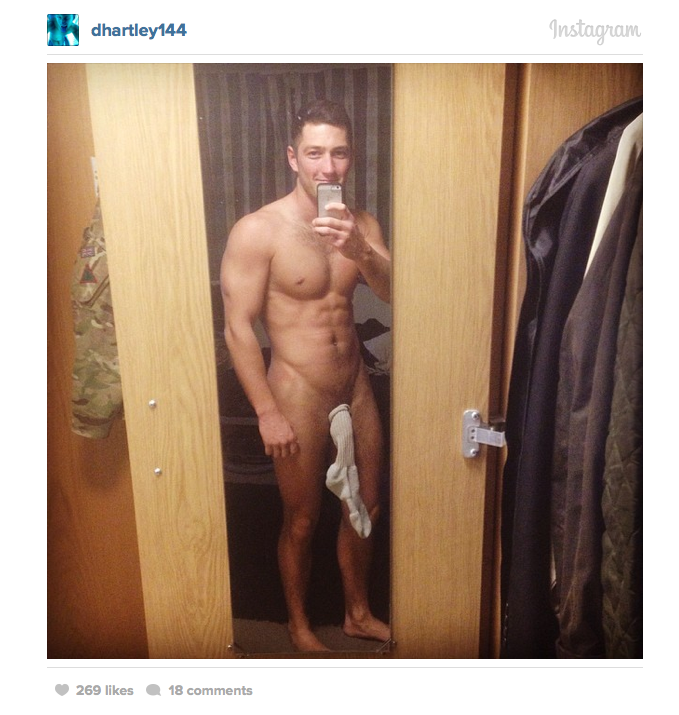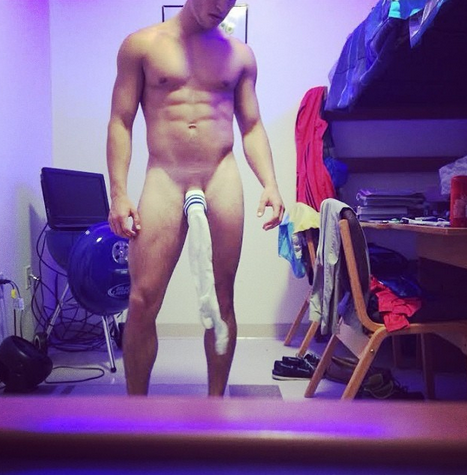 Category: COCK COCK COCK, HEALTH | 11 comments