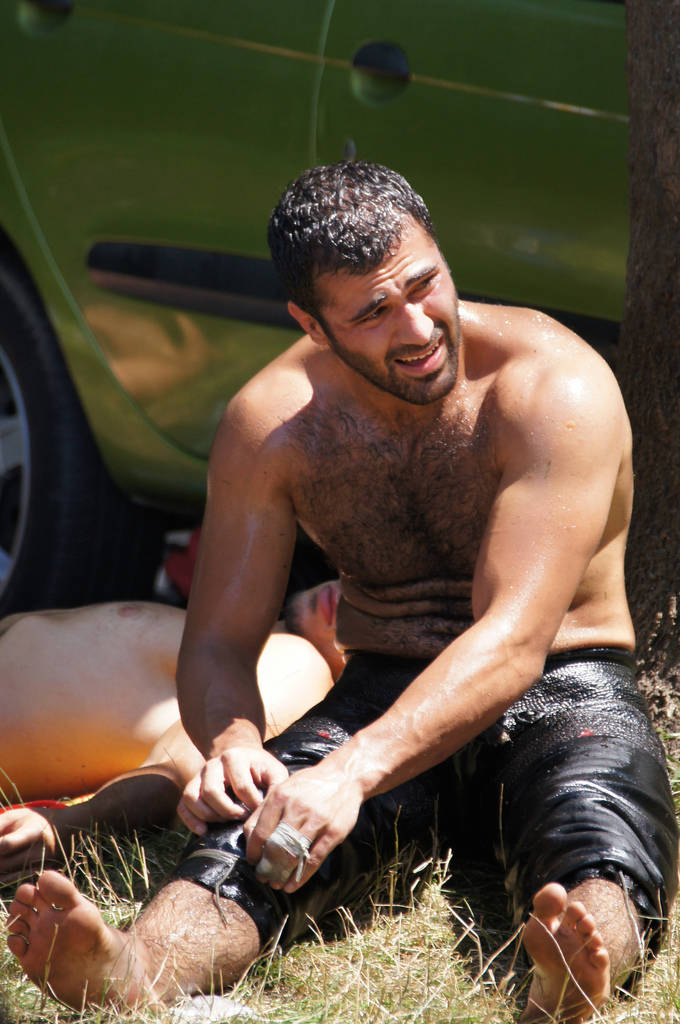 Am I the only one who fucking LOVES Turkish Wrestling/ wrestlers? Big brauny dudes all oiled up and getting into each other's pants… FUCK YEAH!
What Is Turkish Wrestling?
Turkish oil wrestling is all about the leather britches.
Improbably muscled Goliaths—don long, thick, black pants made of water-buffalo and cowhide. Then, they douse themselves in olive oil from head to toe and stride into a grassy gladiatorial arena.
Turkish wrestling has been staged for well over 650 years. To the uninitiated, it seems little more than an open field of oily mayhem. Not so to the appreciative crowd, which roars with excitement at sudden throws or clever holds— "belly sees the sky" being a particular winner—as executed by their oil-wrestling favorites.
"Oh my, I feel like I'll die of my excitement… the sweat-stained grass smells of oil," says the Kirkpinar anthem, sung in the procession to open the tournament. In the past, bouts between two men could last for hours and continue the next day.
Read more of this story HERE @ The Wall Street Journal
bustour#4 – gladyatörs from markus dassel on Vimeo.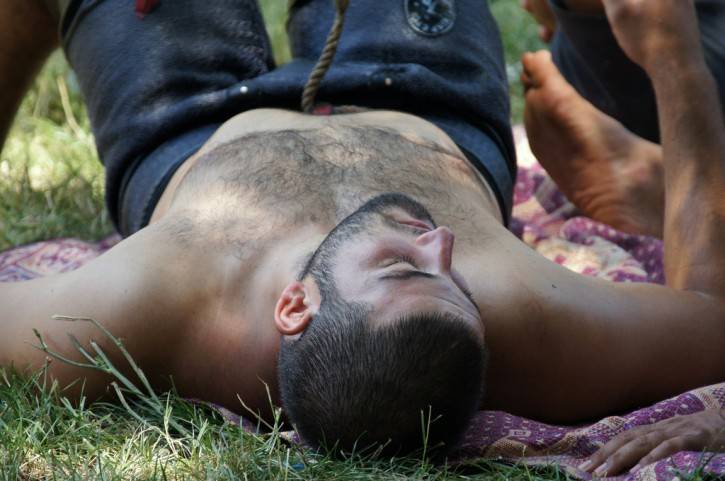 Category: FUCK YEAH!, SGT COACH SAYS! | 9 comments