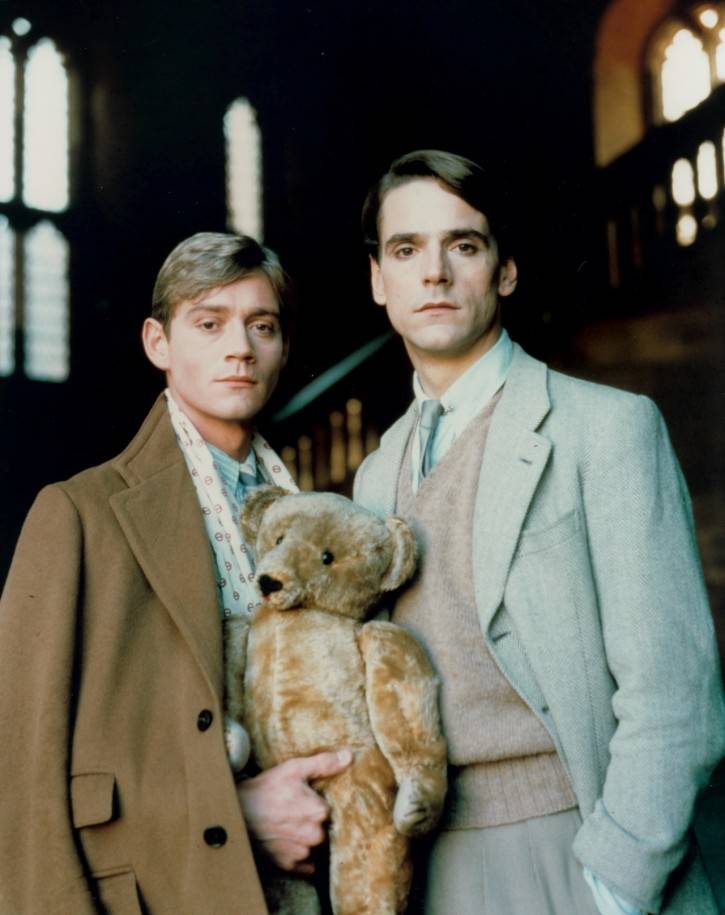 WIKIPEDIA: Brideshead Revisited is a 1981 British television serial produced by Granada Television for broadcast by the ITV network. The serial is an adaptation of Evelyn Waugh's novel Brideshead Revisited (1945). Although John Mortimer was given a credit in the titles, Valerie Grove's A Voyage Round John Mortimer revealed that Mortimer's script was never used and that the series was actually written by the producer Derek Granger and others. The bulk of the serial was directed by Charles Sturridge, with a few sequences filmed by Michael Lindsay-Hogg.
Broadcast in eleven episodes, the serial premiered on ITV in the UK on 12 October 1981, on CBC Television in Canada on 19 October 1981, and as part of the Great Performances series on PBS in the United States on 18 January 1982.
In 2000, the serial placed tenth on a list of the 100 Greatest British Television Programmes compiled by the British Film Institute, based on a poll of industry professionals. In 2007, the serial was listed as one of Time magazine's "100 Best TV Shows of All-Time." In 2010 it was placed second in The Guardian newspaper's list of the top 50 TV dramas of all time.
Episode 1: "Et in Arcadia Ego" (Original UK airdate 12 October 1981; 100 minutes) In the spring of 1944, disillusioned Army captain Charles Ryder is moving his company to a new Brigade Headquarters at a secret location he discovers is Brideshead, once home to the Marchmain family and the scene of both pleasant and anguished visits for the younger Charles.
Seeing the house for the first time in many years prompts a recollection of Charles' first meeting with Lord Sebastian Flyte, the Marchmains' younger son, at Oxford University in 1922, and the rest of the narrative flashes back to that time forward. At Oxford, two young men quickly bond and, although his cousin warns him to avoid Sebastian and his inner circle of friends, Charles is fascinated by them, particularly flamboyantly foppish Anthony Blanche. Short on funds, Charles finds himself fitfully spending the summer holidays in London with his indifferent and rigid father Edward until an urgent message from Sebastian sends him to Brideshead, where Charles is introduced to a world of wealth and privilege dominated by a powerful devotion to Catholicism.
WATCH ALL THE REST OF THE EPISODES AFTER THE JUMP…
Category: DO YOU KNOW?, Uncategorized | 15 comments