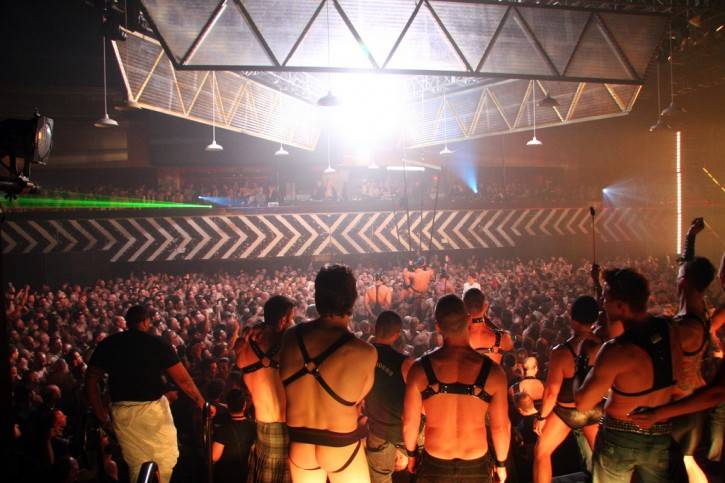 The legendary NYC fetish party says goodbye to Roseland Ballroom with its sexiest celebration yet!
I attended the Black Party in 2013 and it changed my life.
DAILY XTRA: Yes, I was nervous about participating in all the potential SM, leather, fetish play and sex, but what I found was an incredible night of celebration, dancing and . . . okay, sex.
Strapped into my tight blue jeans, black boots and leather suspenders (you don't have to go full-out fetish to attend the party, but playing up any "gear" will work to your advantage), I walked from room to room inside the Roseland Ballroom watching spanking demonstrations, hundreds of sweaty bodies dancing and, yes, sex. Sex in rooms, hallways, corners, on balconies and onstage — it's everywhere, but not in a forceful way. There are no phones or cameras allowed inside the party, so the 5,000 guys in attendance are simply there to have a good time and party like no one's watching.
)
Now in its 35th walk around the block, the "world's sexiest party" presents a Passage to India/Ruined Paradise theme and might just celebrate harder than ever, as it's the last time the party will happen at the Roseland Ballroom (which is being knocked down to be replaced by a luxury residential building later this year). The Black Party has been held there for the past 25 years.
Xtra asked Stephen Pevner, producer of the iconic party, about how much sexy to expect this year. READ THE Q&A @ DAILY XTRA!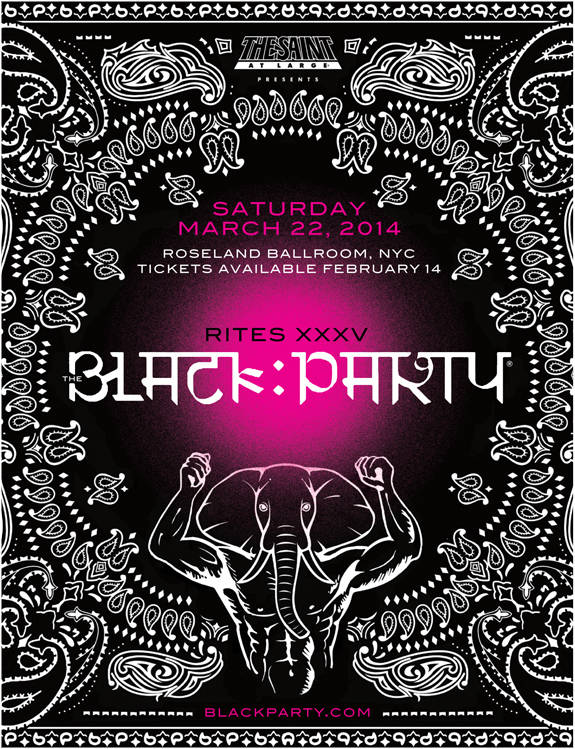 BLACK PARTY info HERE!
Category: NEWS IS HOT, PUBLIC SEX | 9 comments