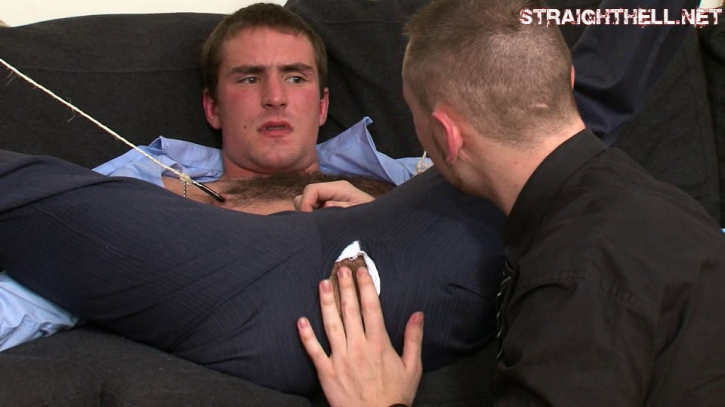 I love when… gay porn plays around with "straight" guys… especially when they get their assholes played with!
Getting their cocks sucked… whatever. No biggie. But sexual satisfaction in the poop shoot? No way, guy.
Ummmm… way!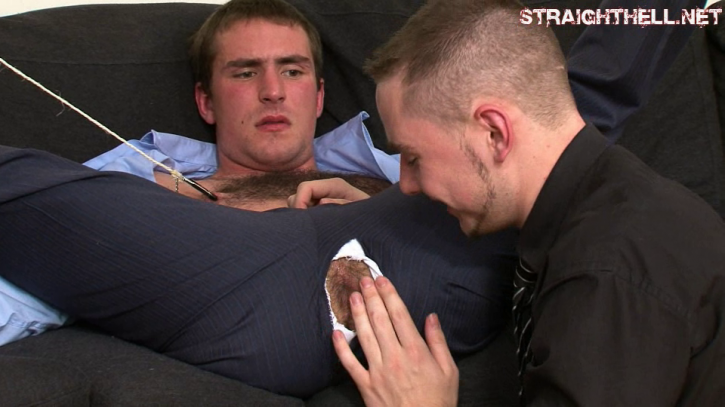 The whole scared, curious look on their faces as they grimace and say things like "Hey, dude what are ya doin'!"… "NO! Fuck… STOP!!!" to the invitable seduction to the dark side… "Oh man… oh… stop… aaaaah… ya…. aaaaah… fuck that ass… yeah… fuck that brown button."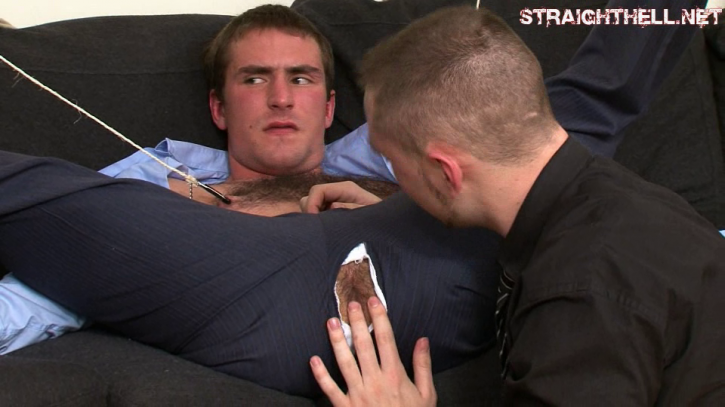 Total turn on… always. Even when you know 100% that the "straight" guy is a friend of Dorothy and has probably been rimmed and fucked more that George Clooney or Anderson Cooper. It's still the best gag in porn. Love the seduction of "straight" bums.
59 Responses to "SGT. Coach says, "I LOVE WHEN…""
AYA Says:
August 17th, 2011 at 12:14 pm

Got to love those "straight" guys. In porn and in reality. You know, the boys who say about 500 times "I'm straight" "I never do anything with guys" "I've fucked a lot of chicks" or "This is my first time doing something like this."

And yet when it comes down to it, they'll fuck your ass and suck your cock like a pro, and in a lot of cases for me, they even seem to be more romantic than guys who just go ahead and say they're gay. Sure, gay guys kiss and fondle, and cuddle, and embrace, but it's done with a lot of lust. When these "straight" boys do it, It has so much intense emotion poured into it that I wonder if he'll ask me to meet his parents later.

SicilianMikey Says:
August 17th, 2011 at 1:54 pm

I wanna see more!

kellboi Says:
August 18th, 2011 at 11:06 am

Yea I do love the experiences I have had with straight guys too and agree with Aya
You must be logged in to post a comment.