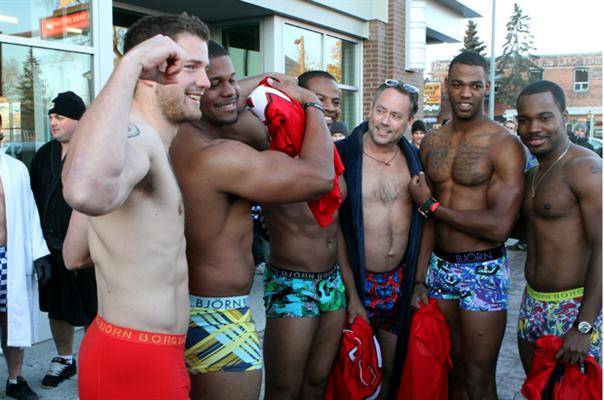 Calgary Stampeders, from left: Eric Fraser, Karl McCartney, Marc Calixte, Brett Wilson – chairman of Prairie Merchant Corporation and Canoe Financial – Darren Stone and Taurean Allen
More than 100 men – including members of the Calgary Stampeders – lined up in little more than their underwear Saturday morning, hoping to win a $500 shopping spree from Espy – a popular Inglewood clothing boutique. Proceeds from the event went to the Calgary Prostate Cancer Center.
5 Responses to "Men line up Half-Naked at Inglewood Boutique to win a Shopping Spree!"
You must be logged in to post a comment.