Posted by
SGT. COACH
on
Sunday Sep 28, 2014
Under
ART CLASS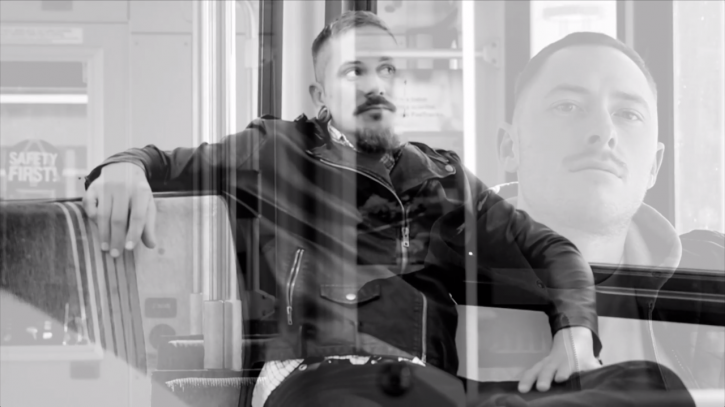 KANGOUROU from Queer Shorts on Vimeo.
more DAMIEN @ DAMIAN MOREAU tumblr
K A N G O U R O U //
par Damien Moreau
en collaboration avec Ouroborix
avec Ryan Patrix
Damien Moreau waits to catch a train in the cold when he spots fellow traveller Ryan Patrix across the platform. While exiting the train Ryan drops his hanky, provoking Damien to act out his voyeuristic perversions. The hanky becomes the conduit for Damien's imagined desires, as he slips in and out of fantasy induced by the mysterious passenger.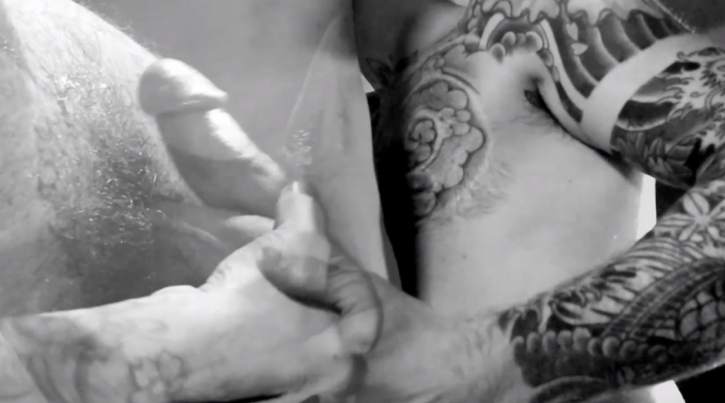 "Pornography is the black sheep of entertainment. We all enjoy keeping tabs on the antics of our odd cousin porn, but no one really wants to be seen hanging out with porn. Intellect and adult entertainer Conner Habib's recent essay "What I Want to Know Is Why You Hate Porn Stars" begins to explore the complex sentiments of desire and disgust our culture has in regards to pornography and the individuals who star in it."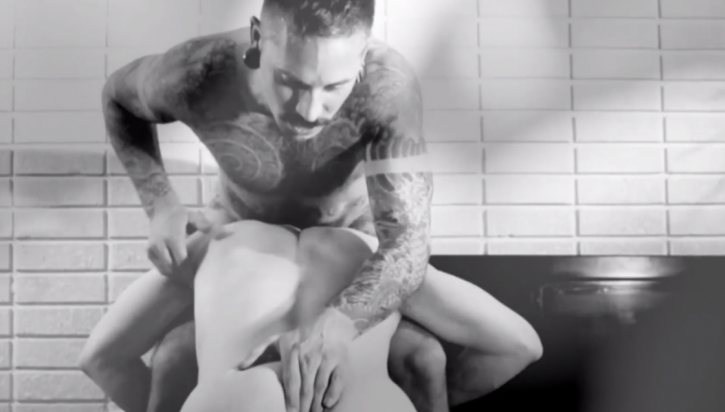 "Habib's essay also challenges the idea that porn stars are victims. He writes that they should instead be regarded as artists who actively and consciously use their bodies to create work that they truly enjoy. I know, what a revolutionary and feminist idea. Enter conceptual queer performer and self proclaimed "ginger fantasy" Damien Moreau. Moreau is an artist and budding porn star who has performed in several BDSM films for kinkmen.com. In Moreau, one finds the perfect example of Habib's porn star, one who uses sex as his artistic medium of choice."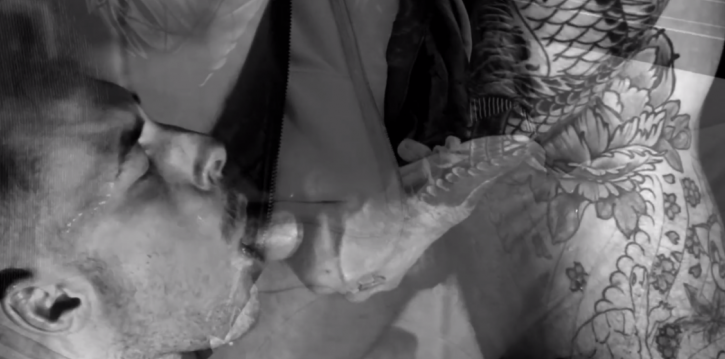 "Moreau and I chatted via La Internet about his journey into pornography, sex as art and his newest erotic short Kangourou. In it, Moreau blurs the lines between fantasy and reality manifesting a scene we've all played out in our mind's eye. The short stars Ryan Patrix, Moreau, and one lucky hanky."
Category: ART CLASS | 14 comments