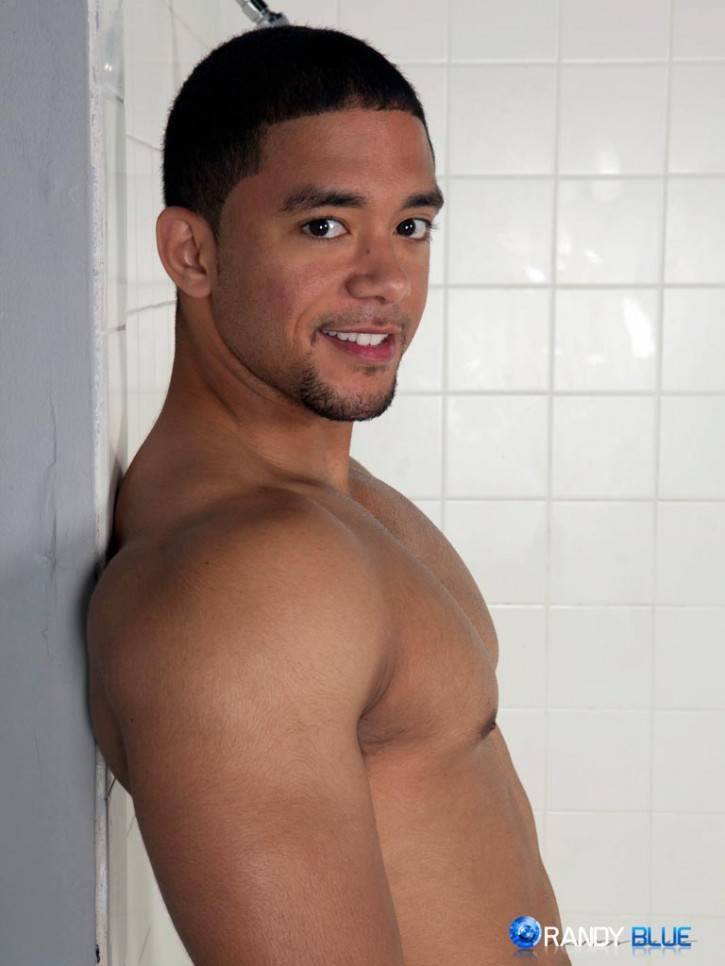 RANDY BLUE: Manny Cortez looks at you with his big brown eyes. They enthrall you and you find yourself unable to look away.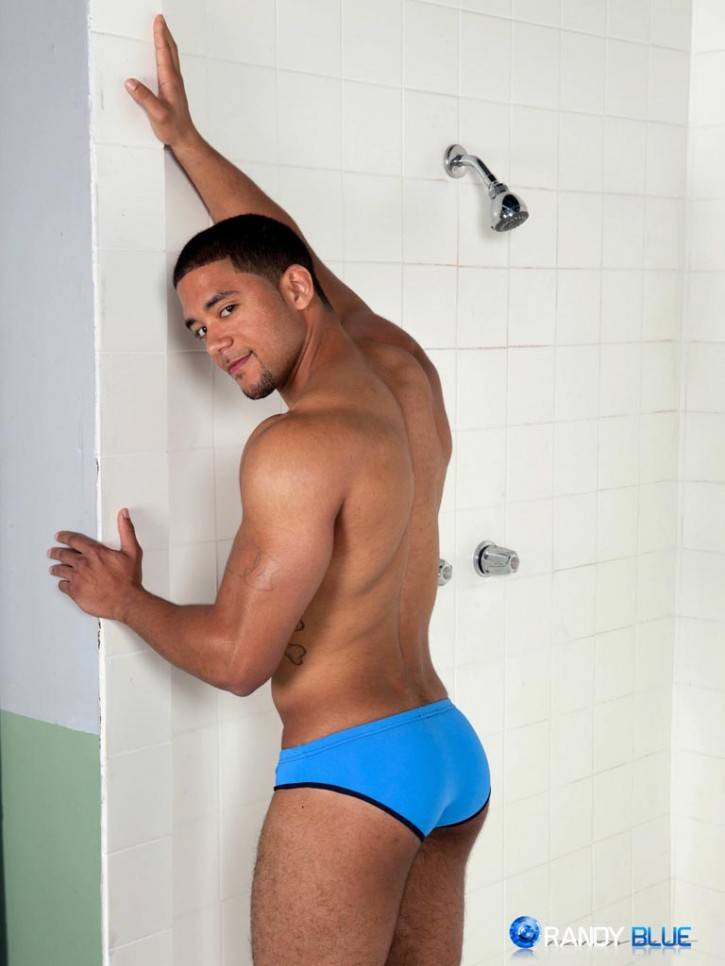 You could stare at his handsome face all day but it is just the staring point because soon you find your eyes drifting like the water droplets cascading down his muscular body in a hot steamy shower.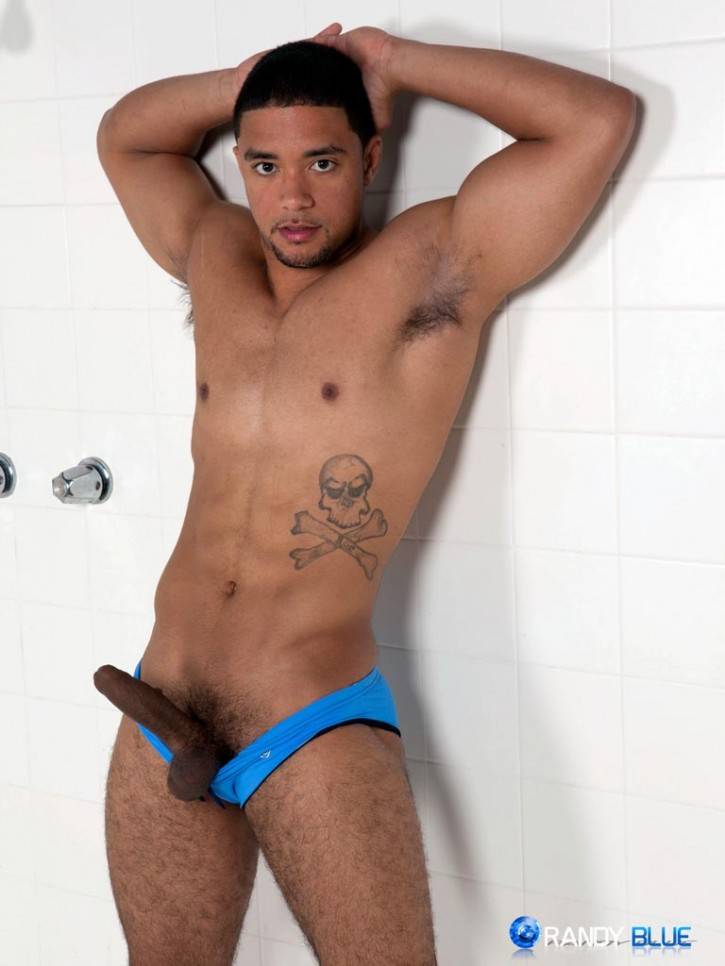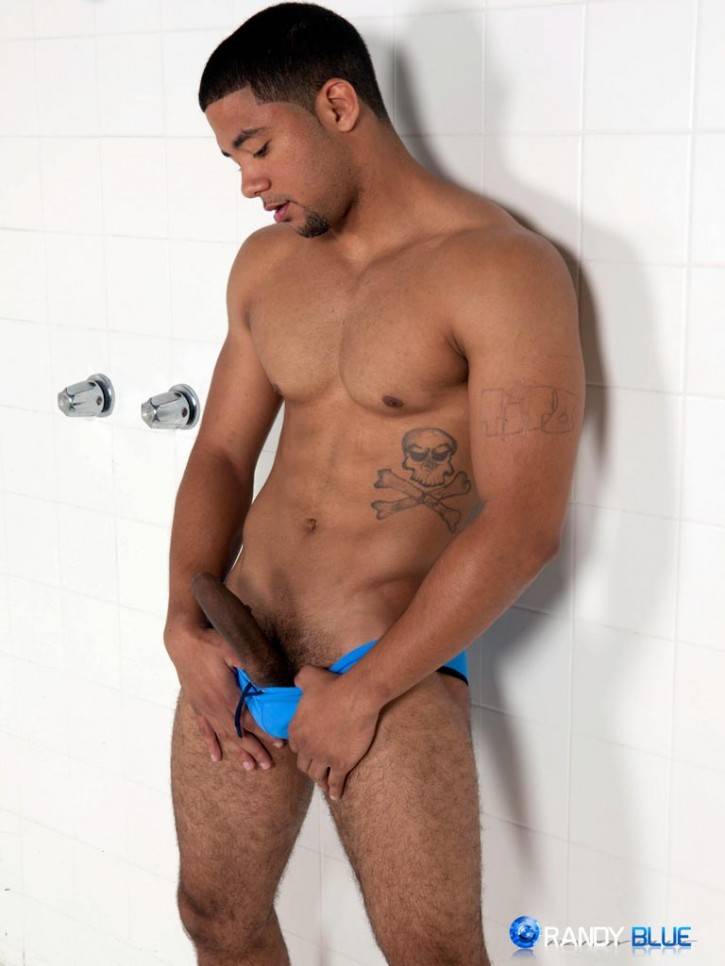 His strong hairy legs are a stunning contrast to his smooth, chiseled chest. It gives him the look of a mythical satyr, a creature of incredible sexual energy.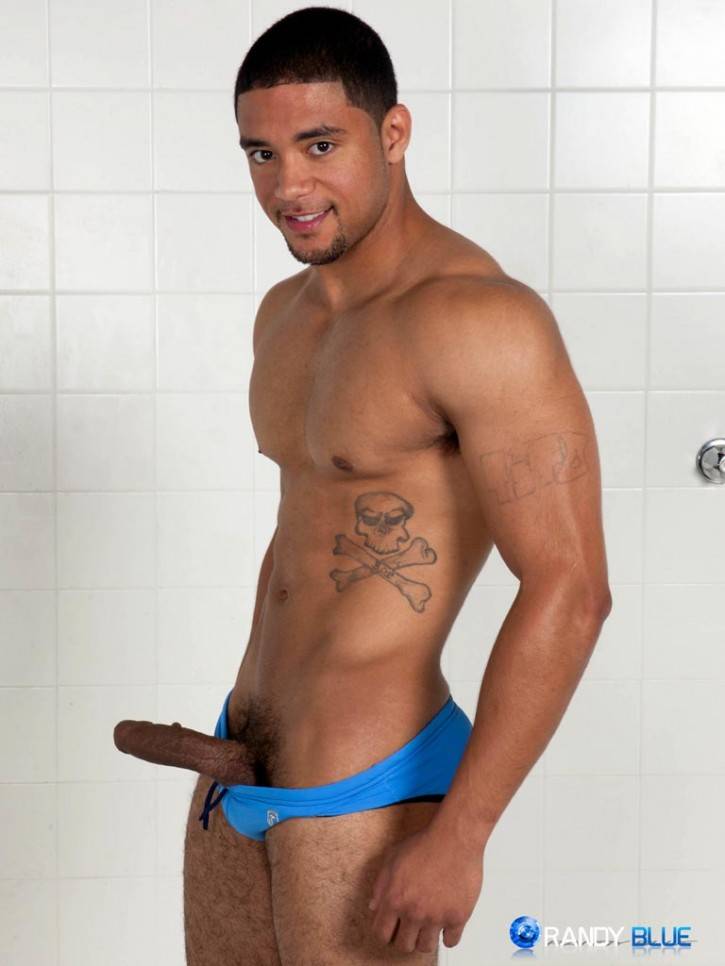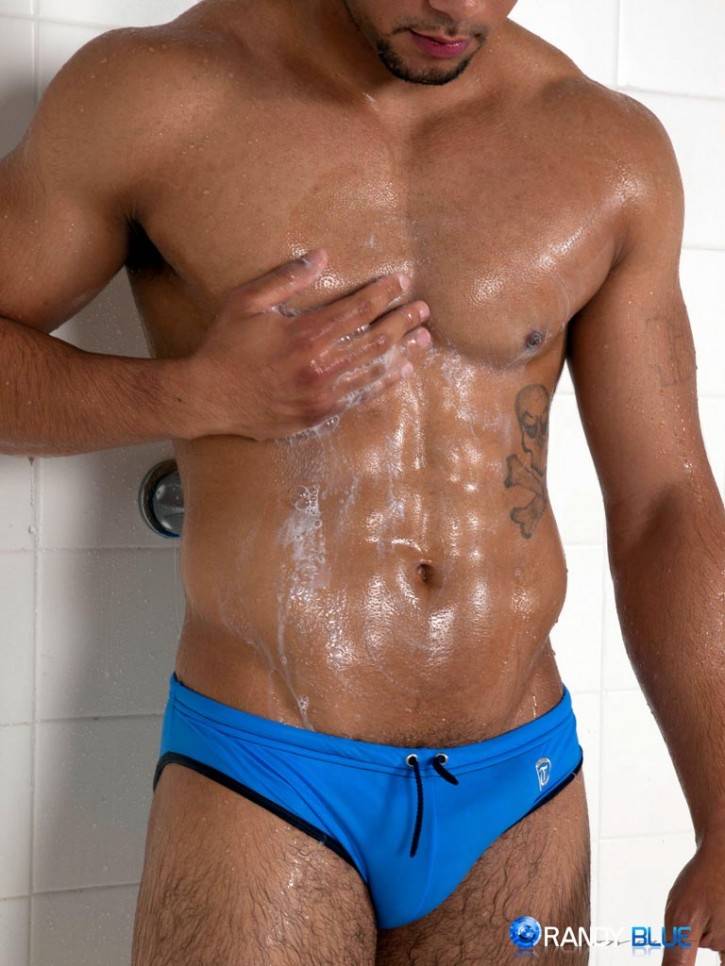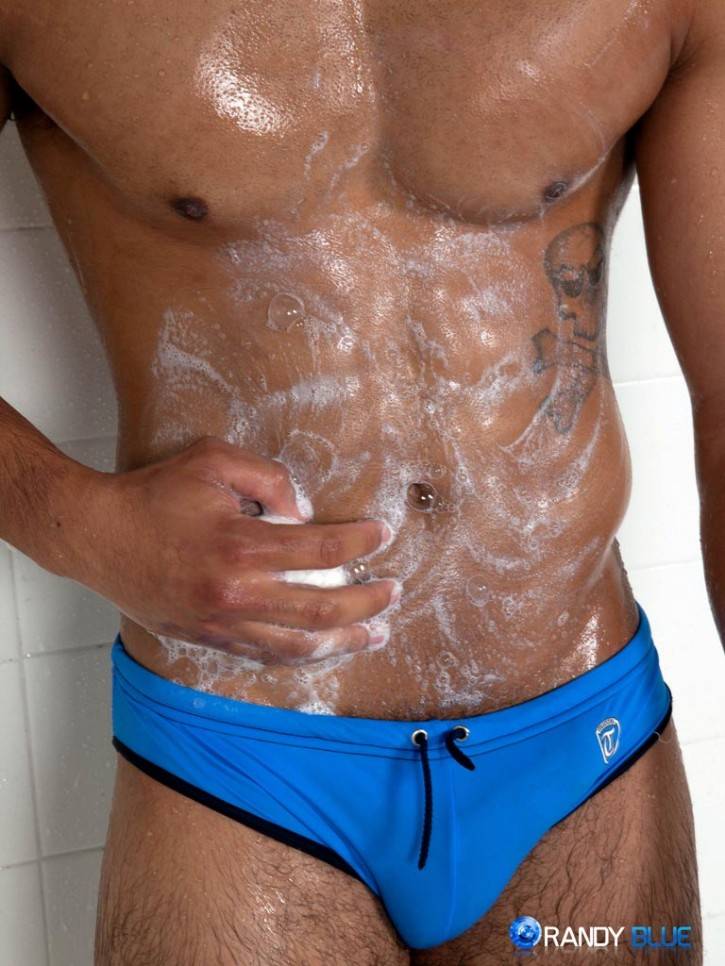 As you shower next to him you get the feeling he wants you to look at his magnificent body.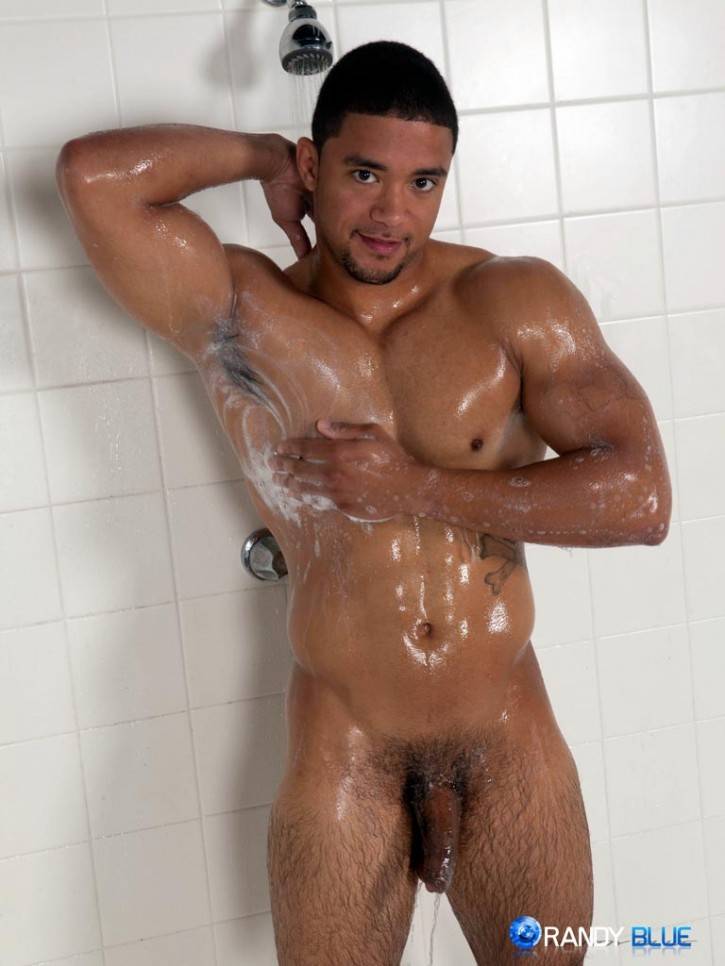 Category: MODEL OF THE DAY | 25 comments