Posted by
SGT. COACH
on
Thursday Mar 19, 2015
Under
FUCK YEAH!
Hot porn model Toby is paired up with daddy Max in My Favorite Teacher. The plot (do you care about the plot?) is simple. In this scene, Toby is having a rough time with some boys at school and the only place he can turn to is Max's classroom for comfort. Max shows up and notices Toby has showed up very early to class and has something on his mind. Toby confides in Max and opens up to him about how the boys are being very mean to him and it's because they know he is gay. Toby didn't know where to turn so Max gives him a big hug and reassures him that everything will be ok.
Toby looks at his teacher after the hug and goes in for a kiss but Max backs up and tells him they can't do it but Toby wants to explore and see if he really does like men. Max reluctantly moves in for the kiss and the passion begins to ensue as the teacher takes charge of his student. Max has Toby blows his throbbing cock as his dream finally comes true of banging one of his star students.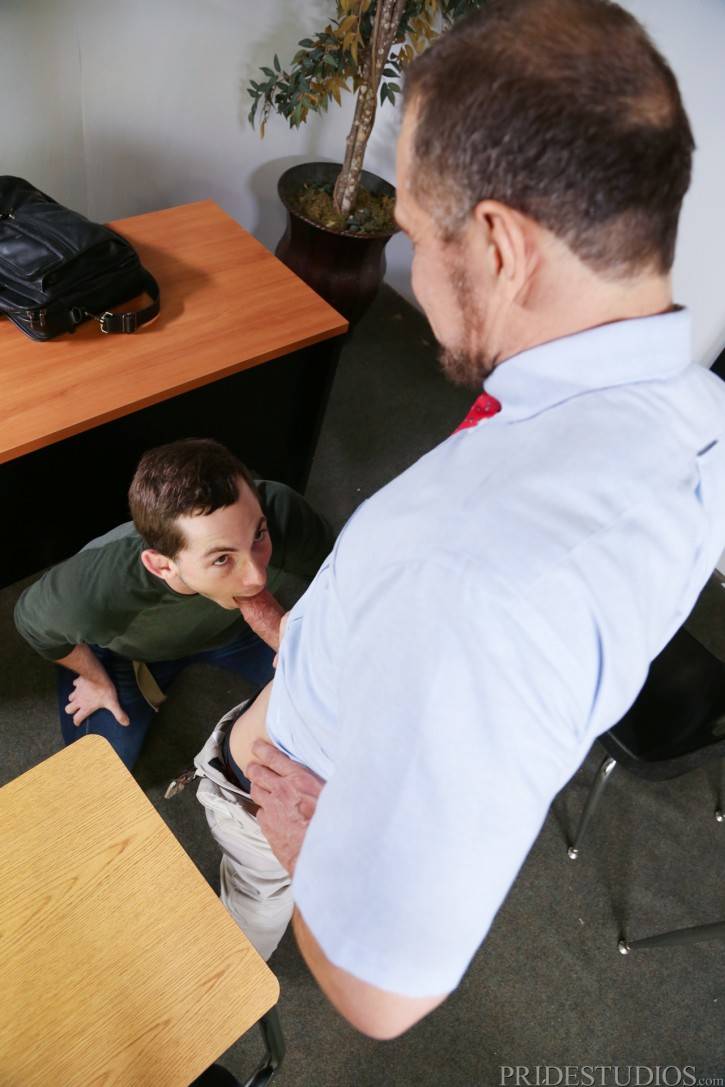 Max eager to fuck that young tight high school ass bends him over the desk and gives Toby's virgin ass a deep intimate pounding. Its Toby's first time having a cock in his ass and Max goes slow and steady making sure Toby enjoys every second of his cock.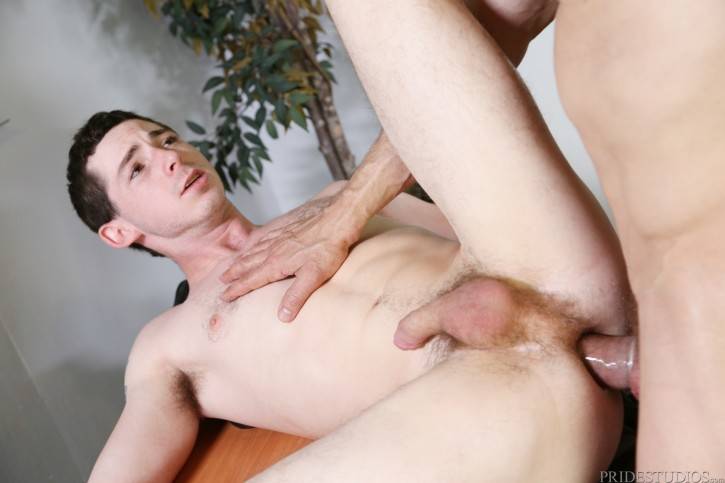 The teacher and the student finish with hot loads all over the desk just in time to get ready for class.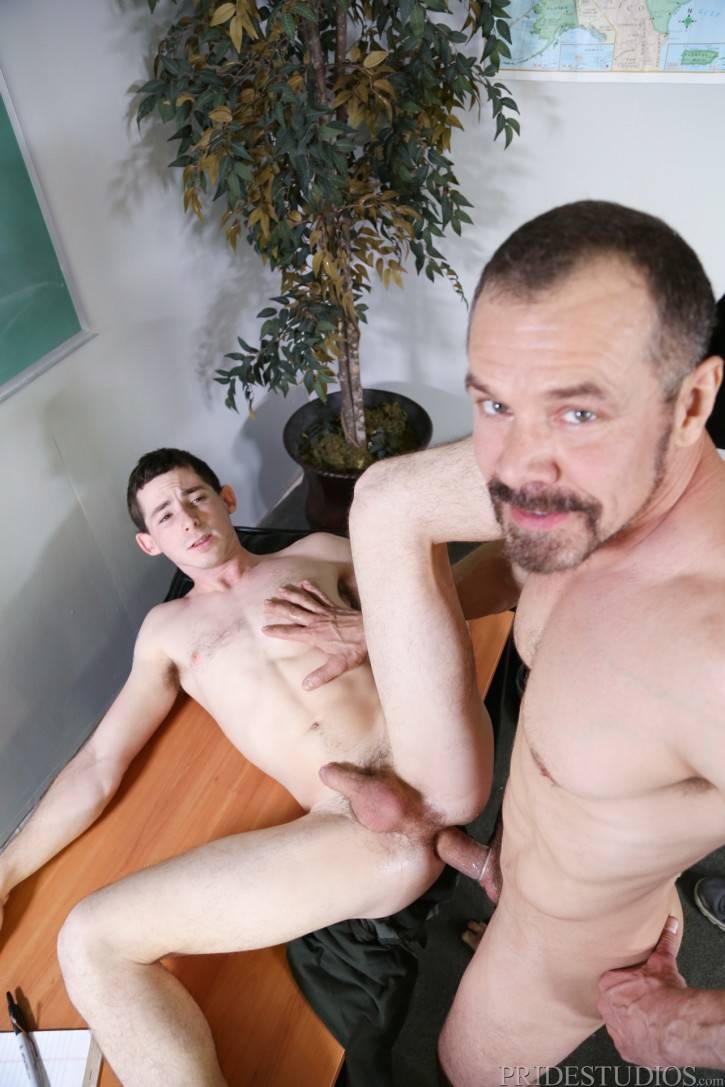 Photos courtesy of Cock Virgins. Click on the image below if you want to watch this movie:

Category: FUCK YEAH! | 7 comments