Get out your pup masks, your whips, your jock straps, your harnesses, and all the other kinky apparel you can think of. The Folsom Street Fair is back with over 200 vendors, an estimated 400 000 attendees, and 13 city blocks of fun. That's right. San Francisco's streets will be tied up and spanked as the final part of the city's Leather Pride Week celebration.
Now, as the best spot to find a kinky hookup, we couldn't turn down an opportunity to bring sexy porn stars to the people. That's why we'll be attending the event, which takes places Sunday September 24th from 11:00am to 6pm, with some of porn's sexiest, kinkiest studs.
Since we're not the type to tease and more the type to get down and dirty, we thought we'd give you the dirtiest details about the porn stars who will be modelling for us at this year's event. So, in no particular order, meet the leathered up lads you can expect to see when you visit us on Sunday.
Alex Hawk
Alex Hawk is new to the industry and we can't wait for you to see more of him. He may be a bottom, but his 6.5″ cut cock is worth a little attention, too. And he does like attention.
"I'm a huge exhibitionist," he tells us, "so sex in front of an audience, or filming a scene and knowing that people will watch later – that gets me going". His biggest turn off is people trying to force their own preferences on someone else – he just wants everyone to do what they love and be comfortable with it. Isn't that what Folsom's all about?
This is his first time at Folsom and he can't wait. When he isn't modelling for us in kinky gear, he's playing piano or working out 4-6 hours a week at the gym.
Find him on Twitter at @AlexHawkXXX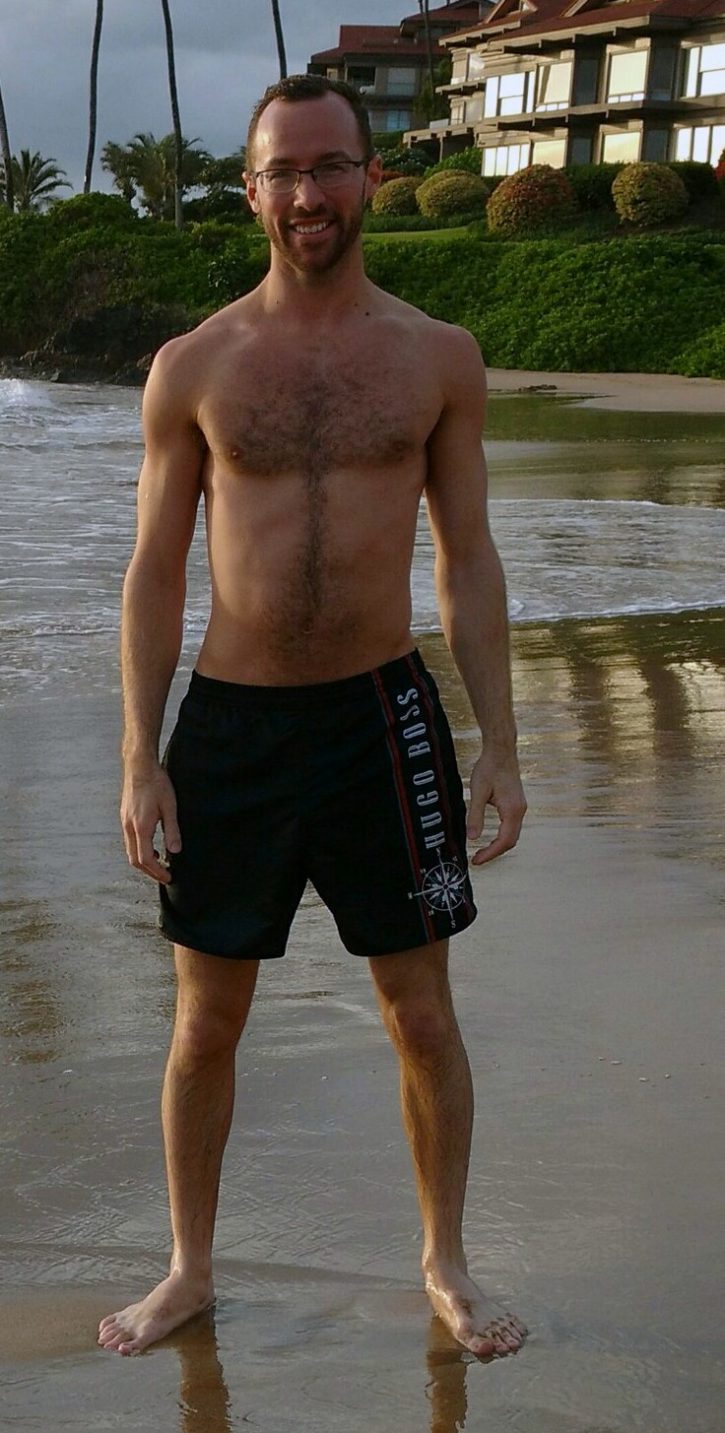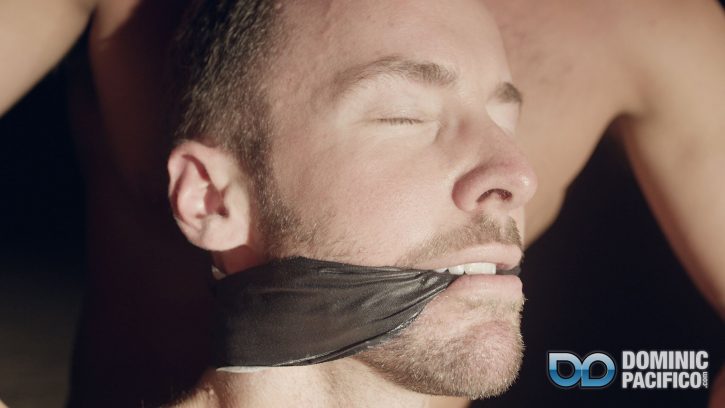 Topher Michels
This handsome man only started in porn in April, but we know that guys will just eat him up at Folsom. He's vers – "I don't like to limit myself," he tells us. At a towering 6'4″ with a 7″ cut cock, he's a whole lot of sexy man.
If you're looking to get with this Venezuelan stud, kissing his neck is the quickest way into his pants – but you better have a personality to match your looks.  He's a Folsom freshman, but he can't wait.
When he's not shooting porn, or modelling for Squirt.org, he's spending a sweaty 14 hours in the gym, watching or performing theatre, or adding to his underwear and cologne collection.
Follow him on Twitter at @tophermichelsx.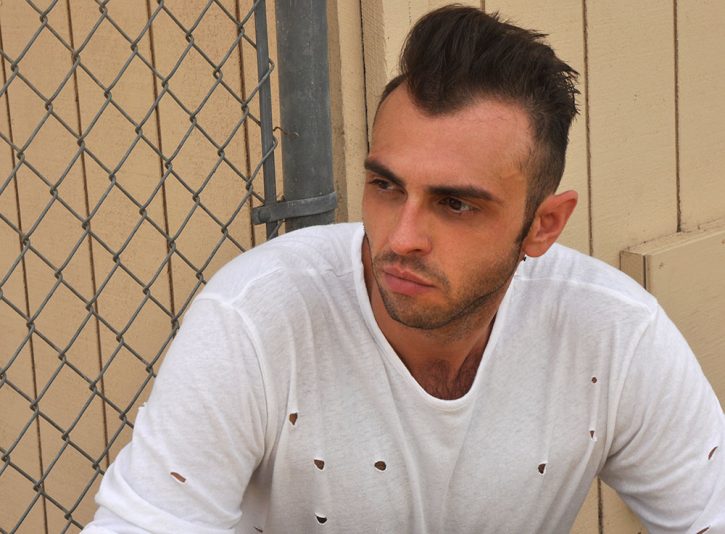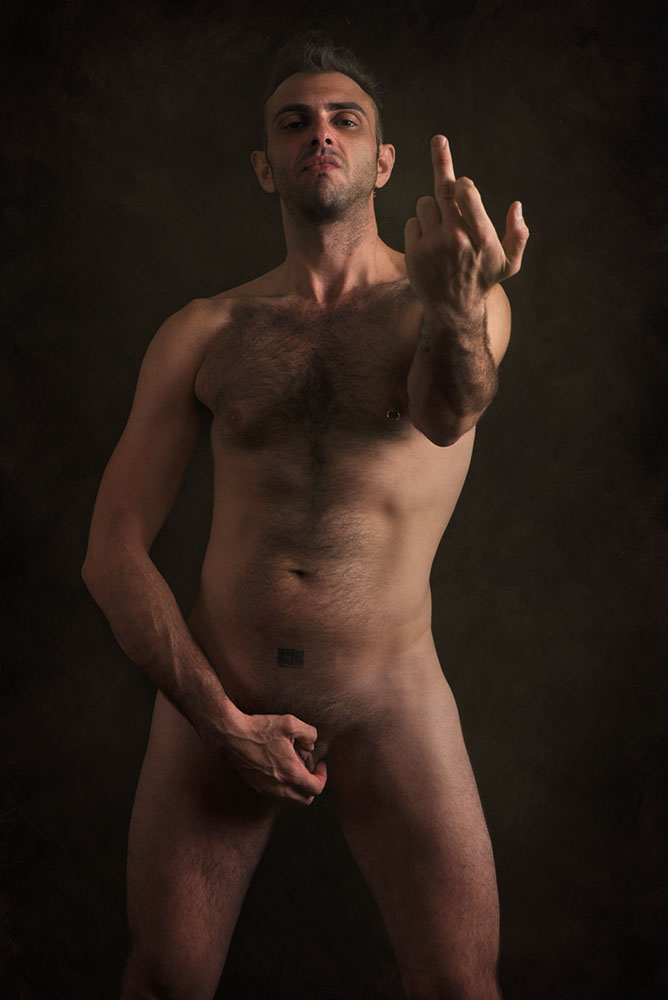 Chip Young
If you're looking for a sexy stud with a nice big ass, Chip Young is the guy for you. He's been doing porn for 5 years, and although he is vers he prefers to bottom because, well, read the sentence before this. He loves the type scent of a man, watersports, CBT, and some nice strong muscles.
He's excited to see old friends at Folsom, but is also looking to meet new friends for new kinky experiences. Whoever gets to explore new territories with Chip Young will get to experience what 14-16 hours of gym time a week brings out in someone's body, and they're guaranteed to like it.
When he's not in front of the camera or working on his bod, he's skiing, waterskiing, at the beach, or playing video games.
Follow him on Twitter at @chipyoungxxx.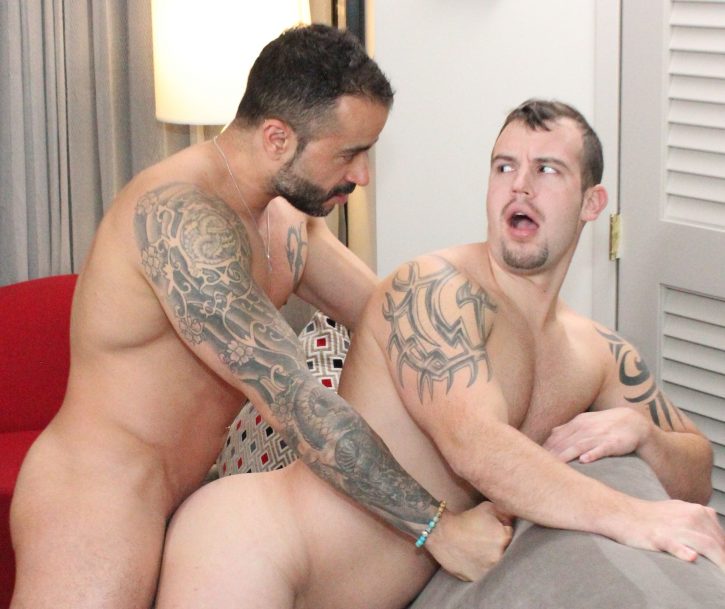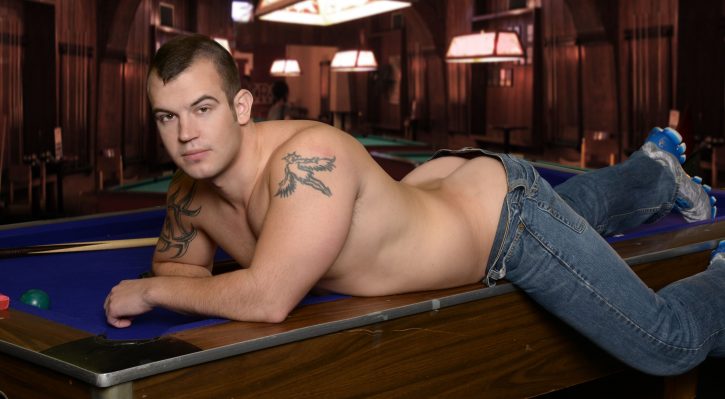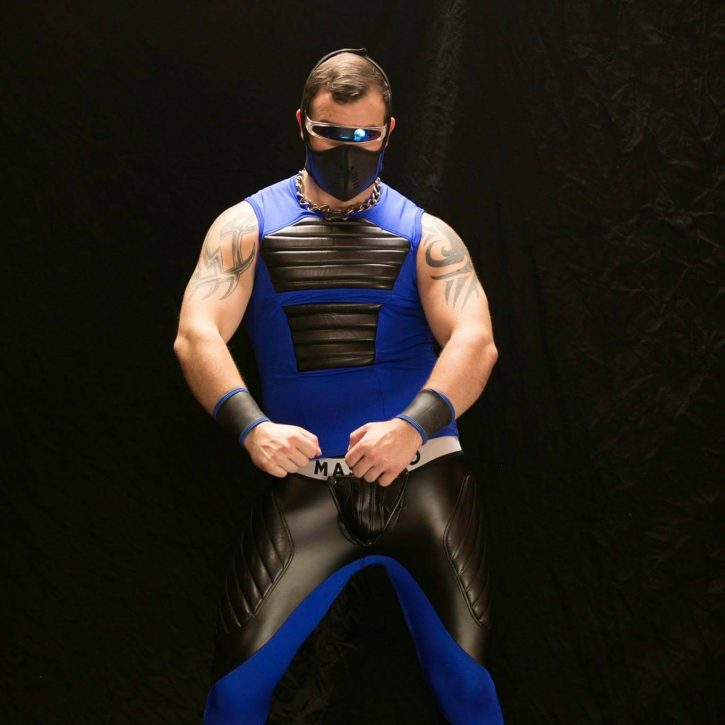 Christian Mitchell
Four years into his career, Christian describes his career porn as a "a crazy run away sex train". But, he means that in a good way because "[he's] kind of a slut". He's usually a bottom but has been topping more and more at live sex shows and performances. "My hole is starting to feel neglected," he tells us.
His cock is 7″ and uncut. To get him hard, just get at him with really dirty dirty talk. He wants it as filthy as it comes.
When he's not working his way around a cock, he's building model airplanes – he just finished a huge 1/100 scale Pan Am 747 – or at the gym.
You can find him on Twitter at @ChrisMitchellxx."But if all else fails," he advises, "just do what my mom does and Google: Christian Mitchell gay porn".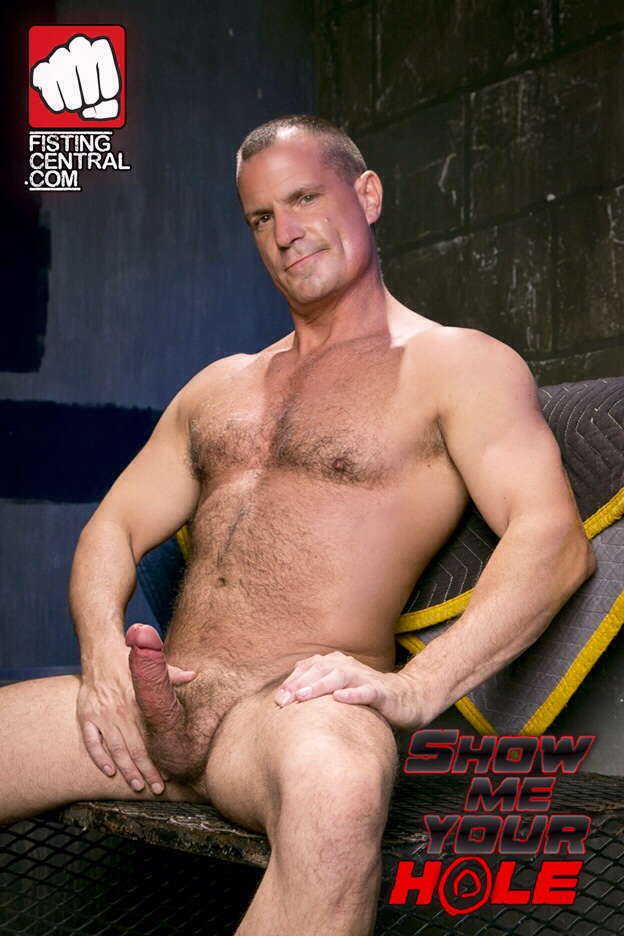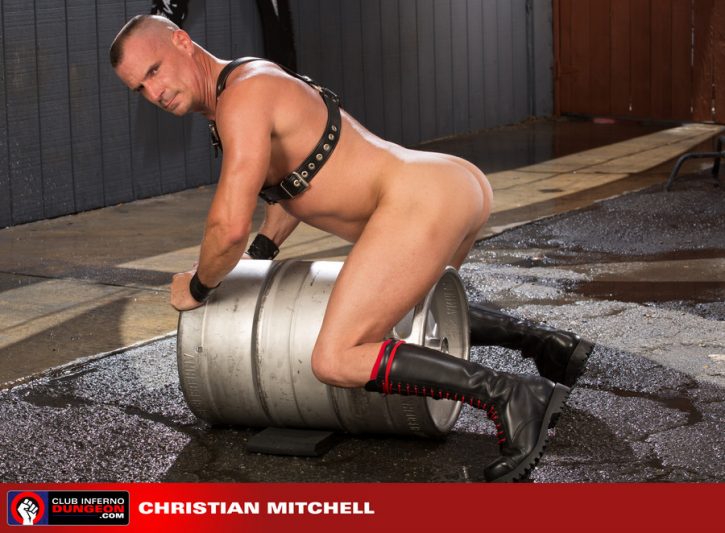 Ray Diesel
At three years into his porn career, Ray Diesel is still an exclusive top. It's easy to see why. He's got a huge cock, just over 10″ long. He's cut, but looks uncut. But, if you're trying to get into his pants then you'd better be a good kisser.
He's looking forward to seeing his friends from across the globe at Folsom. Despite seeming a bit aggressive and mean in his videos, "[He's] really a nice guy". In fact, his biggest turn off is guys with bad attitudes.
In addition to being one sexy man, he's also a big geek and loves comic books. He collects Marvel comics in particular.
Find him on Twitter at @RayDieselXXX.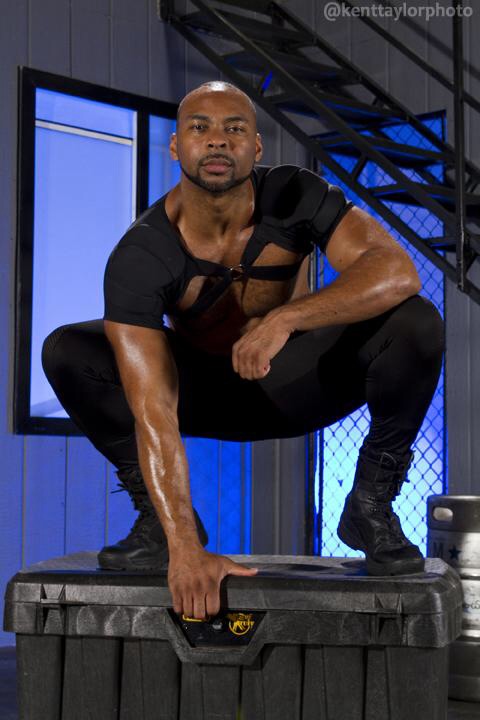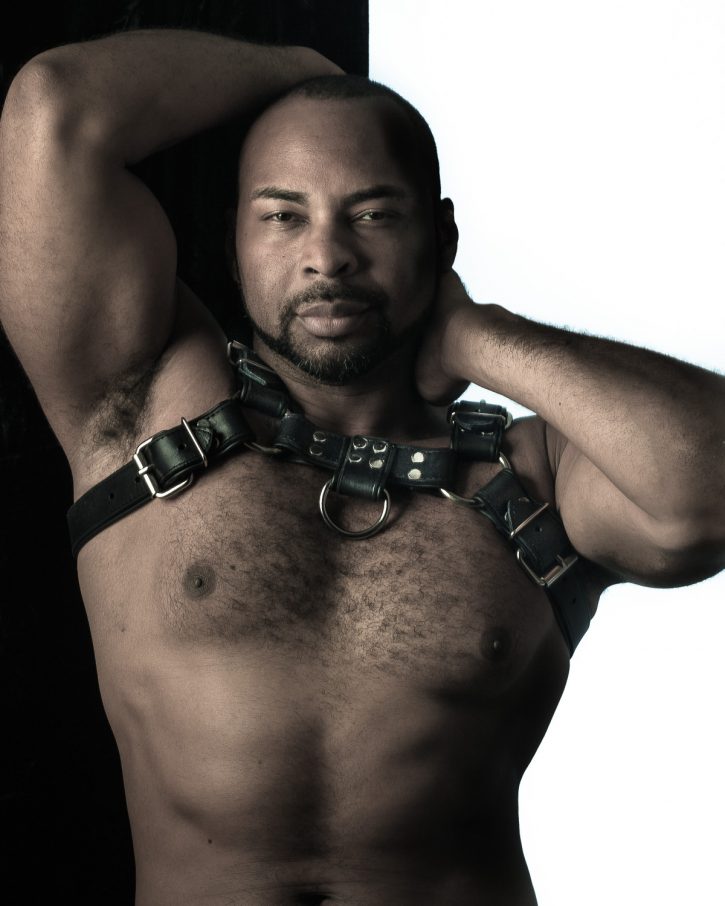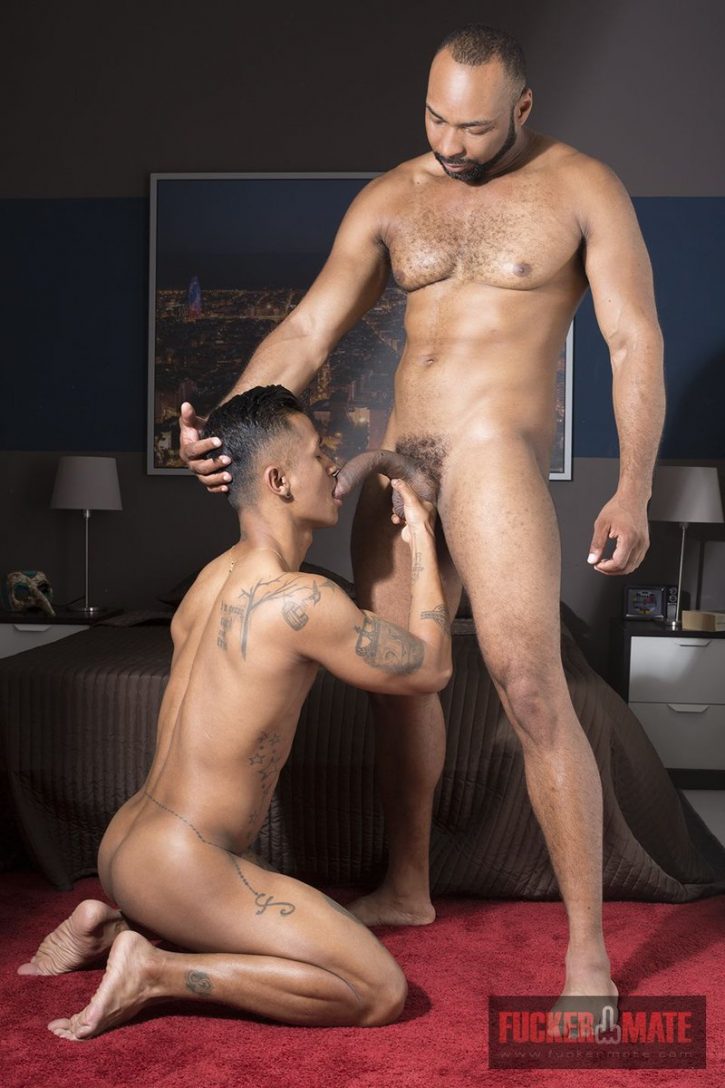 Leo Luckett
This banging blond has only been doing porn for just over a year. He's 5'3″, with a 7″ cut dick, and a whole lot of charm.  But don't let his charm fool you, his biggest turn on his rough sex with spitting. Oh, and his favourite sex position is doggystyle (that will come in handy when you're fantasizing about him). He is vers but prefers bottoming.
This year he is popping his Folsom cherry, and we are more than happy to help him do that!
Find him on Twitter at @LeoLuckettXXX.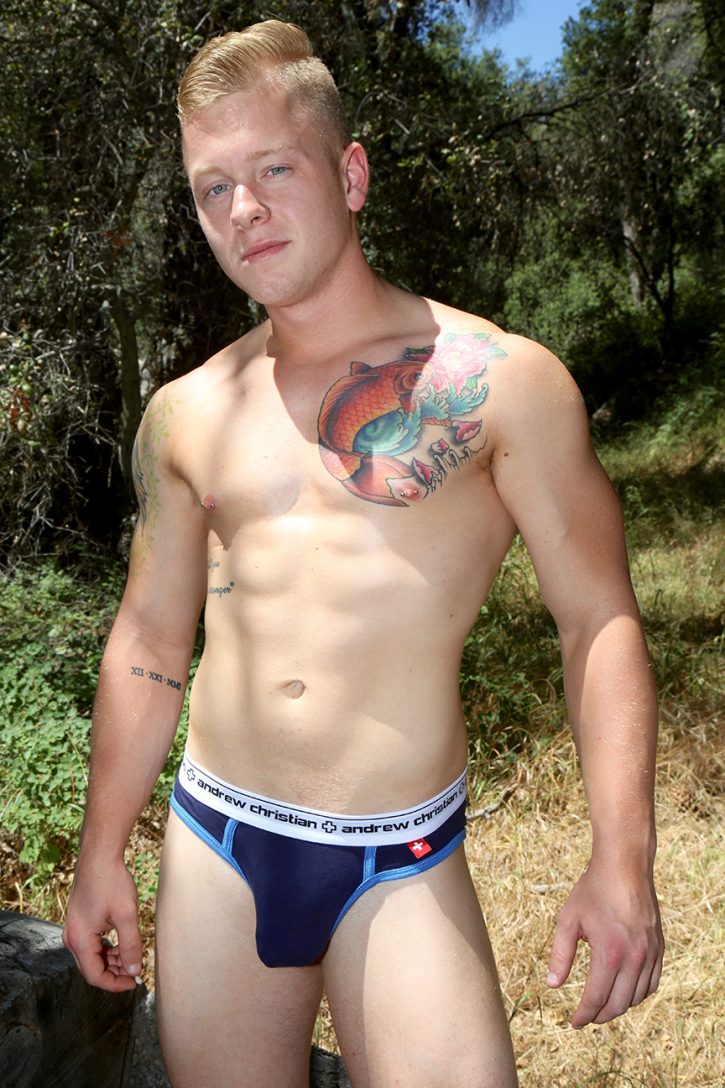 Follow us on Twitter for all of our Folsom updates.