Hey there, handsome ready to bust? We've been feelin' some Big Masturbation Energy so we've put together a 31-day Squirt Sesh Challenge. It's time to lube up, unzip, and celebrate your solo jack off time to help you explore and discover new ways to fuck yourself.
These are intended to be fun suggestions as one of many ways for you to experiment with your sexual self. You know your body best and you are responsible for your well-being. Proceed with caution at your own risk!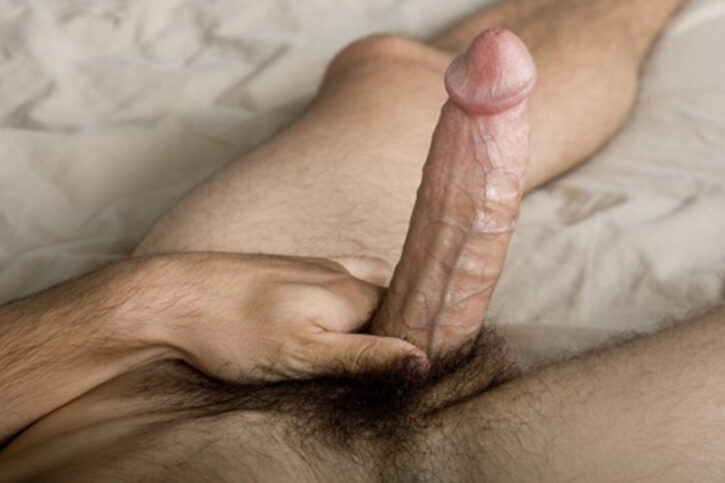 Masturbate as you usually do. Ease into the first challenge and pay close attention to what feels phenomenal. Notice what you're thinking about as you stroke. What fantasies come up? What are you watching? Where are you? What inspired you to jerk off or finger yourself? Write insights down in your Jerk Journal and share them in the comments!
Blindfold & bust. Cover your eyes and jerk as you do. Rub your balls, sniff your pits, play with your hole, suck on your finger. Notice how your sense of smell, touch, taste and sound intensify. If it sounds hot, throw on some porn to hear the moans and groans. Try tasting your load after you bust and before the blindfold comes off. If you don't have a blindfold, use a hankey, or towel, or try this in the dark. Blindfold play is a great way to introduce yourself to bondage and BDSM.

Watch yourself. Sit or stand in front of a mirror. Admiring and worshipping your body while you play with yourself can be a liberating experience. Finger yourself in the mirror while you rub one out. Be sure to stare into your eyes when you cum!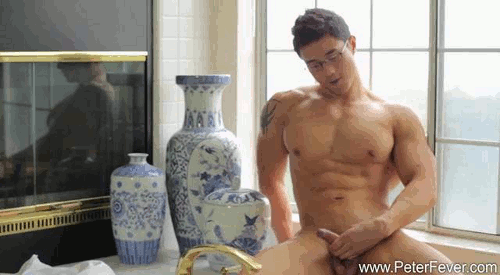 Experiment with different types of strokes, such as twisting or flicking, to see what feels the best for you. Play with pressure, tapping or slapping, to add a new level of sensation to your cock play. Experiment with different grips, a lighter touch can be more teasing and build up anticipation, while a firmer grip can be more intense. Learn how to give yourself the ultimate handjob.


Let's edge, boys. Build up your cumshot to the brink of orgasm, stop, and start all over again ideally repeating for 30-60 min. This can lead to a more intense and satisfying orgasm when you finally let yourself blow. It feels fucking amazing. Practicing gay edging can help you last longer when you fuck. 
Organize a gay circle jerk with a group. Whether you're hosting at home or meeting at a bathhouse watching other guys stroke while you do can be hot af, especially with the added restraint of not being allowed to touch each other. That sexual tension can get super intense. Organize your group at squirt.org. Our cruising club community members are always down for dick! 
Cocktale anyone? Recall the hottest hookup you've had or fantasize about an erotic experience that makes the blood rush to your cock. Type up your erotic story or record yourself narrating it. Then read or play it back as you stroke. Share the love with Squirt.org members and upload your Cocktale to our library.
Switch it up. Try a new masturbation technique by using your non-dominant hand. It may feel a bit awkward at first, but it can be a great way to switch things up and discover new sensations. Browse these expert tips on how to maximize your jack-off joy!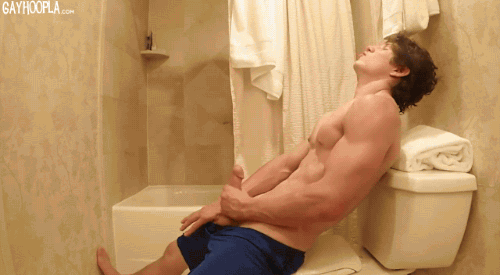 Go hands-free. Fuck a pillow or use another object to create friction against your cock. Grip your hands around your bedframe for support and practice your hip moves. Put on one of our Squirt Session Playlists on Spotify and thrust to the beat.
Jerk like a pro & put on a show. Head to a bathhouse and tap into the thrilling excitement of exhibitionism. Having guys watch you beat it can feel empowering and hot. Try stroking in the shower, by the urinal, or in the darkroom, sauna, and steam room. It can feel hot and empowering to politely turn guys down who might be interested in giving you a hand!
Do you suck? Make an attempt to blow yourself with this ultimate guide to autofellatio. Figuring out how to suck yourself off is great for obvious reasons and it also makes for a fun party trick. Attempt at your own risk. Lie down with your head towards the wall, kick your legs up so that they make contact with the wall and then use the wall as leverage to walk your feet down, bending your body so that your cock is being brought closer to your mouth.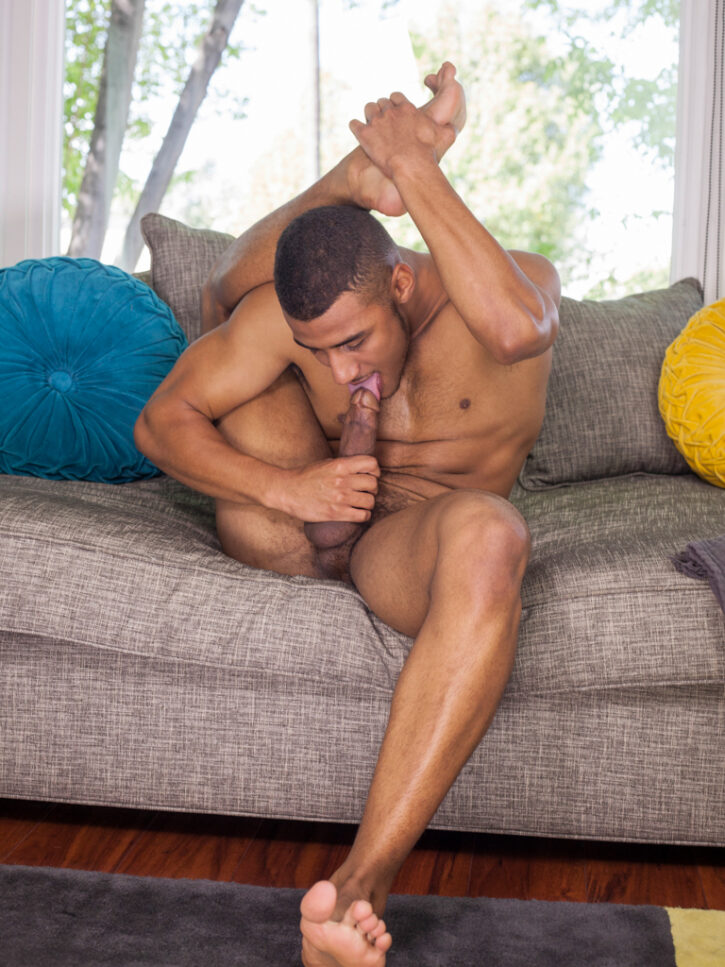 Rim yourself. Okay clearly this is impossible, but you can practice your ass-eating game on your inner elbow while you jerk yourself off and finger yourself, or use a hands-free toy. Enhance your gay rimming technique with your breath and tongue beyond just the hole.
Be a star. Record yourself jerking off and then rewatch or listen to the audio and cum again. Try watching some porn first to get inspiration on how to make love to the camera. Another trick is to have it playing while you're recording so you can mimic the moves. Consider uploading the video to your Squirt.org cruising profile or sexting it to a friend.
Cam & Cum. Put what you learned in the last challenge to the test and 'bate with someone in one of Squirt.org's Video Chat Rooms. For the advanced, arrange a virtual circle jerk! Chaturbating is a safe way to explore anon sex from the comfort of your own bed, or dungeon.
Eat it up. Try tasting your own cum. Lap that shit up. Make a smoothie. Bake a cake. In many cultures, swallowing cum is celebrated and some even believe that it has significant health benefits. Learn more about what happens when you guzzle jizz. You may find that lapping up your load at the end of your jerk sesh becomes a regular addition to the menu.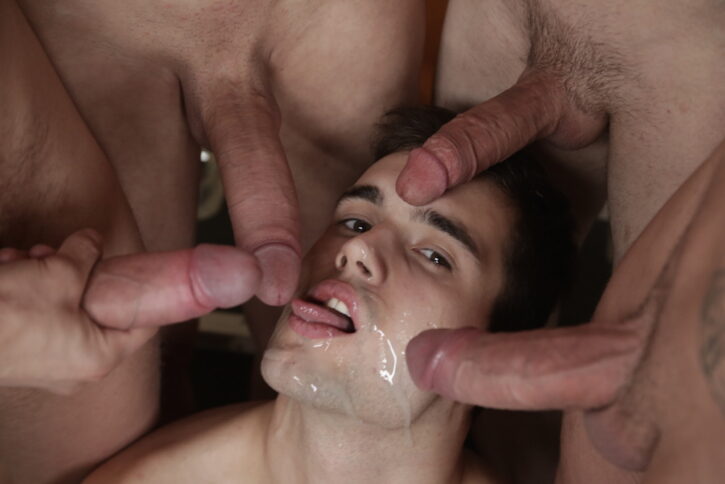 The other erogenous zones. Choke yourself. Pinch your nips. Lick your feet. Get your balls in on the action! Gently stroking or massaging your balls can add a whole new level of pleasure to your solo play. Explore your perineum (the area between your balls and your hole) with gentle pressure or vibration. It's a highly sensitive area that can feel fucking fantastic when stimulated.
Go fuck yourself. Take advantage of the benefits of prostate massage. The prostate gland is a highly sensitive spot that can be massaged through the ass, either with a finger or with a toy, to produce intense pleasure and even multiple orgasms. There are a variety of ways to finger your hole and the fun is finding the one that makes you wish you discovered this technique years ago. 
Accessorize. Try on a buttplug, cockring, jockstrap, lipstick, wig, harness, collar or all of the above! Smell your sneakers, socks, and underwear while you jerk it. For some of us, getting into a role play is easier when we are wearing something specific that takes us out of our typical reality. It can be easier to tap into your slut side or zaddy zone with an accessory.
Take your solo play outside! Gay cruising in a park, or locker room, (where it's legal and consensual, of course ;P ) can be a thrilling and exciting experience. The practice is not without danger, which is the allure of risk-takers, and this is one kink that requires some level of discretion to avoid repercussions, including criminal consequences. It's the thrill of getting your cock out and being caught.


Go inward & fantasize. Put in earplugs and put on a blindfold and get creative with your fantasies. Imagine yourself in different scenarios or indulge in your deepest desires. There's no limit to what you can imagine! Read a Cocktale to get you in the mood. 
Switching my positions for you. Stand up, lay on your side, or hang upside-down Spiderman style. Switching up your routine adds novelty and gravity makes our bodies feel different. Standing up and rubbing your taint on a surface like a vanity counter in your bathroom while jerking is one example of what you might do – get creative!
Destress & Relax. One of the major benefits of jerking it is stress relief. Try incorporating some breathwork or meditation into your solo playtime. It can help you relax and become more present in the moment. Practice mindful masturbation by focusing on the sensations in your body and staying alert and roused. This can help you connect with your sexual self on a deeper level.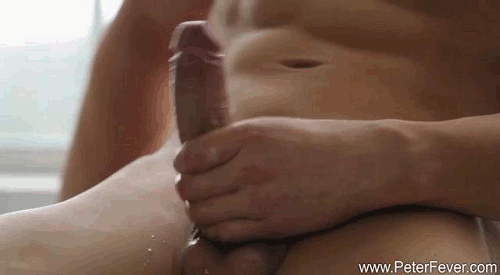 Get in touch with your dominant or submissive side by adding BDSM elements to your playtime. Gag yourself while you jizz, sport some nipple clamps, or spank your own ass and hole. For the doms, jerk off while giving orders to a man you've made your cash pig. For the subs have your master tell you how, where, and when you're allowed to touch yourself and give you permission to cum.
Don't touch me. Touch yourself while sucking a guy at a gay glory hole, eating his ass at home, making out in a park, licking his toes in a sauna, or jerking him off in a car. The goal is to not let anyone stimulate you while you service them.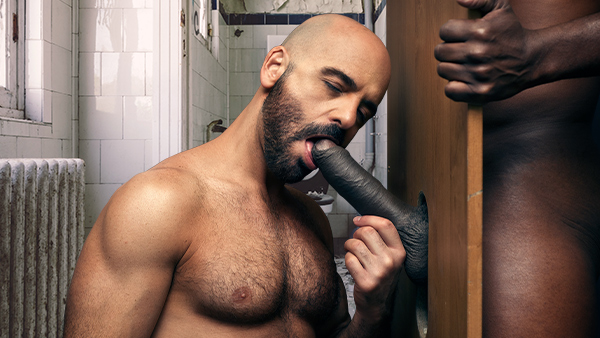 Warm-up & cool down. Try incorporating temperature play by using a cold or a warm compress on your dick and balls. Putting a metal butt plug in the freezer before sliding it in your hole can be thrilling. Warm up or cool down lube to a safe temperature to pour down your hole or on your cock. Jerking off in a hot bath or cold shower can also feel sexy and exciting. Any of these suggestions can create a unique sensation and make your experience more intense.
Be an unstoppable fuck machine. Orgasm as many times as you can in one day. While multiple orgasms may feel like a fantasy or just something you can achieve sporadically, it is possible to train yourself to have multiple orgasms. Mastering the techniques of multiple orgasms will mean better performance when hooking up or playing at an orgy. 
See but don't touch. Watch porn or go to a bathhouse and don't masturbate. This is near the end of the challenges because self-control is hard AF. Not cumming today will help you with the next 2 challenges. Being in a sexy environment and not being able to bust is a fantastic formula for brewing up sexual tension and getting you hyper-horny.
Jerk off & don't cum. This is near the end of the challenges because self-control is hard af. Not cumming today will help you with tomorrow's challenge. Play with yourself in whichever way you choose but don't drain yourself. We promise it'll be worth it!
Brew a big ass cum shot. The last two days you've abstained from cumming while brewing a big load. Whether you wanna impress dude in the sack, or just be a boss, a massive load can be achieved with some tricks: delayed gratification & edging, wearing a cock ring, and general healthy lifestyle best practices. Time to show us what you've got! Snap a pic of your squirt!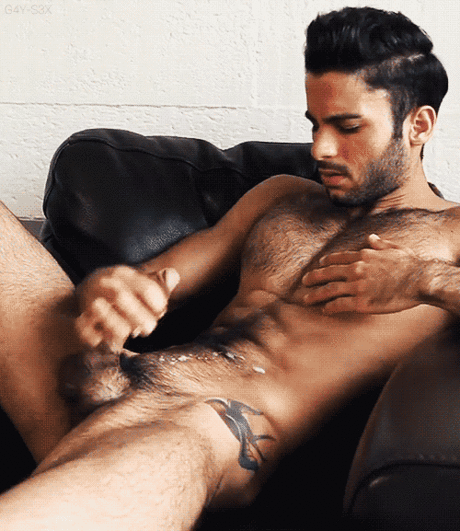 Orgasm without touching yourself. Yes, it's possible. Yes, it's amazing. But this challenge is at the end because it's challenging! Try no-touch masturbation by expanding and contracting your inner ass muscles and flexing your dick muscles. This takes time and it's a powerful way to cum and have control over your own body.
Celebrate your cock. Shout from the rooftops how much you love your dick. We want to hear you. Your cock is magnificent and has given you pleasure your whole life. Redo the challenge that you had the most fun doing!
Which challenges are you excited to try? Masturbation Month is all about exploring and playing with that rock-hard cock, as you normally may do, but adding extra ways to excite, entice or stimulate yourself and your playmates. Comment below what you're most excited to try from the challenge, and share your successes as you go through the month!