As time moves forward, new art forms emerge. Drawing became painting, painting became photography, and now mobile phones have allowed for yet another great craft to appear: the dick pic.
Now you may think that any bloke with a camera, a free hand, and a little privacy can whip out his dick and whip out a nice photo. But you, sir, would be wrong. The number of poorly lit, awkwardly angled penis pictures on the web is downright disappointing.
Worry not! We're about to give you the gay guy's guide to the perfect dick pic. So close your door, unzip your pants, and get to stroking, because it's time to snap a photo that will get someone else taking your pants off for you. Just follow these simple rules:
Why Take a Dick Picture? 
With the development of smartphones, the technology invites many to document their own body, so it's no surprise if you plan or have taken a dick pic. Honestly, you don't need a reason to embrace your body with personal photos, but there are some clear motivations for getting that iPhone out and working that shutter button:
Express Your Sexuality and Help Develop Your Self-Love
We should all strive to love ourselves a little bit more where possible, and much like when we get a photo taken of ourselves, clothed, looking good at the right angle and in the proper lighting, we can feel more worthy of the skin we live in.
We feel the same at Squirt about an excellent gay male photo of us naked, with our cock looking rock hard and the angles looking right. Whether you share the image with a hottie on a gay hookup app or keep the photo for yourself, there's no doubt a little narcissism by taking multiple naked selfies can't help boost your self-esteem when one of the photos shows off your perfect assets.
Stay Connected with a Long Distance Flame
It can be tough keeping connected with a loved one from afar; one of the most significant issues of long distance can be trying to keep things spicy, as physical intimacy is not possible when they are in a different city, US state or across the world. To keep things sexy, try fun, frisky ideas such as phone sex, gay video sex chat (like with Squirt.org as your tool) or sending a cheeky naked photo during the day, knowing they may see it and get turned on in the middle of a board meeting or on a Hump Day when they need it most.
Hook That Hookup
For gay males on the prowl and who are familiar with gay hookup websites and apps, you know that many hotties invest in who they may be traveling to see; they want to see what their date will provide physically, and that includes asking for dick pics, gay ass pics or face photos.
The whole concept may appear looks-based, and while you can form a great connection on a gay dating site without pictures, "the game" itself is still very much based on visuals.
NSA sex means playing with others and the rules, so you may have to snap a shot back to a user you're chatting with and looking to fuck. Afraid of taking a bad picture? Don't fret; read on to see the best ways to ensure your hard fat cock looks its best!
Enhance Your Squirt.org Profile
An excellent dick pic is a surefire way to ensure that the lads on the website who click your profile know what you're all about. A complete profile on Squirt.org helps users see your turn-ons, how you like to cruise, and what you and your glorious dick look like. Updating your profile on Squirt.org is a great way to get those mailbox messages and IM chats from users looking to play.
Finally, with your stellar profile filled with pictures of your beautiful cock, you can enter our King Cock competition on Squirt.org, which we hold yearly for all Squirt.org members.
Make sure you have a public picture of your hot cock up on your Squirt.org profile, and the one member with the most votes could win $500 and 12 months of Fan Club Membership! So if you like free money and unlimited access to Squirt's robust features, your dick could unlock plenty of praise from members and a wad of thick cash.
What Are the Best Angles for Taking a Hot Cock Shot?
You shouldn't be ashamed when taking a dick pic. It's become a standard form of self-expression, allowing you to showcase your confidence and sexuality. 
As a gay male, it's crucial to master this art of capturing the perfect shot. It's worth learning whether for personal use or to impress a potential partner. With the proper guidance and techniques, taking a dick pic can be a fun and empowering experience. Here's a few angles we love that are sure to get you fucking and sucking!
1. Take it from the Top
The first dick pic you send someone should probably be from your perspective — top down. Firstly, it gives a really good sense of what your penis actually looks like. Since most people see their own dicks from their POV, they can gauge how it compares when they see yours from the same view. Plus, it's a pretty flattering angle. The top of your dick is a lot smoother and cleanly shaped than the underside, let's be honest.
PRO TIP: If you're taking this photo standing, make sure that your floor is in good shape. Nothing is more distracting than a cluttered floor creeping in behind a nice cock. Guys want to see your junk, not your junk.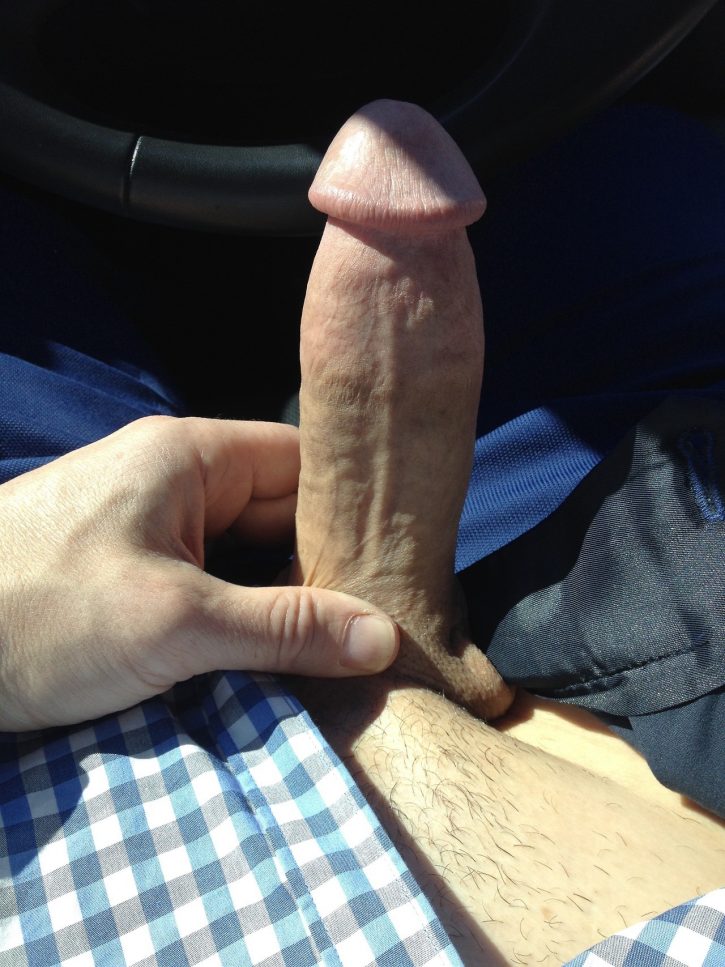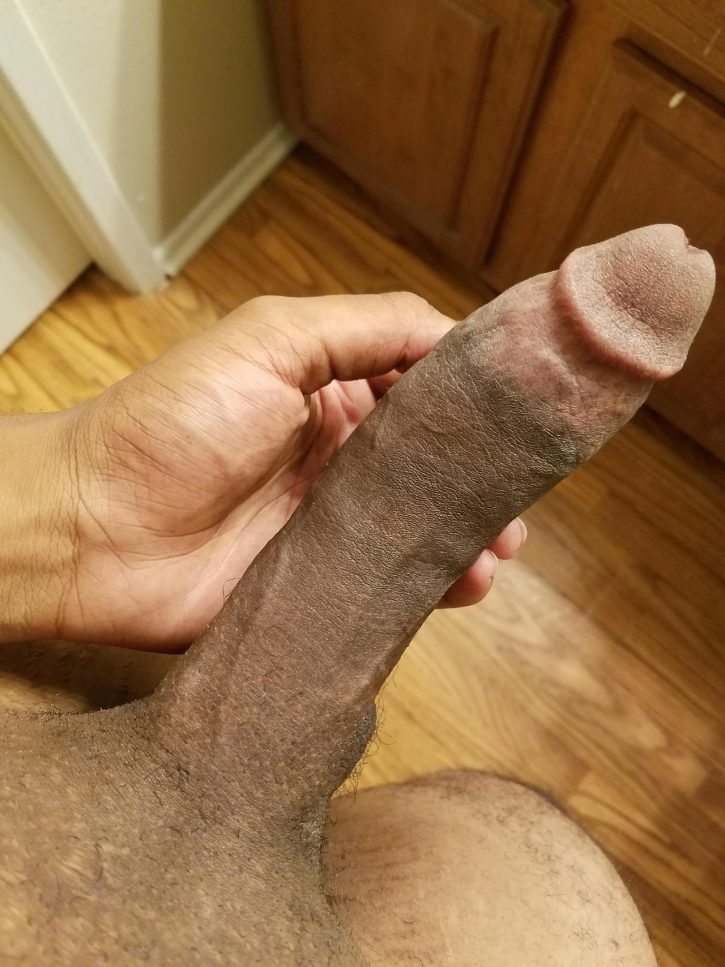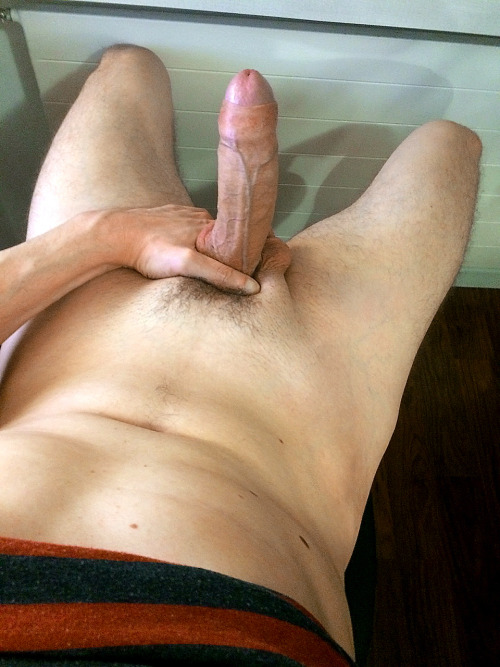 2. Turn Him on by Turning on a Lamp
Is there anything more frustrating than having to raise the brightness on your phone to get a good look at someone's dick? So when you're about to take your shot, turn on a lamp — or better yet, turn on an overhead light. Turning on the flash may be a viable option, but be careful. If you have pale skin you might end up looking like you're showing off a big glow stick instead of a penis.
PRO TIP: If you think you've mastered dick pic lighting, go for something a little more artsy. Create some nice shadows using a lamp or even be bold and go for a black and white photograph.