Whether you're revving the engine for a good old-fashioned gay ass pounding or want to experience better ass eating, rimming can be a great way to create pleasure and fun.
If you're nervous about rimming a gay man or just don't know where to start, our handy guide will show you the ropes and help you get a taste of how to start having some rimming fun.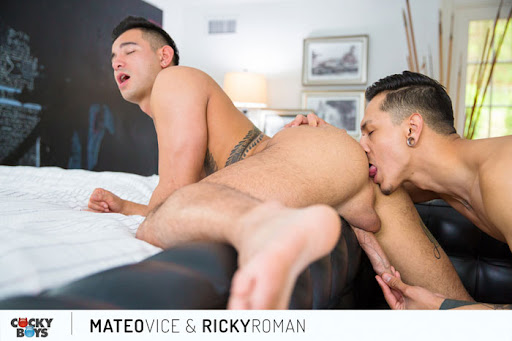 The basics of Ass Rimming
What is Ass Rimming?
Ass rimming is when you stick your face between a guy's butt cheeks and put your mouth to work on his hole.
The technical term is anilingus.
Ass Rimming isn't something that's limited by sexuality – you can rim anyone with an ass – but it's the gays that have pretty much mastered the art of guy-on-guy butt-munching.
What Makes a Gay Rimjob Feel So Good?
There's not a lot of science behind it, but your butt is a pretty sensitive part of the body – there are lots of nerve-endings involved – and it feels fantastic to have someone stick their tongue up there for a bit of gay sex rimming.
It's also a lot of fun giving a guy a rimjob – you're intimately connecting with him, and you can feel the pleasure you're giving him.
What Does a Rimjob Feel Like?
It depends a bit whether your guy knows what he's doing, but a good rimjob should feel like he's making out with your ass – his tongue is hitting your pleasure points and making you feel good over.
If he's inexperienced but enthusiastic, it might feel like a pig snuffling for truffles in your butt – which isn't necessarily bad.
A bad rimjob is when the guy doesn't know what he's doing down there and isn't that into it. That's just awkward for everyone.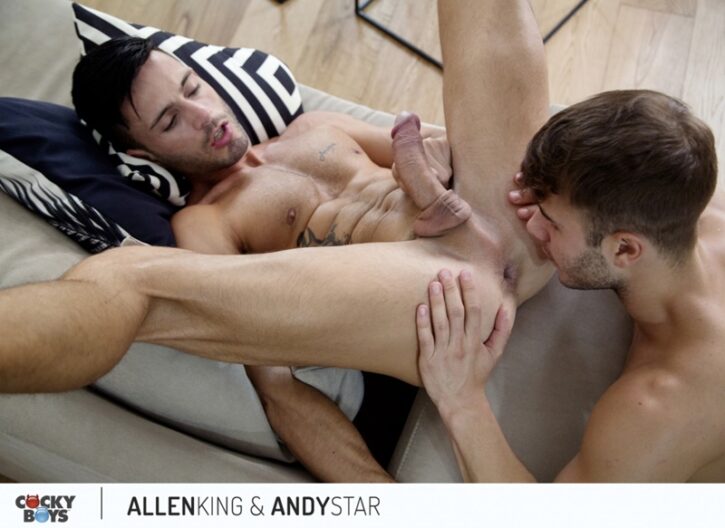 Top Tip 1: Keep It Clean – Douching and Diet
Sure, some guys have a gay kink for butts that aren't minty fresh, but – as a general rule – one of the assumptions of the rimming experience is that you're going to be clean.
That doesn't mean you have to douche, but given that rimming is generally a prelude to a solid dick-down, you might want to err on the safe side and get that job done – check out our guide to douching if you need a refresher course.
At the very least, you will want to shower before asking someone to stick their tongue up your butt.
Even if your guy is into rimming hairy ass and wants to taste your sweat, give your butt a good soaping so that you're feeling clean and confident.
If you're getting fucked regularly, you'll understand how your diet plays a somewhat crucial role in how the body responds to anal sex. Most people find that a diet high in fibre helps to keep everything moving and helps to reduce the time you need to spend douching.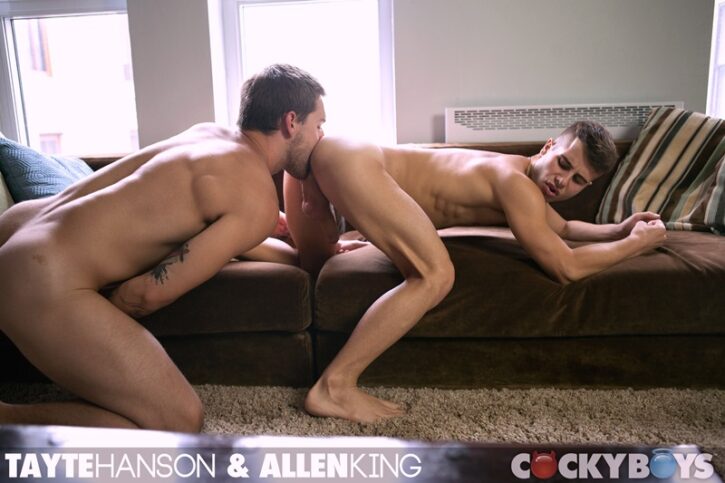 Top Tip 2: Focus on your technique – think breath, tongue and taint
There's more to rimming than just spreading his cheeks and sticking your tongue in.
If you think about rimming as being the prelude to anal sex, you're objective is to relax your man's hole – to get him loose, opened up, and ready for more.
Everyone's body is different, so you'll need to try a few different approaches to find what works best, but you're generally going to be hitting his hole with a combination of breath, tongue and taint to deliver him maximum rimming pleasure.
Inexperienced rimmings tend to focus on a guy's hole. Lots of aggressive tongue work on his hole can feel good, but it will soon lose its thrill. It's not just a guy's hole that is sensitive – work your mouth over his entire taint; it's one big erogenous zone.
Also, make sure that you're using all of your mouth. Sure, tonguing his hole is good, but bite, chew, spit, kiss, lick, and then do it all again – keep him guessing what's coming next and demonstrate your skills.
Don't forget that your breath is one of the pleasure tools at your disposal. Gently blow on his hole, and you'll have him begging for more.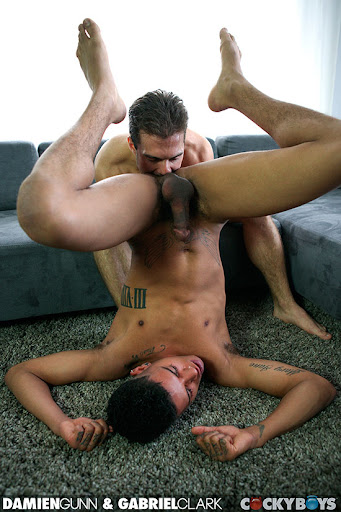 Top Tip 3: Find Your Preferred Position
You might need to try a few different options to find a position that works for you both – you both need to be comfortable if you're going to enjoy an extended rimming session.
An easy starting point is to have him lying on his stomach, with his ass presented to you for attention. You might move him up into a doggy-style position, giving you different angles to play with.
You could have him on his back and push his knees back to his chest, exposing his ass.
You can get some great depth with your tongue if he's sitting on your face, but you must ensure he's not putting too much weight on you.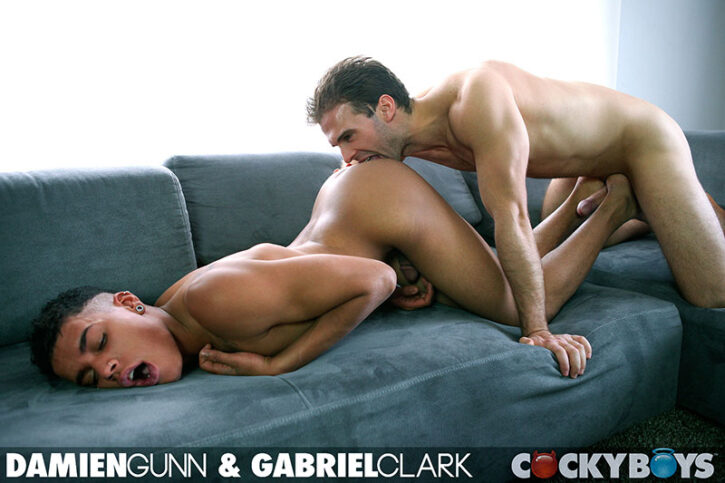 Top Tip 4: Listen to your partner for tips
Communication is critical – listen to his moans, listen to his feedback and be aware of the overall rimjob dating experience your partner is having to ensure everyone is having fun.
If he's not that verbal, tune in to what his body tells you – does he wiggle his butt when he's feeling good? That could be your cue to go harder and deeper or maybe keep doing more of the same.