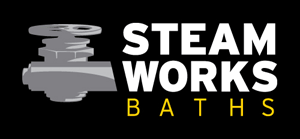 We've teamed up with Steamworks Toronto who have managed to get the "HiredGun" photographer to give you the opportunity to get hot new pics for your profile done – FOR FREE!! Check him out on Squirt to see some of his fantastic work.
Interested guys will have the opportunity to have private, confidential images taken of themselves at NO CHARGE on Saturday November 14, 2015 at Steamworks Toronto (540 Church St) – between 1 and 6pm, to use in their on-line profiles.
BARE AS YOU DARE or bring along your hottest gear/fantasy/props to turn those fuckers on – do it solo or with a partner, even groups – anything goes!
You will be e-mailed 2, un-re-touched, internet-resolution, easily loadable and viewable images after the shoot. Guys will also have the opportunity to view ALL the images from the shoot at a later date and purchase them at that time if they wish, for an additional fee. Cum in and take advantage of this special opportunity and remember, a picture is worth a thousand endless e-mails.
VGL? Monster cock? Able to shove a 2L Coke bottle up your ass? Now you can have the pics to prove it!