We're continuing our #SpringBreak celebration with more hot college guys. What's hotter than a guy with a masculine demeanour, a bad attitude, and big muscles? Nothing. That's what. Frat dudes are a special breed of man. They're sexy without trying to be. They've got an attitude that just screams – suck my cock. So, that in mind – here are some jacked frat guys to help get you off:
1. Initiation is a key part of frat life. But don't worry, this bottom asked to be fucked.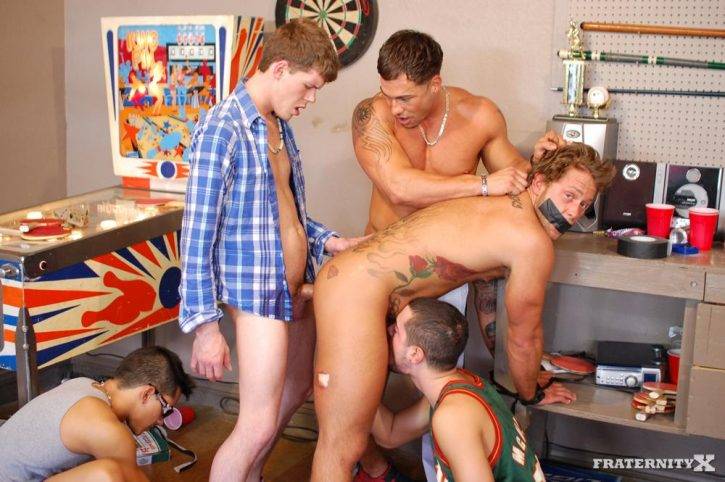 2. These Frat guys are taking turns face fucking their newest member. Let's just say he's pretty glad he came, but even more glad they came.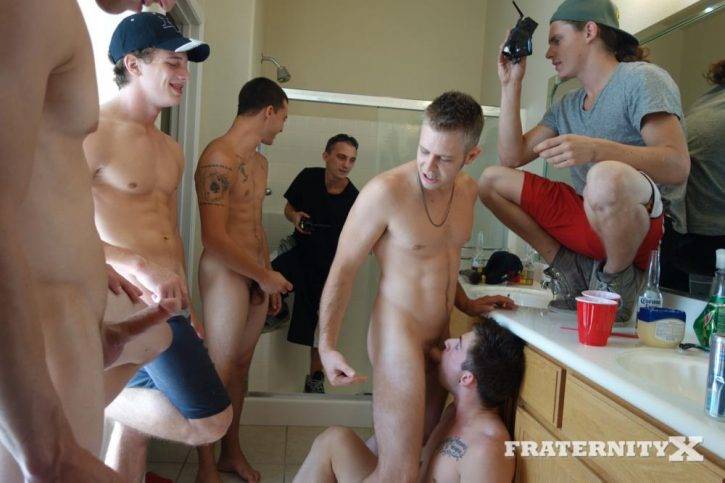 3. See those trophies on the mantle? Their frat won the fraternity football intramural so they're fucking their captain to celebrate.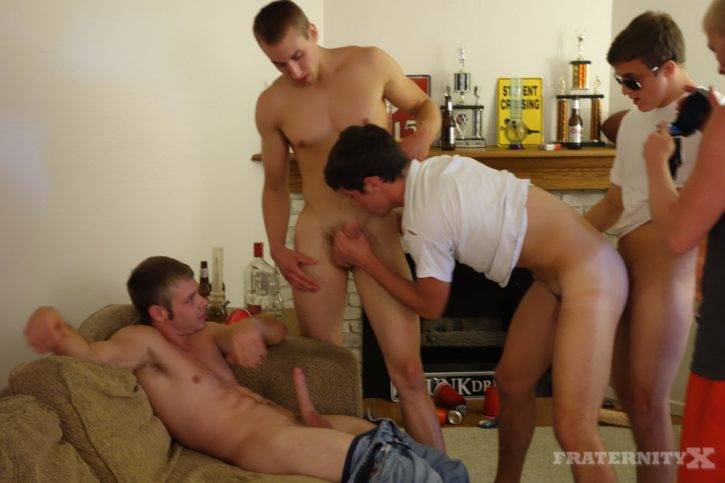 4. A fun game for pledges: make as many frat guys cum as you can in 15 minutes.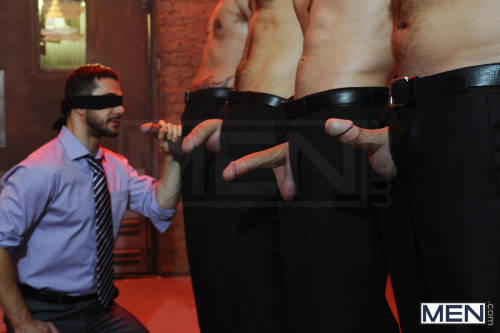 5. When the other brothers are away, these guys have a little fun with each other. Who needs sorority girls?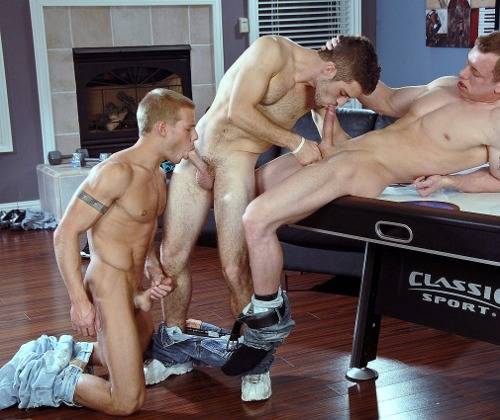 6. You can't let a new guy into your frat unless you know he's willing to do anything for his bros. All of them.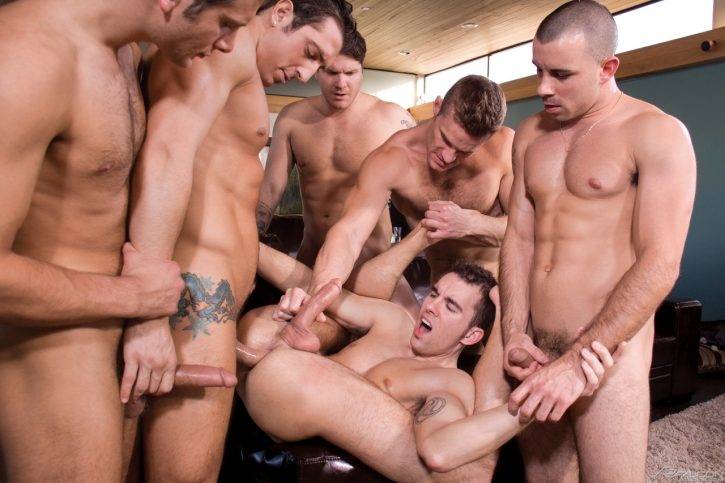 7. Do these frats need any new members? Because we want to get in on this.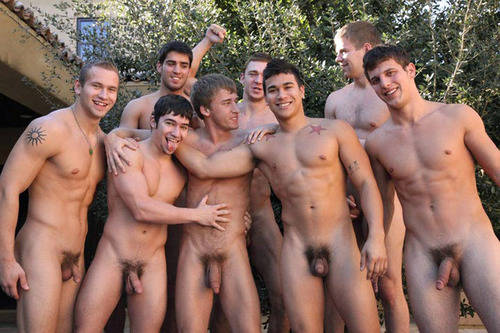 8. Screw leaving a sock on the doorknob, leave a sock on your knob! Then take jog through campus.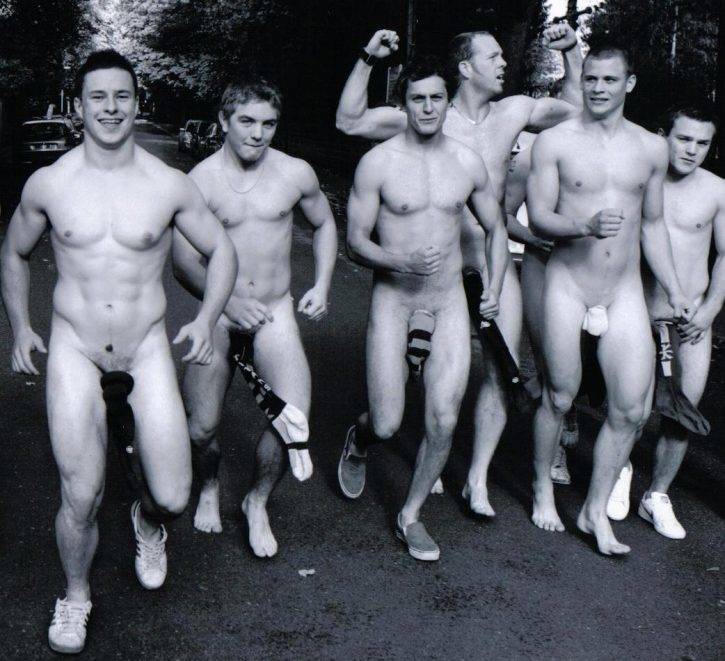 9. Sometimes you need to be discreet about hooking up with other frat bros. The bathroom is the perfect place to squeeze in a good fuck.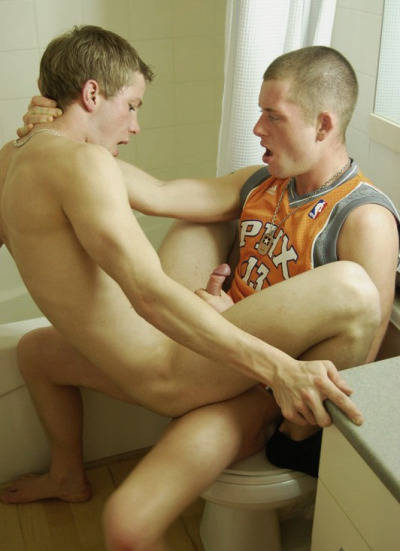 10. Hurry! Pick a butt. Any butt.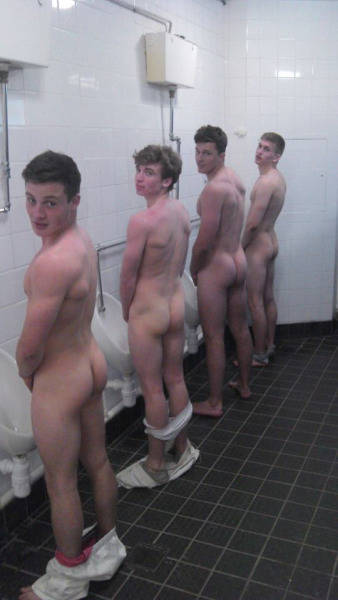 11. Frat parties are known to get crazy. Frat guys are known to get horny. Why not combine the two?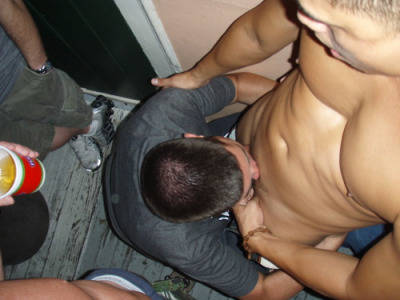 12. Not bad for their first gay kiss.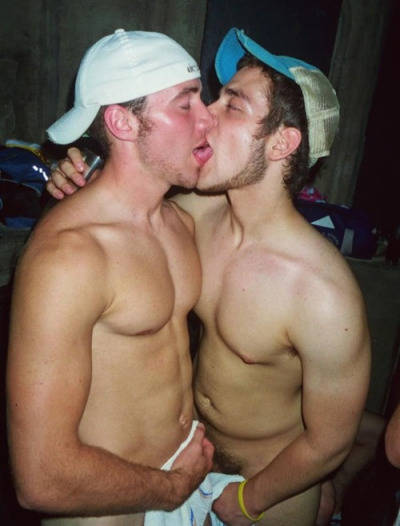 13. This is our kind of frat party. You in?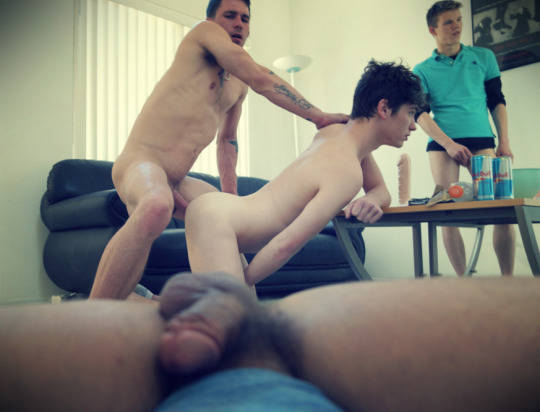 14. There's a lot going on in this picture, and we love all of it.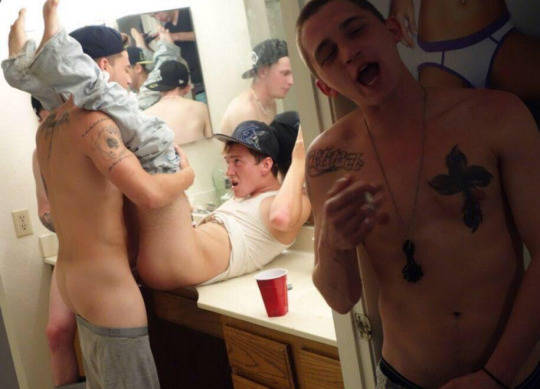 15. Both of these frat boys found hot bottoms to pound. This requires a fist bump. Frat rules.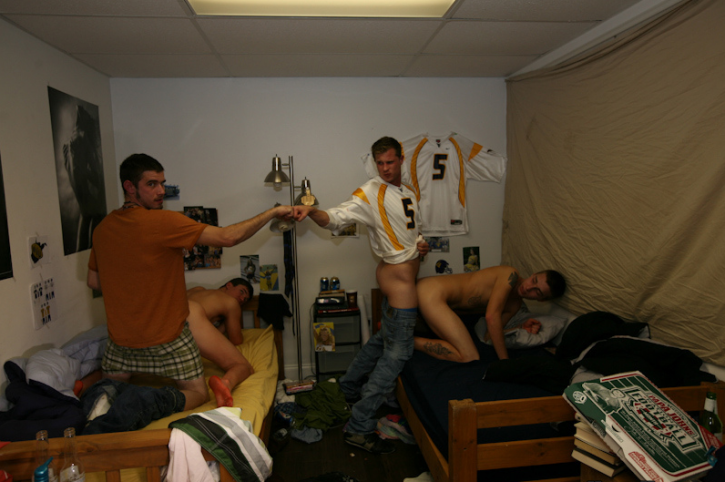 16. Sometimes you only find one hot bottom, so you share with your bros.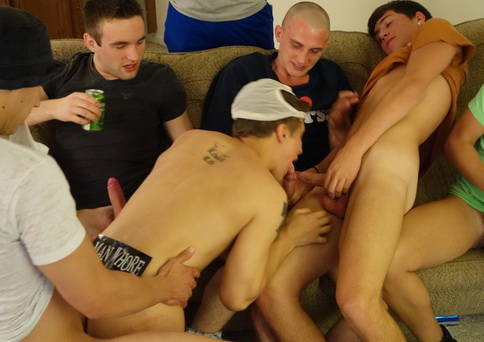 17. Sex is so much better when you have your bros behind you, cheering you on.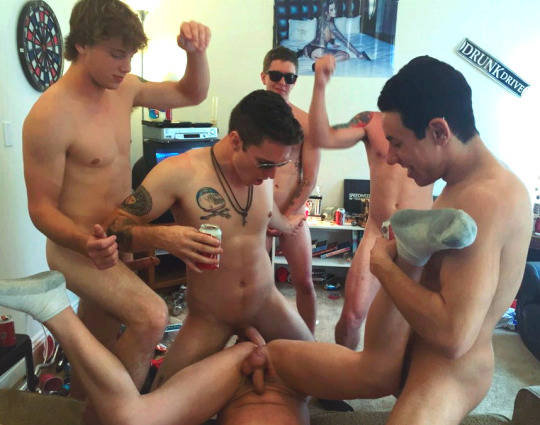 18. Frat sex and pizza. What's better than that?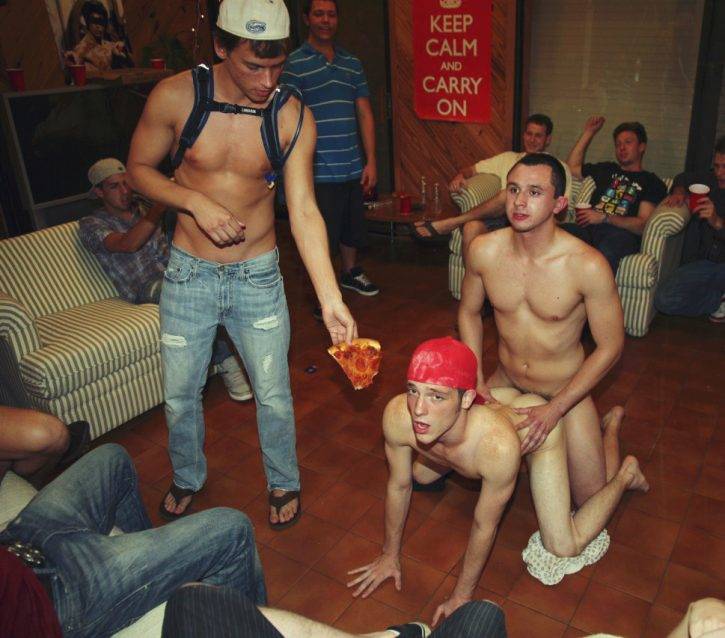 19. What good are frat bros if you can't jerk off with them?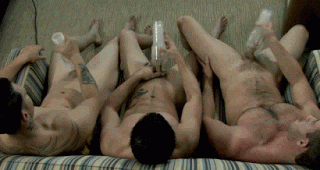 20. Would you rather be giving or getting this blowjob?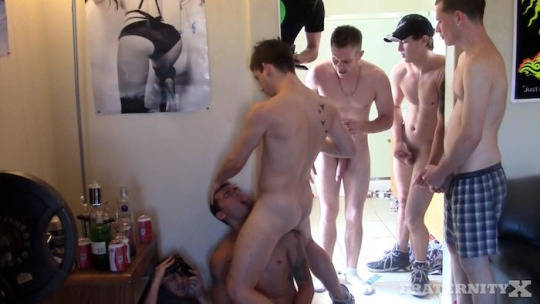 21. Every now and then one frat boy will bring home a submissive twink that's eager to please. That lucky twink has the time of his life.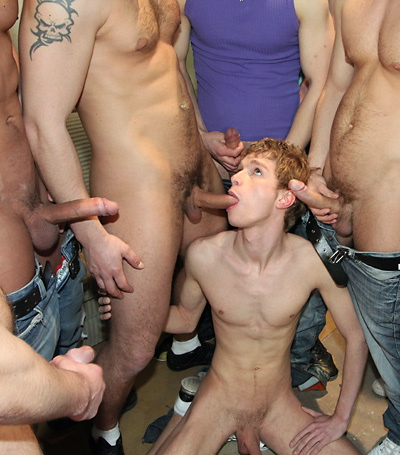 22. The bros don't always participate. Often they just watch and enjoy.
23. Frat guys go balls to the wall when it comes to sex.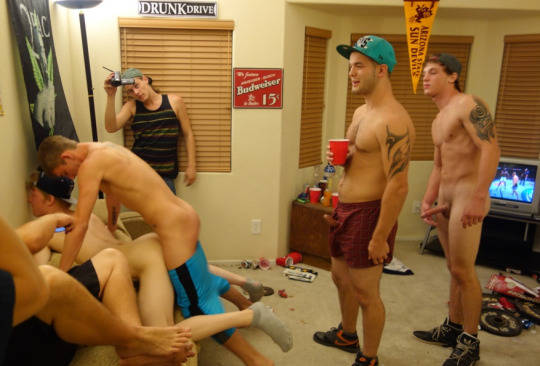 Are you into frat guys? Leave a comment down below.