Students may not have had class this week, but they may have been taught a lesson or two. Probably on how to suck cock, or ride dick. If they're lucky, that lesson might have come from one of their professors. The student-teacher hookup is one of the most alluring sexual fantasies.
For starters, there's the age difference. Getting with a hot young stud, or with a mature, maybe even married, man is a huge turn on. Do you have a lot in common? Maybe not. But you can still have a ton of fun fucking each other's brains out. Plus, there's the power dynamic mixed in there. Knowing that one of you is in control – that one of you is in the position of authority – can really add to the sex. Finally, there's something about the taboo nature of the relationship that makes it that much hotter.
Not sold on the idea yet? These pictures might change your mind:
1. This steamy encounter came after this undergrad told his prof that his class blows.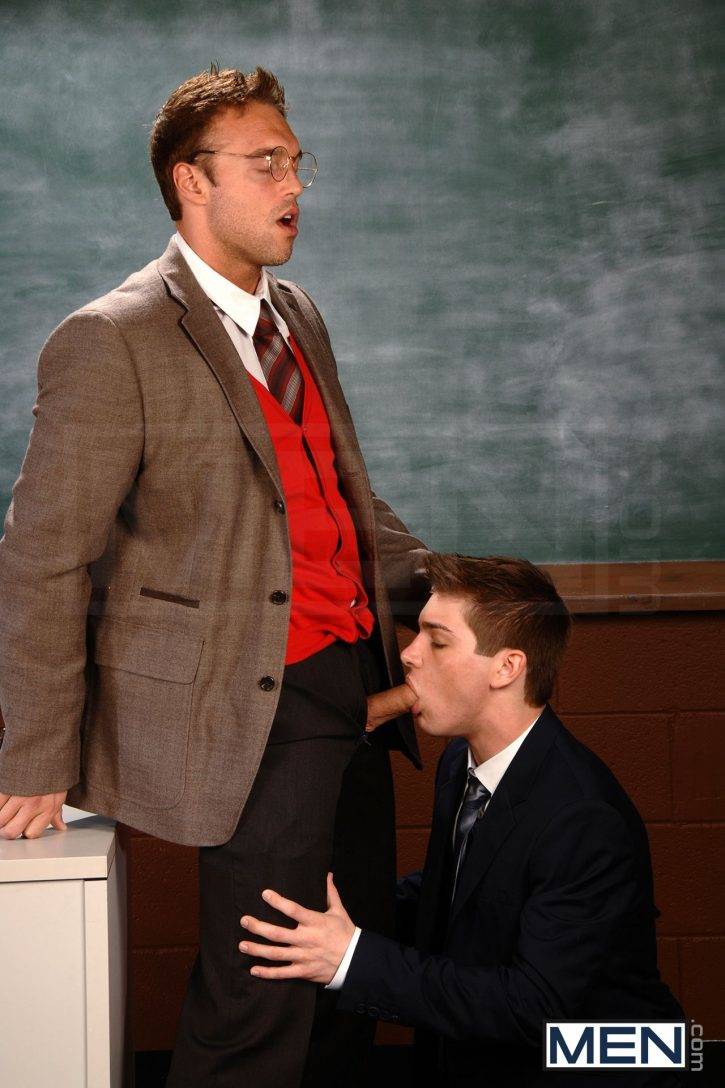 2. He may be the professor, but he's the one putting in work for extra credit.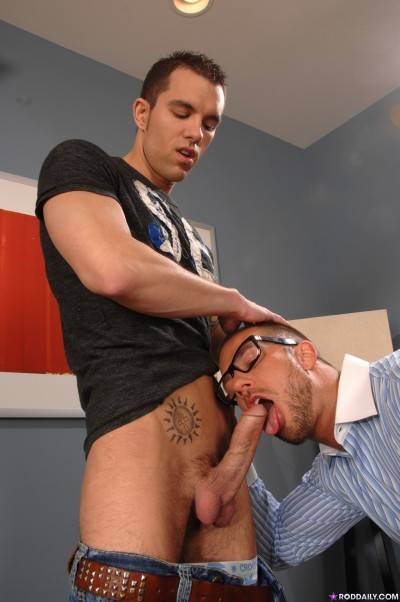 3. This week's lesson is on fellatio. Pay attention, boy.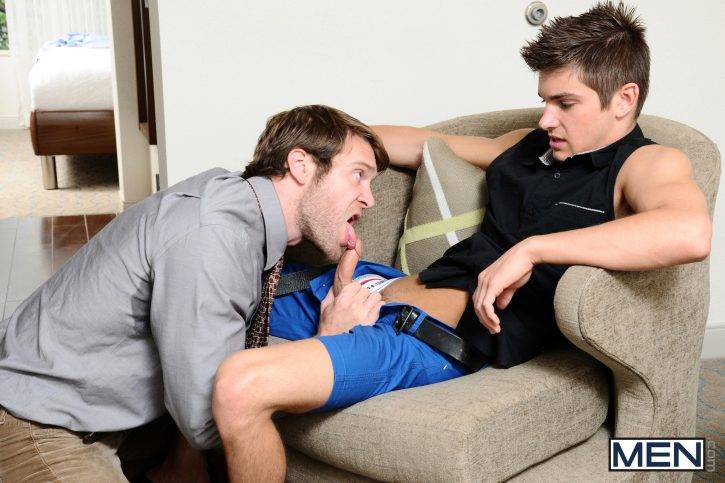 4. Over spring break, these guys were given a group project.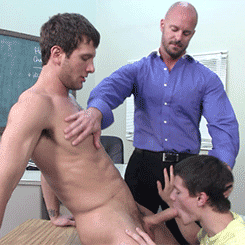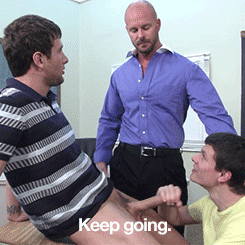 5. He needs an A, so he's giving his prof a BJ.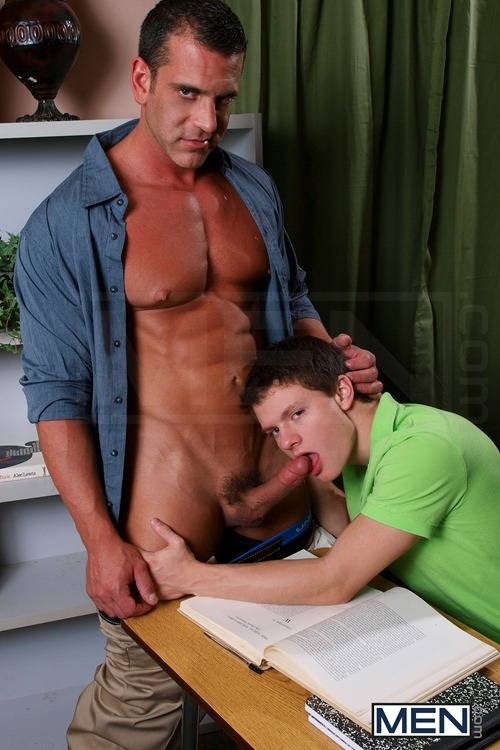 6. This stud is having an affair with his music professor.
See more of these two studs here.
7. This guy has been studying, hard. So his professor offered some guidance (by guiding his mouth onto his cock).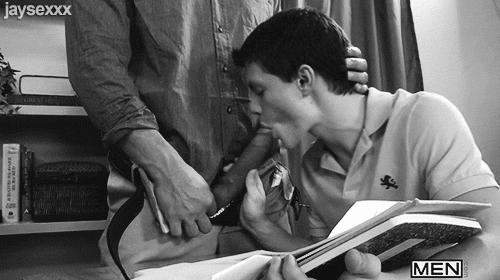 8. Leaving class and eating ass.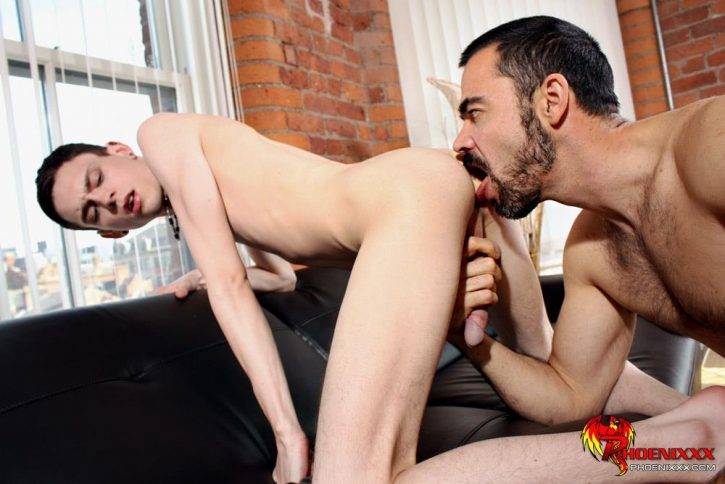 9. Now will you pass me, sir?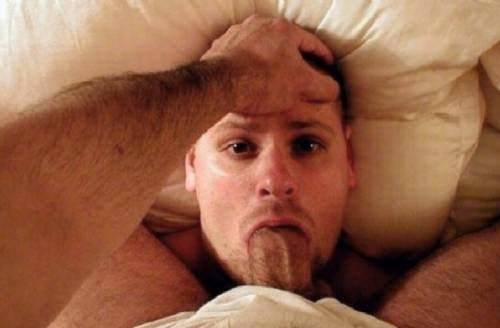 10. This semester has been a pretty long ride, but it isn't over yet.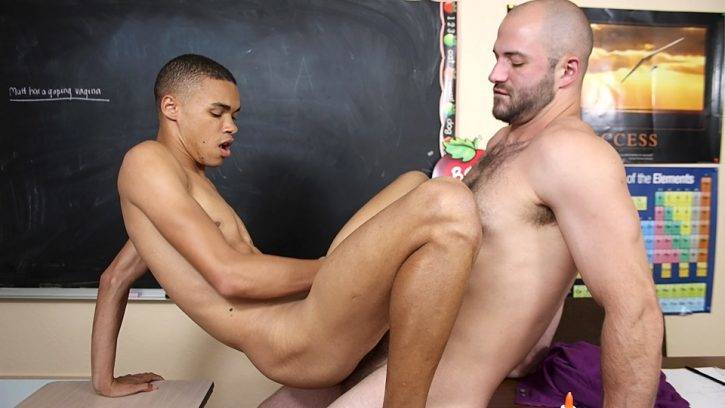 11. He's the substitute teacher, but he wants to own this guy's ass permanently.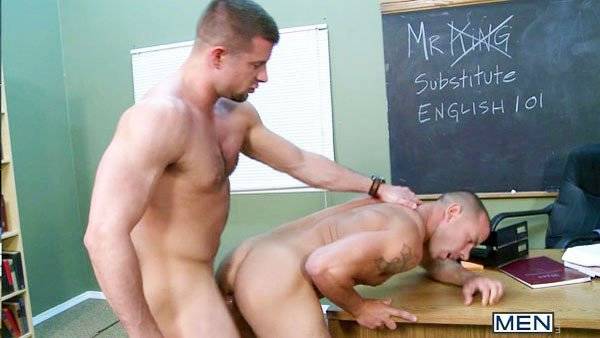 12. The 'A' stands for "Ass", right?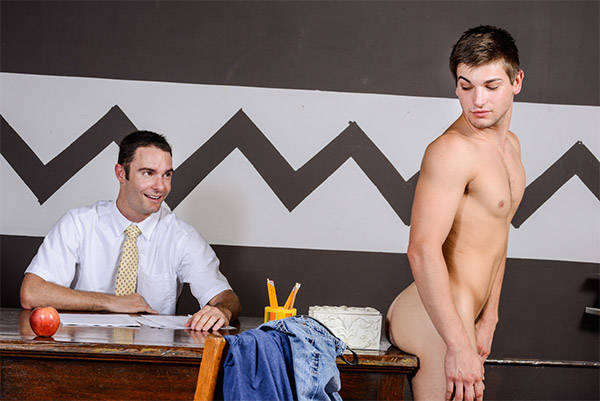 13. This professor just started, but he's the one being schooled.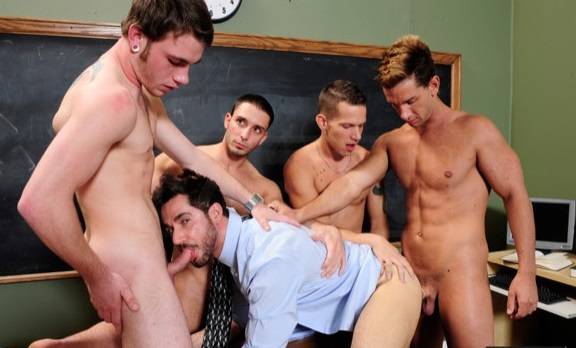 14. The professor told him he was at the bottom of his class. He told his professor he was a bottom.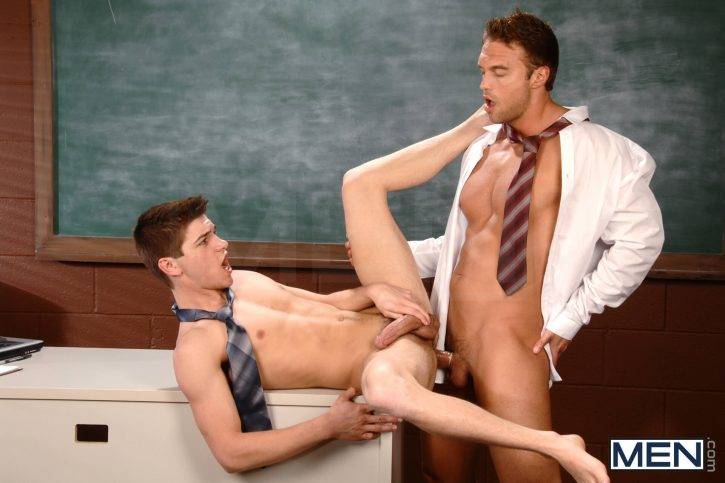 15. This student earned an "A", but he's about to get the "D".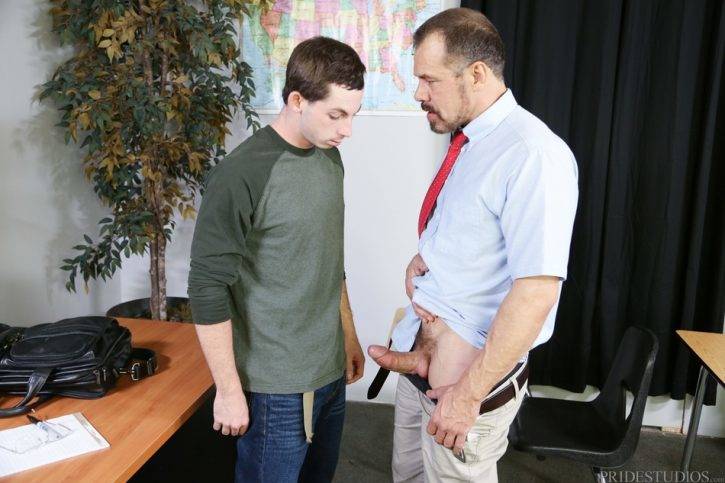 16. Post-Secondary Education is about to turn into post-coital small talk.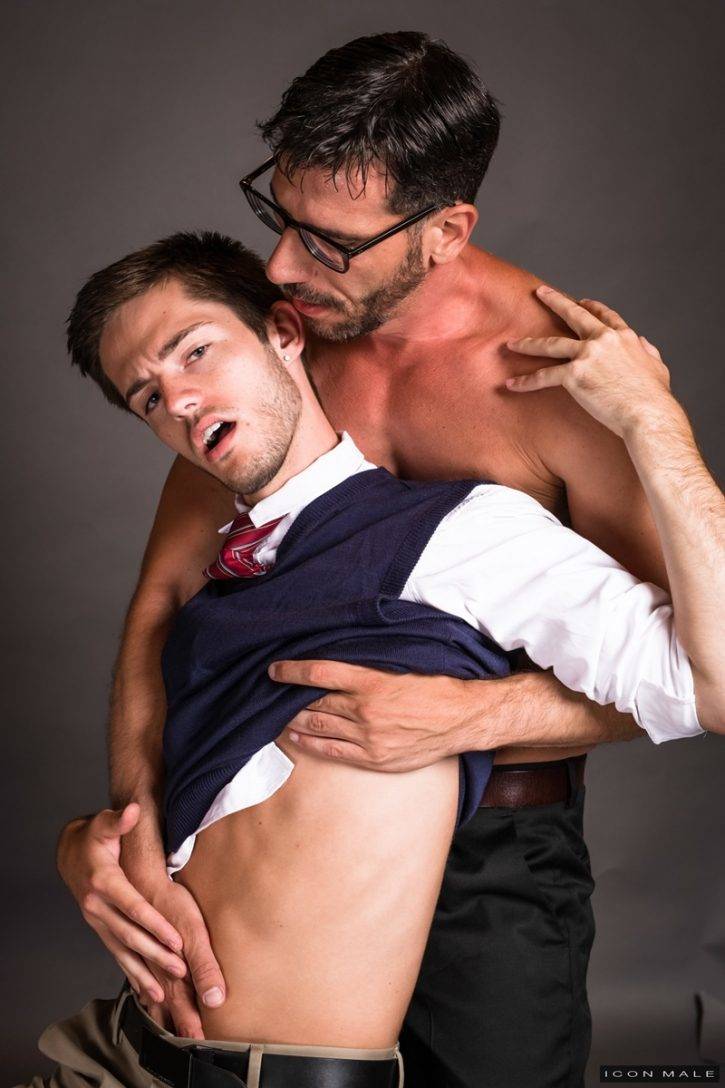 17. He's the English professor, but now he's studying his student's biology.
18. This student really needs to pick up his grades.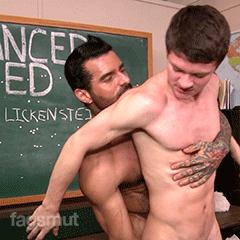 19. The top of the class is also the professor's top.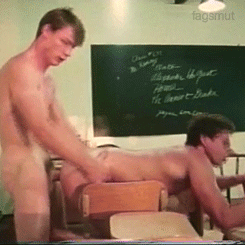 20. Sometimes, the course curriculum is a lot to swallow.
Which of these hot pics turned you on the most? Leave a comment down below.