Women have tons of sexy clothing at their disposal, but men don't seem to have the same options. In straight relationships, women do all the work getting dolled up, while straight men often laze around in their boxer briefs. That's definitely not the case for gay and bi men, however. Gay & Bi men have carved their own categories of sexy apparel, with tons of hot pieces to choose from. We've decided to put together a list of some of the hottest items men can put on in the bedroom to really heat things up.
1. Suits
It's common for people to refer to suits as the "male lingerie," and despite the lack of bare skin, it's easy to see why. They say professional, mature, and sexy. Plus, blowing a guy in a suit is incredibly hot. Don't you think?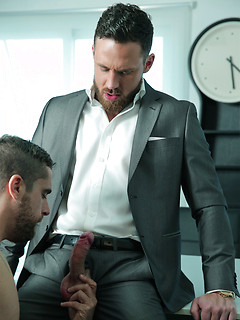 2. Harnesses
Leather harnesses have become a staple in the gay community. There's something about the shape of the leather that really makes a muscular chest stand out. Plus, it's something to hold onto while you're fucking. Whether it's a daddy, a twink, or someone in between, harnesses look sexy on everyone.
3. Lingerie
Lingerie for men can be actual lingerie. Plenty of guys like a little cross-dressing action. Whether it's a bit of sissy role-play or full on cross-dressing, there's something taboo about it that makes it pretty sexy.
4. Jock Straps
Jock straps do wonders for the butt. In addition to merely showing off a guy's ass-ets, jock straps wrap and support each cheek, making the whole tush look perky and appetizing. There are so many different types to choose from. The possibilities are endless.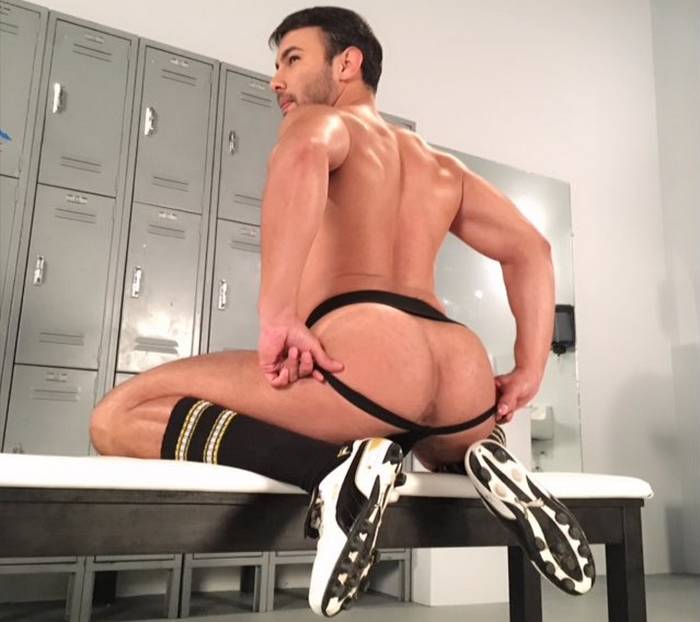 5. Singlet
Nothing shows off a guy's muscular body better than a singlet. It's also appropriate attire, since you will be wrestling, if you think about it. Seeing a guy in one will make you want to put the "head" in "headlock."
Which of these do you consider the sexiest? Is there another type of male "lingerie" that you think we missed? Leave a comment down below.