National Hanging Out Day was started as an ecological initiative. The goal of the day is to encourage people to hang their clothes to dry instead of using their dryer. It makes sense. People waste tons of energy by using a machine, even though they may live in a climate warm enough to air-dry their laundry. And while we do encourage you use the day to consider your energy usage, we also encourage you to celebrate by letting it all hang out. And by 'all', we mean your genitals. Take all of your clothing being in the wash as an excuse to get naked. Here's a little inspiration:
1. We know you're just dying to get undressed. And to have clean laundry. But mainly to get naked.
2. That's it. Get all the way down to your underwear.
3. Even that underwear needs to go in the wash. Maybe have a friend come help get you going.
4. After all, two heads are better than one. Or would this make it four heads?
5. This stud gets it. Watching him whip it side to side makes us want to see him thrust it back and forth.
6. Does this guy standing at attention grab your attention? We thought so.
7. You never know, there might just be hot stud who will appreciate that package being on display.
8. In fact, why not get a group of hot guys together for laundry day?
9. Plus, hookups are a great way to kill time while your clothes wash or while they dry on the line.
10. Here's to hoping your next laundry day looks like this.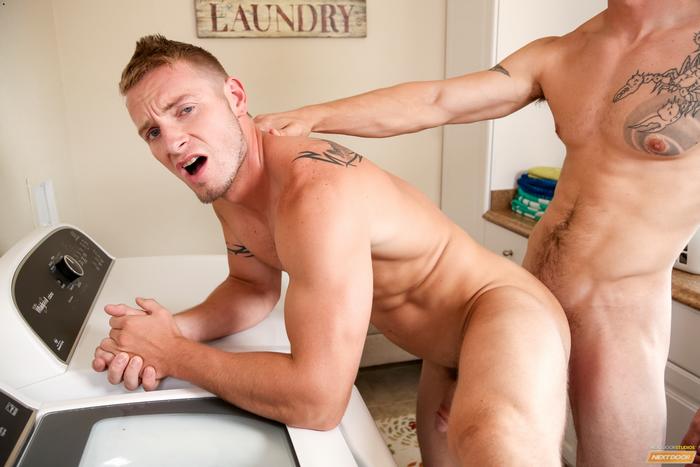 Did these pics turn you on? Leave a comment down below.