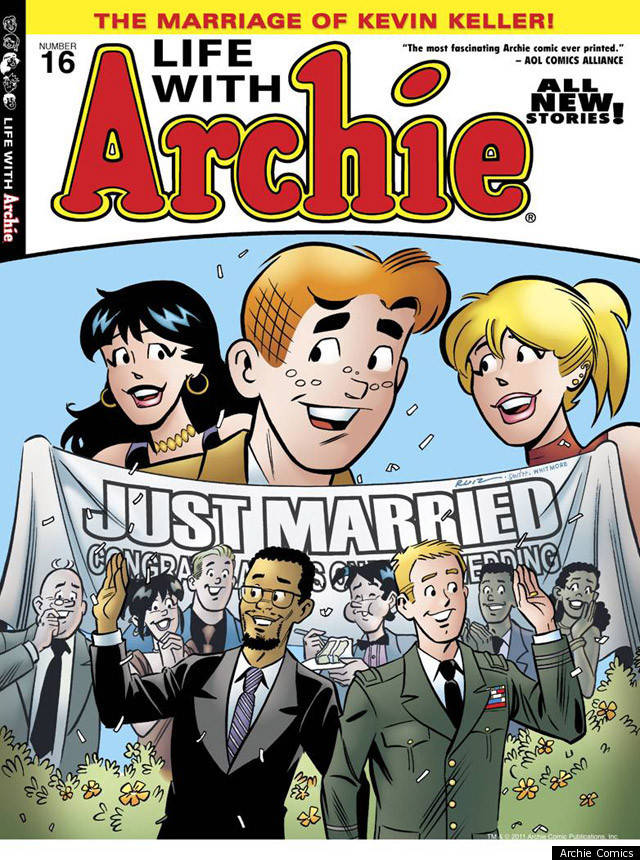 Huffpost:
The highly-anticipated gay wedding issue of Archie Comics has finally been revealed.
The January issue's cover illustration shows Kevin Keller, Riverdale's first openly gay character who is also an active U.S. military officer, tying the knot with his African-American partner, Clay Walker. ComicsAlliance reported in October that the story of the couple's meeting, said to take place in a military hospital, "obviously deals with ['Don't Ask, Don't Tell'] but it doesn't spell it out for the reader," and may be revealed in flashback, according to Archie Comics CEO Jon Goldwater.

READ THE FULL STORY HERE!