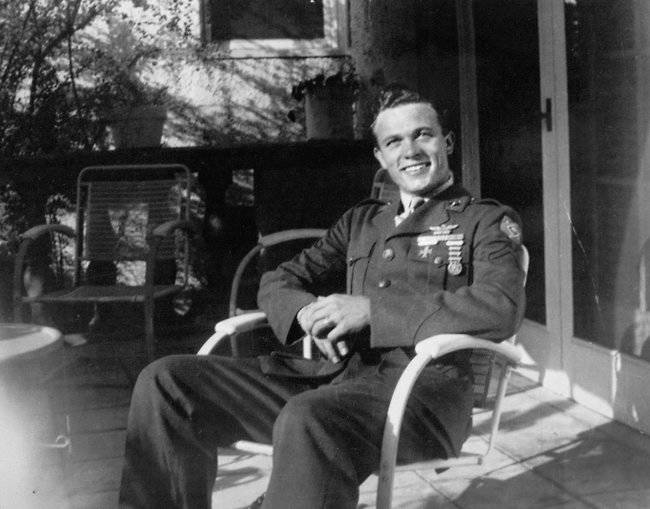 Scotty Bowers, around 1944, after his return from his first posting abroad.
Looking soooo forward to this fun book:
Back in a more golden age of Hollywood, a guy named Scotty, a former Marine, was said to have run a type of prostitution ring for gay and bisexual men in the film industry, including A-listers like Cary Grant, George Cukor and Rock Hudson, and even arranged sexual liaisons for actresses like Vivien Leigh and Katharine Hepburn.
"Old Hollywood people who have, shall we say, known him would tell me stories," said Matt Tyrnauer, a writer for Vanity Fair and the director of the 2008 documentary "Valentino: The Last Emperor." "But whenever I followed up on what would obviously be a great story, I was told, 'Oh, he'll never talk.' "
Now, he's talking.
Mr. Bowers, 88, recalls his highly unorthodox life in a ribald memoir scheduled to be published by Grove Press on Feb. 14, "Full Service: My Adventures in Hollywood and the Secret Sex Lives of the Stars." Written with Lionel Friedberg, an award-winning producer of documentaries, it is a lurid, no-detail-too-excruciating account of a sexual Zelig who (if you believe him) trawled an X-rated underworld for over three decades without getting caught.