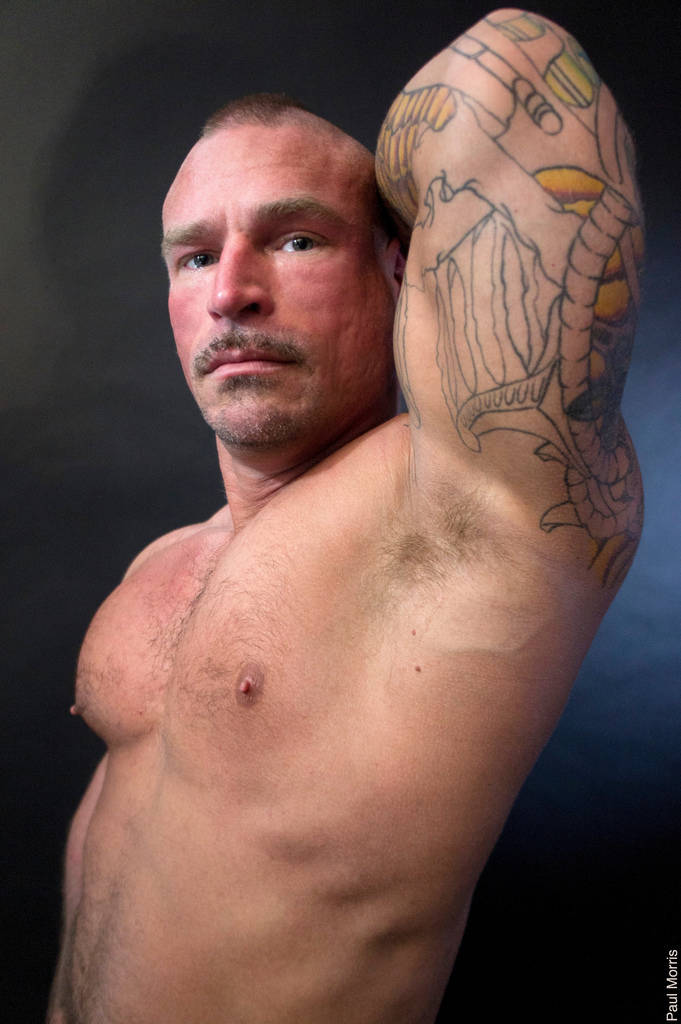 He sent a couple of snapshots of himself to me. I flew him in from the Pacific Northwest. It's rare that I'm this interested in meeting and working with someone.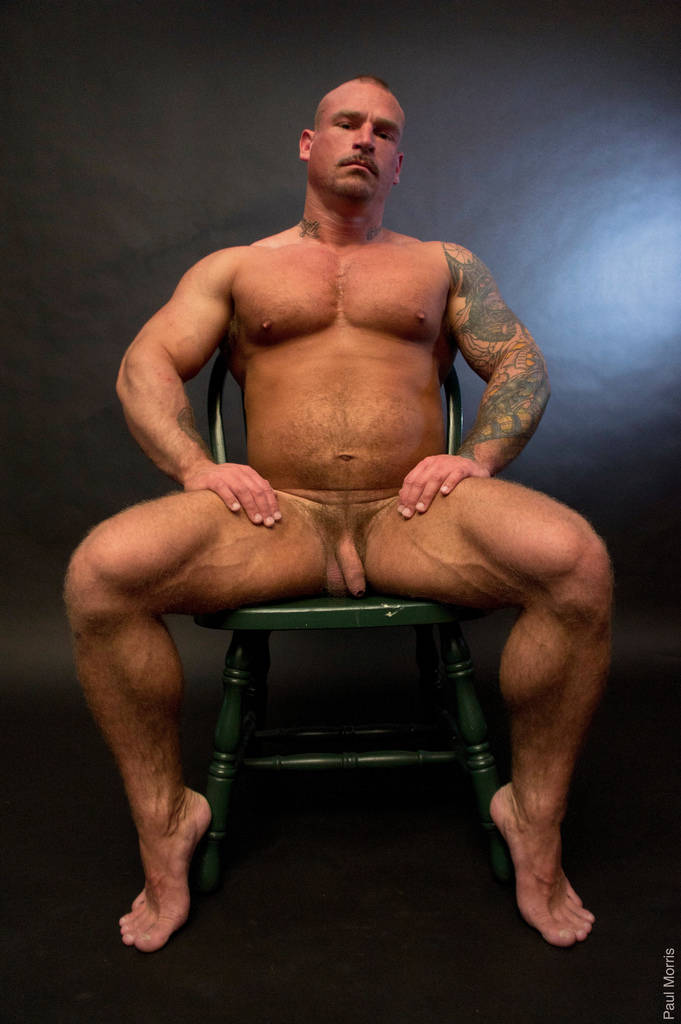 How wonderful it is that there are men like this. On his neck he has two words tattooed: honor, strength. This enormous muscled man gives himself completely to any man who needs him.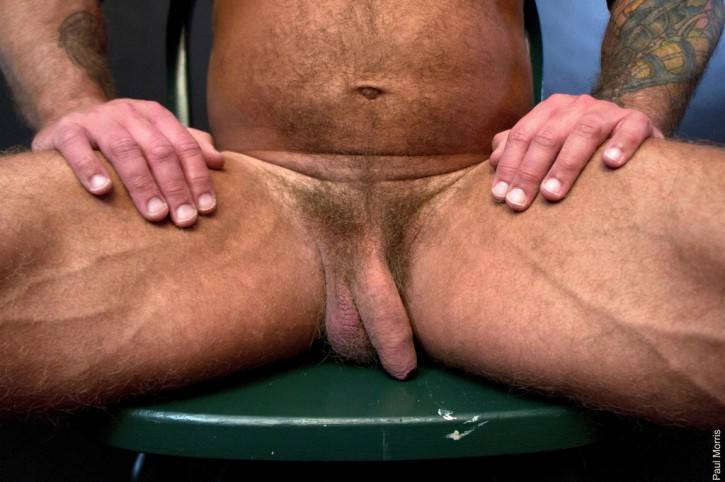 As is the case with so many of the men with whom I'm fascinated, his cock was almost an afterthought. Lovely and small, it's something to grip and fondle as he's being dominated and rough-fucked. Between shots from this vantage point I reached out and traced the incredibly vulnerable veins that ran down his thighs.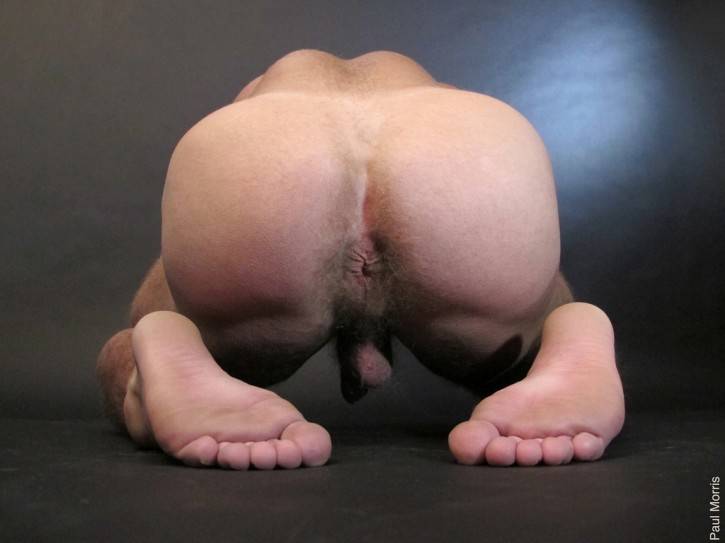 Once he was on his knees, all I had to do was gently press on his shoulder. He naturally went down to this position. Everything he is, completely given over for my use. This is what I'm helpless to resist: powerful muscular haunches, a fuckhole that has been given to countless men.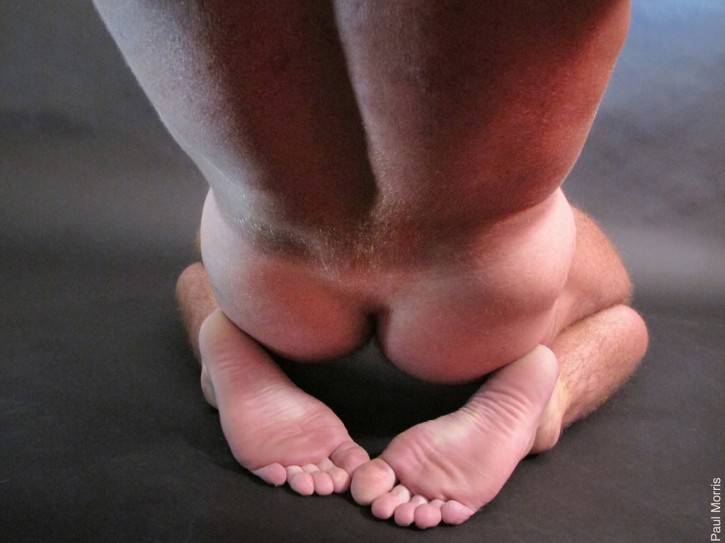 In his notes to me he'd given me a sense of his sexual nature. Looking at the snapshots I've taken it's difficult to see how utterly submissive he was. In person, he's silently and constantly begging to be put to use, to be fucked.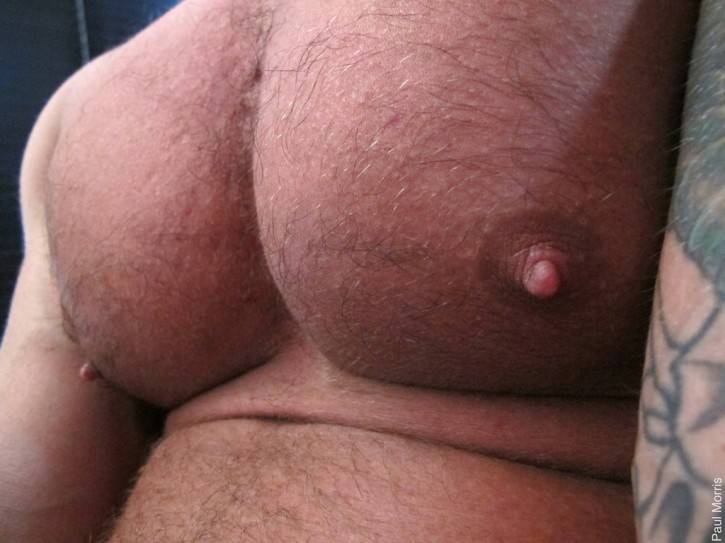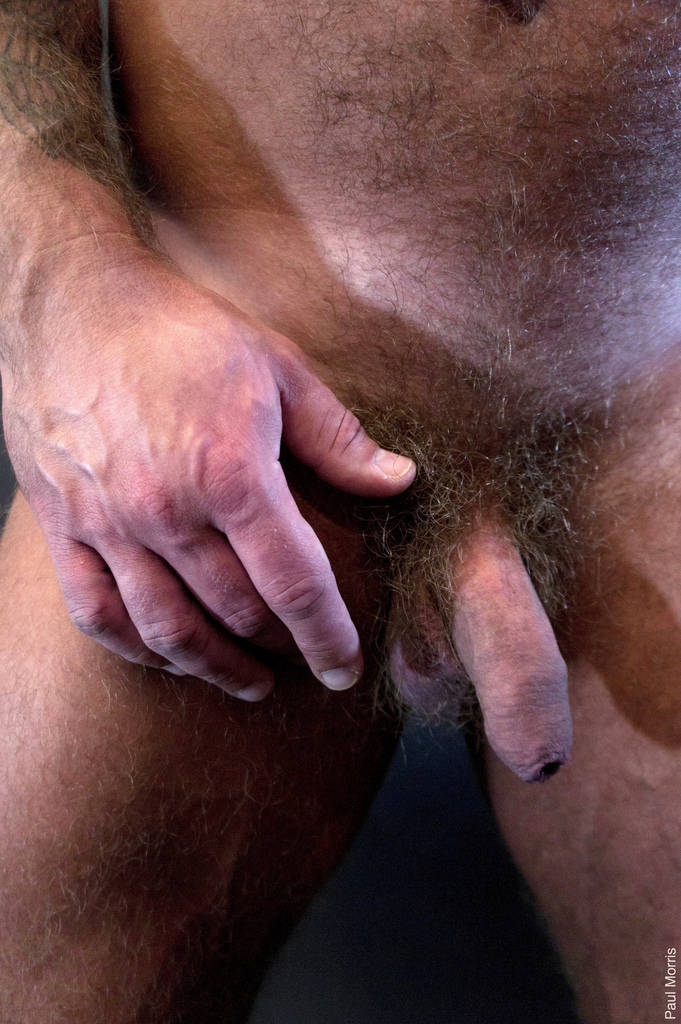 His body was like a catalog of pleasure and desire. Taking snapshots of him was perfectly inadequate: everything was an invitation, a way in.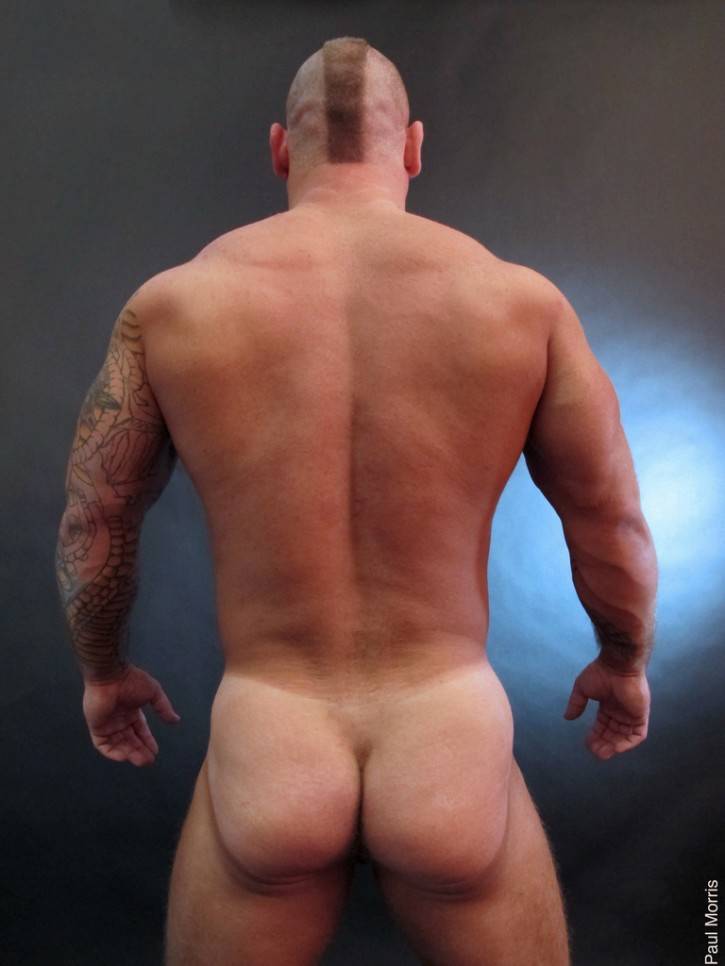 In person he was like a lesson in geography. All I could do was ask for basic movements, simple poses. Everything was breathtakingly beautiful.

CHECK OUT MORE OF PAUL MORRIS' WORK HERE!