Does a bit of restraint play get you going? Does a bit of discipline and control push your buttons?
While there's a whole world of BDSM that you can explore without purchasing any specialist kit, sometimes an accessory or two can really help you to take the sexual energy of your encounter next level.
If you're looking for gift ideas to suggest to family and friends this festive season, you could do a lot worse than pointing them in the direction of a ball gag harness.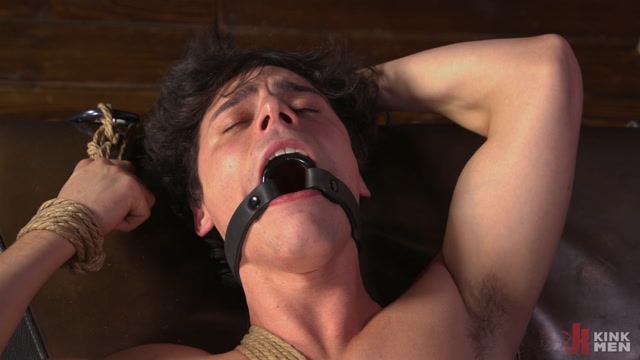 What is a Ball Gag Harness?
A ball gag is a really effective way of restricting the sub's ability to speak and communicate. It provides both a physical and visual sense of submission and surrender. The harness is what secures the ball gag in place and helps to bring the fantasy to life.
If you want to add to your collection of gay sex toys, a ball gag is an easy entry point for anyone looking to explore gay BDSM play in their sexual encounters.
Is a Ball Gag right for me?
Like most elements of BDSM, the idea of letting a dom take control of you through the use of a ball gag is likely to provoke just as much anxiety as arousal.
If you are thinking more and more about the idea of being taken control of and restrained verbally as well as physically, or if you're watching BDSM and getting turned on by imagining that you're the sub, then you're probably ready to give a ball gag a try – just to figure out once and for all if it's something that you're into.
Introducing a ball gag into your BDSM play is ideal for those who enjoy verbal domination. Using the ball gag, the sub is silenced – this increases the power and intensity of the dom's words.
You might also experience some breathing anxiety while being controlled with a ball gag – it's a little bit like breath play for beginners.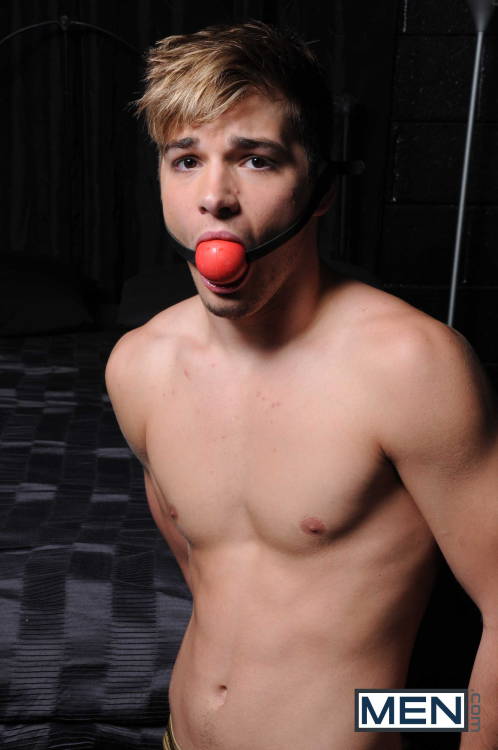 What Should I Consider When Thinking About Buying a Sex Ball Gag?
Size
Not all subs are created equally. Not only are our mouths different shapes, the bigger the ball, the more discomfort that the sub has to endure. If you're just starting out, opt for a smaller ball and then work your way up as you want to push your limits.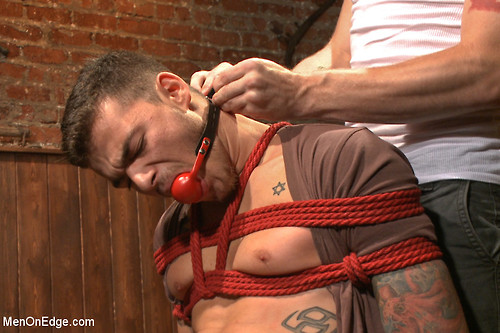 Material
The universal principle of "you get what you pay for" also applies to ball gags. The downside of inexpensive ball gags is that they are made of low-quality materials such as plastic and are more likely to break and cut the sub's mouth.
A silicone ball will be easier on the mouth for extended play. Leather harness straps are also ideal for the BDSM purists.
The harness that secures your ball gag should be sturdy and adjustable.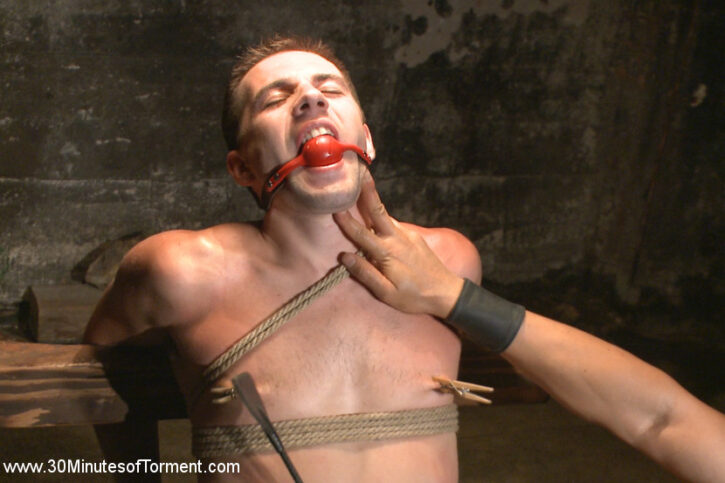 Have Fun
The range of ball gags and BDSM mouth accessories is almost limitless – you can really lean into the fetish fantasies or just opt for something that opens up your mouth for gay oral sex.
While it's good to browse and take inspiration from the range of options available, it's also helpful to understand what kind of dom/sub experience you're looking to explore. If there's a specific aesthetic that you want to immerse yourself in, look for toys and accessories that help you achieve that.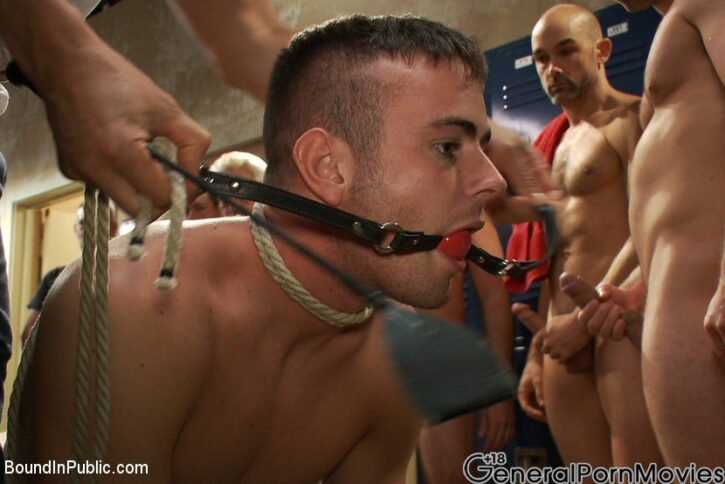 Is Being Blindfolded During Sex with a Ball Gag a Good Idea?
Adding a blindfold to a ball gag session can really heighten and intensify the experience – it's another level of control, another level of submission. Sensory deprivation really adds some flavour to whatever kink or fetish you're getting into.
The ball gag and blindfold combination is probably something that you want to build up to – if you're an entry-level sub, that's going to be a lot to process and could be more than you're initially able to handle.
The other consideration with using a blindfold in this type of encounter is that because speech is restricted, eye contact can be a really important way of communicating. If you decide to use a blindfold, you need to ensure that you've thought through how to communicate a safe word and how to ensure that you're maintaining consent and connection as the session progresses.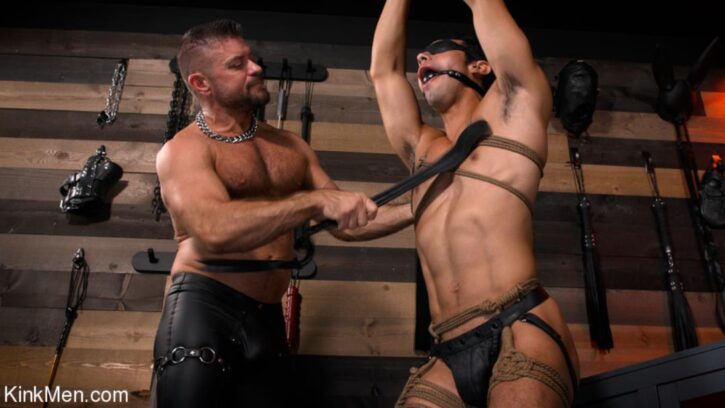 How do I meet guys that are into BDSM?
Put the technology to work. Online dating apps such as Squirt.org enable you to add an interest in BDSM to your profile. Message guys that are in your area and see if they're up for a bit of sub-dom play. Try your ball gag on, take some photos, and share them around – see who responds, see who seems like a good fit to explore the fantasies that are turning you on.