Do you get turned on by the thought of taking a big whiff of a guy's sweaty pits? When a guy lifts his arms up, do you have an irresistible urge to push your face into his funk?
Chances are that you've got a bit of an armpit fetish.
Most of us get off on giving a guy's pits a bit of worship – it's at the relatively vanilla end of the fetish spectrum – but there is a bit of science that explains the appeal.
Let's get into it.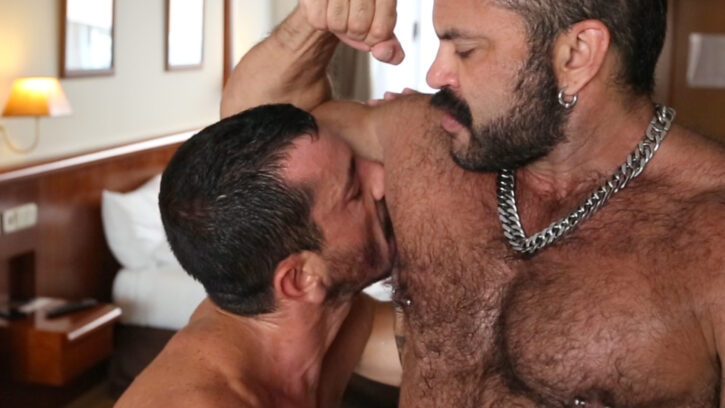 What is an Armpit Fetish?
The technical term is Axillism – it describes someone who is sexually attracted to the Axillae, which is the anatomical name for armpits.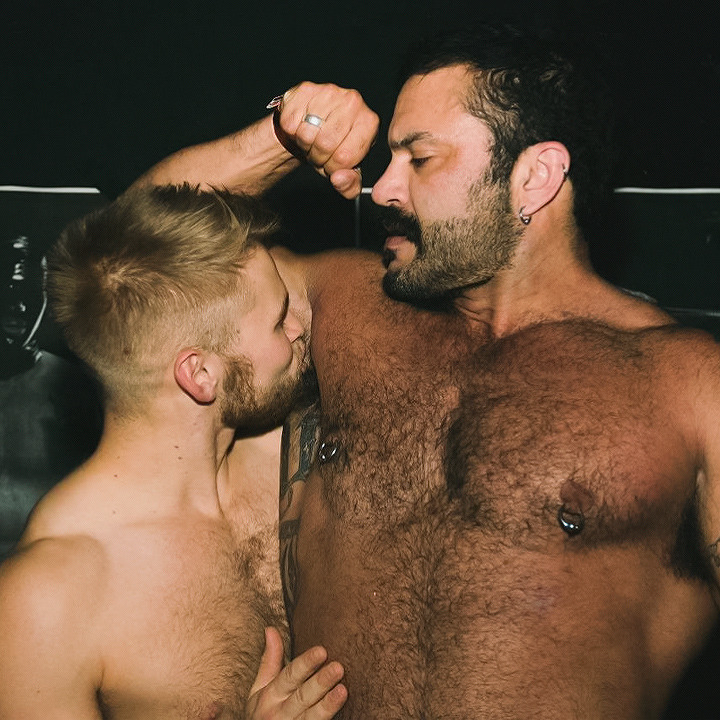 Why do some men like to sniff other men's armpits?
In purely primal terms, a guy's armpits can tell you a lot about him. This is because the apocrine glands in the armpits produce a unique scent that can convey information about health, fertility, and genetic compatibility. You'll often see this described as pheromones.
Pheromones are believed to trigger deep-seated biological responses – particularly in relation to physical attraction and sexual desire.
A guy's armpits are also likely to be sweaty, stinky, and wet – that makes for a very tactile experience. Sticking your face into a guy's armpits is inherently sexual and a total sensory overload.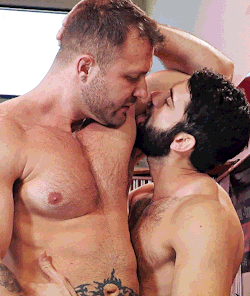 Do Gay Men Pheromones Work with Armpit Fetish Attraction?
We don't yet have the peer-reviewed studies to confirm this yet but there's a general assumption that our primal responses to a guy's pheromones are the primary drivers of our interest in sticking our face into his sweaty pits.
There is a suggestion that gay guys – and pretty much all men who have sex with men – exhibit distinctive pheromone profiles that are designed to attract and signal compatibility to potential sexual partners. One study found a link between sexual orientation and arousal triggered by pheromones – the science pretty much indicates that gay guys can sniff out potential hook-ups, which kind of explains why the possibility of gay locker-room sex can be such a total turn-on.
Obviously, sexual preferences and fetishes are incredibly diverse and unique to each individual. From gay foot fetishes to role-playing, such as in rape play, the human psyche has an extraordinary capacity for fetishism, and armpit fetishes are just one piece of the complex puzzle that is kink and arousal.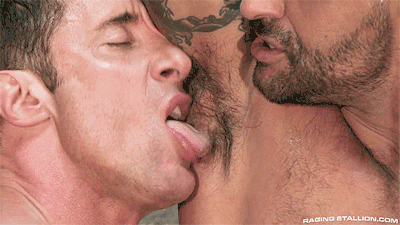 How Do I Tell My Hookup Partner I Have a Gay Armpit Fetish?
Telling a hookup partner about your armpit fetish, or any fetish for that matter, can be daunting. However, open and honest communication is vital in any sexual relationship. Here are a few suggestions on how to navigate this conversation.
Be vulnerable
It may feel like a big step to share your turn-ons with someone that you may not know that well, but remember that they've probably got some kinks that they may want to share with you. Try and ensure that you're approaching the conversation judgement-free and with an open mind. Demonstrate that you have respect for all kinks and fetishes, and that's why you want to be able to share and explore what turns you on.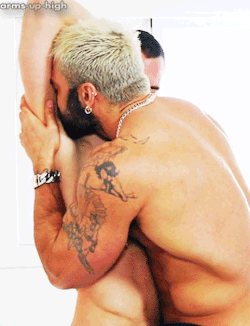 Time and place
You both need to be in the right head-space to have a meaningful conversation about sexual kinks and fetishes. A helpful strategy is to plan ahead and schedule a time to talk about it – don't just spontaneously drop the subject into the conversation. If you both know that next week, you're going to talk about kinks, then you're both going to be prepared for that conversation.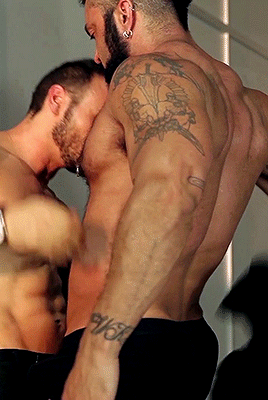 Be direct
We're grown-ups. We're talking about sex. Let's be up-front about what we're into. Don't try to be coy or polite in the words or language that you're using. Tell him what turns you on. Lay it all out there and leave no room for doubt. Let him know that you want to worship his pits because that's what gets you off.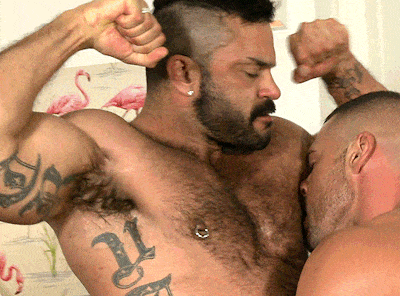 Use the technology
If you're using a gay hookup app like Squirt.org, use that opportunity in the chat messaging feature to let them know you're into this or any other kinks and fetishes you're looking to explore with them. Squirt.org and other platforms make it easy to be direct before inviting a hookup over, so there is no disappointment. Also, having a virtual conversation may make it easier to open up about your turn-ons.