Bathhouses and gay saunas have played a key role in shaping our identity as gay men and providing us with a dependable – and safe – sexual outlet.
We often talk about the golden age of bathhouses in the past tense, but while there have been some ups and downs over the years, bathhouse culture is still very much a part of our community.
If you've never been to a bathhouse before, we thought we'd give you a bit of a tour of the types of bathhouse experiences and the guys that you might encounter there.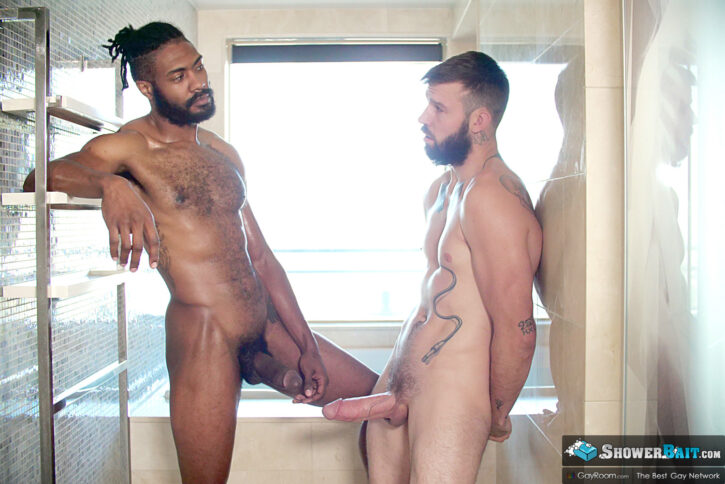 The Social Guy
While many guys will see a bathhouse as being a purely transactional experience – get in, get off, get out – gay saunas can be a great opportunity for a bit of social interaction.
We're all grappling with loneliness in different forms, and a quick fuck doesn't necessarily deliver the kind of intimacy that we all need.
Most bathhouses will have a communal area of some sort – usually a bar or a lounge. If you're feeling like having a chat, this is probably your best bet. There will probably be other guys there who are also happy to have a conversation with you, or you can chat with the staff.
The staff also have plenty of work to do, so don't be offended if they don't have time to chat with you. If you tip the staff at the bathhouse, they will generally make time to chat with you.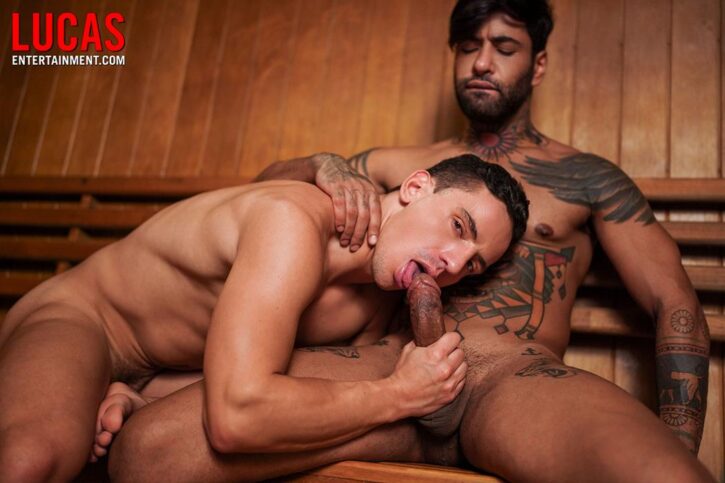 Beyond the communal lounge or bar area, some facilities of a bathhouse are more conducive to chat than others, but you need to get a feel for the vibe before launching into a conversation. The hot tub is a good starting point, or the steam room or the sauna. It would be a bit weird trying to have a conversation in the darkroom or through the glory hole.
It's also worth checking the website of the bathhouse. Depending on which day you go, there might be a theme – it could be a fetish night or a more sexed-up night, but some bathhouses will advertise more social events such as daytime patio parties.
Beyond bathhouses, CumUnion is an international sex party for men that features monthly parties across North America, England, and the Netherlands. These events encourage a more social element than a typical bathhouse night.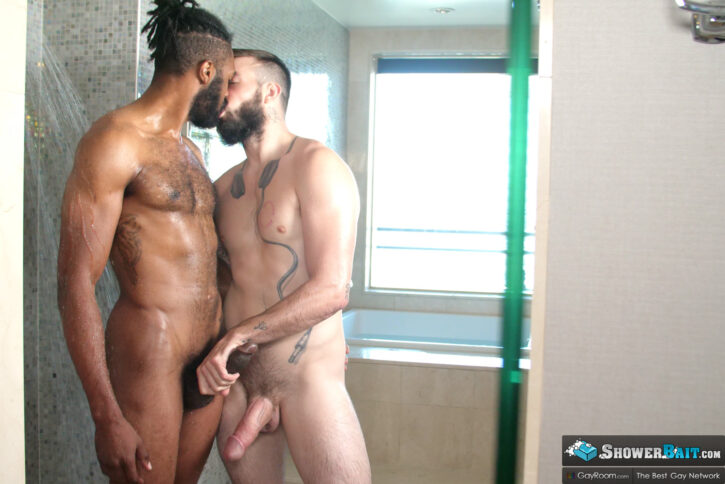 The Cockblocker
One of the awkward dynamics that you sometimes need to navigate at a bathhouse is cockblocking.
For example, if you're sitting in the sauna with two other guys – you're into one of the guys, and you're getting the signals that he's into you, but neither of you is into the third guy. The trouble is, the third guy isn't getting the hint and seems pretty confident that he's about to get some group sex or threesome action. He's cockblocking you.
You don't want to be this guy. You don't want to be the cockblock.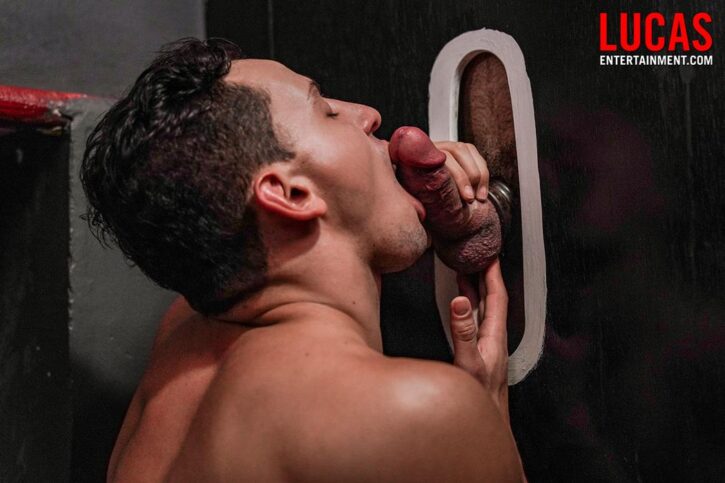 The first thing to remember is that everyone has feelings – there's no need to be rude or offensive to anyone. To avoid a cockblocker, grab the guy that you're into and head into a cubicle or a different space in the bathhouse – if the cockblocker tries to follow you, a quick shake of the head or a gentle "no" should be a sufficient deterrent.
If you're in a situation and you're starting to think that you might be the cockblock, be on the lookout for signals that either encourage you or discourage you. If you make a reach for a guy's cock and he gives you a discouraging signal, that's all you need – go look for some action elsewhere.
If you've got any issues – whether it's questions of consent or if you feel as if someone is harassing you, raise it with the staff. They're experienced in handling these situations, and it's in their interests to ensure that everyone is playing by the rules.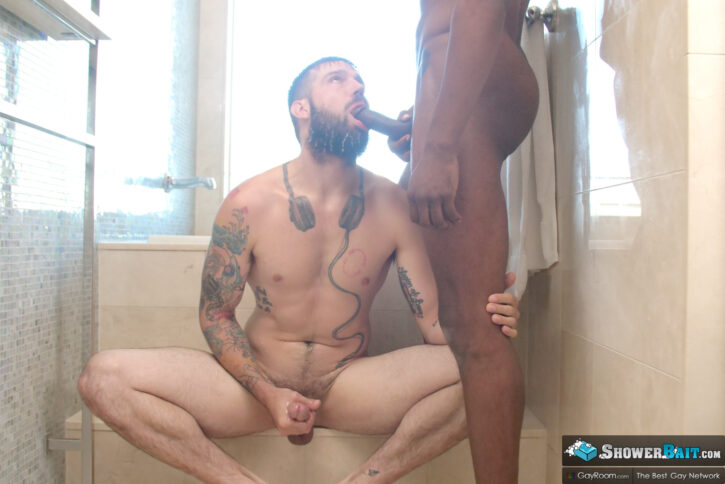 The Darkroom Gay
Not everybody loves a gay darkroom, but there is a lot of appeal in getting it on and getting off in a dark, anonymous space.
Use Squirt.org's Cruising Directories to find the best bathhouses near you that feature a darkroom as part of the facility so you can shine in some anonymous gay hookup action.
If someone in the darkroom poses a problem for you, gay cruising cues like body language and eye contact are more challenging to initiate due to the lack of light.
You can put a stop to any unwanted touch by moving away or removing their hand from your body. If that doesn't work, a firm "no" or "stop" will generally do the trick – in a dark space, the sudden sound of a voice has an amplified impact.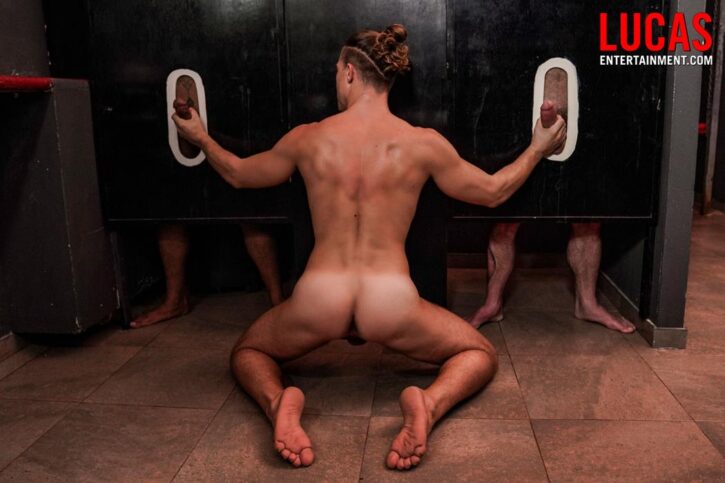 The Strategic Slut
Bathhouse encounters can be whatever you want them to be. Maybe you just want to connect with one guy and get off with him, or maybe you want to set yourself up in a sling and take a load from anyone who walks by.
If you are looking to count your hookups on more than one hand by the night's end and you want to take more loads than the local laundromat, then a bathhouse is a good option. Compared to a cruising spot or a pump-and-dump motel room, the bathhouse is a relatively controlled and safe space – plus, you're never too far from a shower for clean-up duties.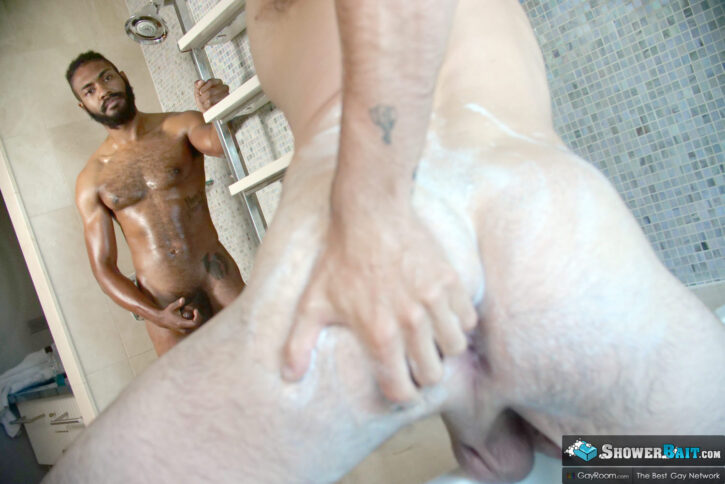 Gay hookup websites like Squirt.org make it easy to find the best saunas in town and see when they are the most popular or busy during the week. If you're looking to be the local creampie, knowing when the bathhouse is the most active makes it easier to get closer to your goal of leaving the sauna fully loaded.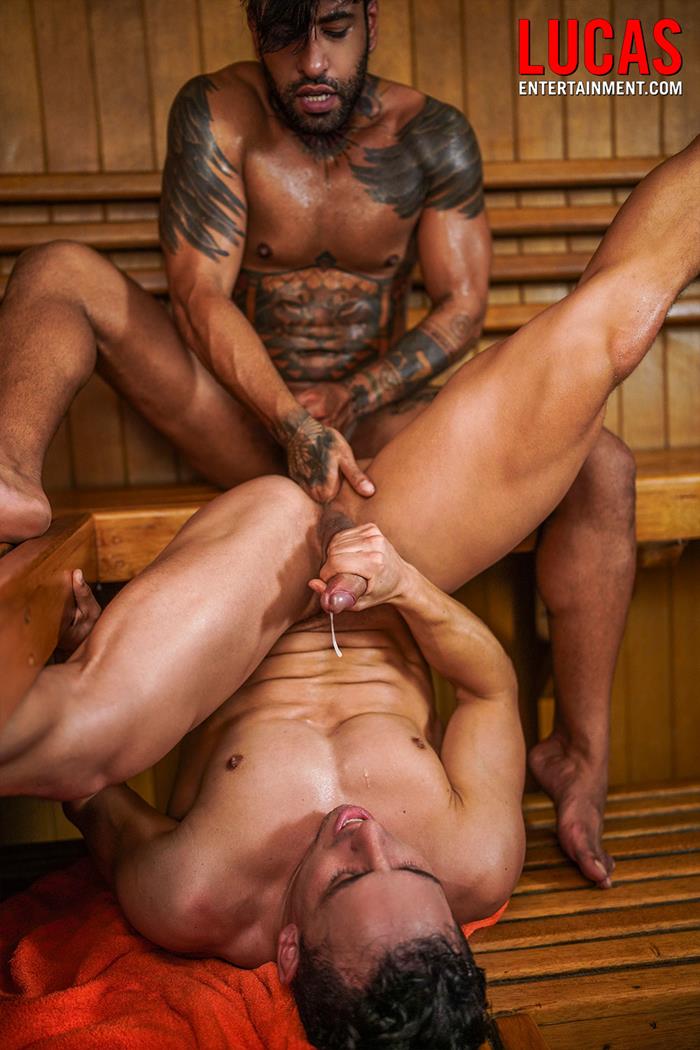 The Sponge
If your bathhouse has a smoking area, this is generally where you'll encounter The Sponge – they'll be asking you for a cigarette, for your poppers or money to buy something from the bar.
While generally harmless, the sponge can sometimes be a bit of a security risk – they may be looking to see what else they can get out of you. Avoid letting them follow you to your locker or indicate that you've got anything valuable in your locker.
There are differing levels of security at bathhouses, but the general rule is not to leave valuables in your locker if you can avoid it. You don't want to be worrying about losing your phone while you are cruising for cock.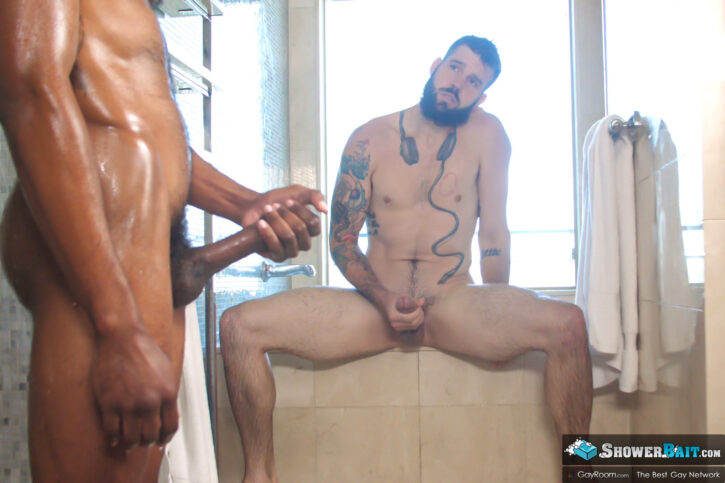 Are you a fan of bathhouses and gay saunas? Which is your favourite? Jump into our comments section below and share your experiences, tips and tricks for getting the most out of a sexed-up session in the baths.