Sexual encounters can be a bit of a rollercoaster – there's lots to enjoy but also some twists and turns that keep you on your toes.
In the spirit of sharing our collective knowledge and experience, here are five things that tend to happen after everyone has cum and the deed is done.
Sex should leave you feeling pretty good!
Whatever kind of sex you're having, as you lie there in the aftermath, you should be enjoying a bit of after-glow.
There are lots of emotional reasons why we feel good after having sex, but there are also some physiological ones as well.
For example, if you've just been fucked – all the nerve endings that centre around the anus will have been given a really solid working over. That's a lot of intense pleasure signals that your body will be processing even after he's flooded you with his load.
But sex of any kind is going to encourage your body to release endorphins – these are naturally occurring hormones that your body produces. Endorphins improve your mood – they make you feel happy and content. They're the opposite of cortisol, which is often described as the "stress hormone" – boosting your endorphin levels through having sex helps your body to keep things in balance.
Releasing endorphins is a major signal from your body that you've had a great time and that you can kick back and just feel good about yourself for a bit.
The release of endorphins is one of the reasons that sex is often described as a way to relieve stress or tension that you might be feeling. Not only does a solid fuck-down take your mind off whatever has been worrying you, but the endorphins will help to put you in a more positive state of mind.
Another hormone that is closely associated with sexual activity is oxytocin. Oxytocin plays a number of roles in a man's reproductive system, but one study into the hormone found that anxiety and depression levels were lower in men who were sexually active – there's an assumption regular sexual activity can help maintain healthy levels of oxytocin in the body.
Another reason that a sexual encounter should leave you feeling pretty good is that you've had a workout – sex is an exercise in its most functional form. When you're having sex, your heart rate is elevated, you're working up a sweat, and your major muscle groups – legs, arms, backs, abs – have all been playing their part. Having sex burns calories similar to a mild to moderate workout – that doesn't mean that you can skip leg day, but it all helps you to stay fit and healthy.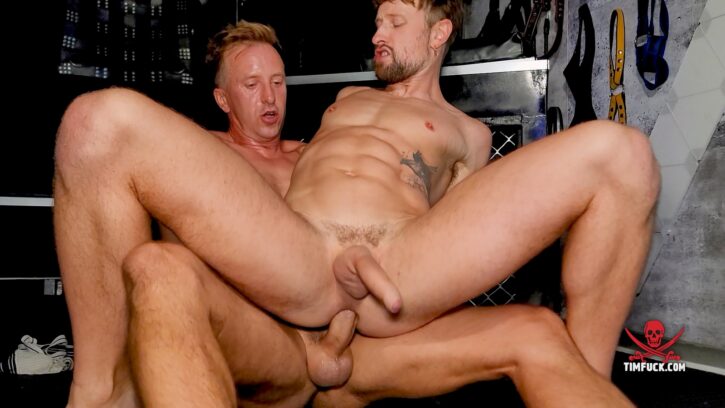 Your Hook-up Might Not Leave
After your initial after-glow starts to subside, you might realize that you've got a bit of a dilemma on your hands.
Obviously, it depends on who you've just had sex with, but the general rule is that once the deed is done, then you're going to want your hook-up to leave so that you can get on with the rest of your day.
Whether you've had sex at your place or just cruising the local car park, the sentiment is the same – unless we're dating, our work here is done, and it's time to move on.
If your hook-up isn't getting the hint, the simplest and most effective approach is to be direct and honest. Whether it's because you've got to work early the next day or you're expecting your wife home at any minute, a simple "let me walk you out" clearly indicates that it's time for your guest to leave.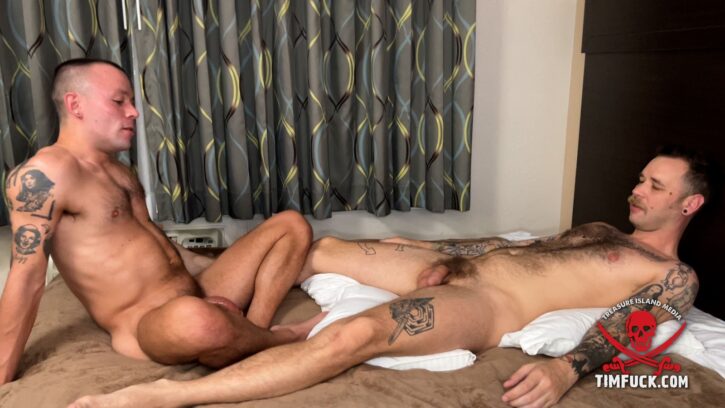 You Want Your Gay Hookup to Contact You Again
Things are slightly more complicated if you've had sex with someone and you're into them enough that you'd like to ensure some repeat business.
It's complicated because your expectations or feelings may not be reciprocated – it takes two to tango, as they say in Buenos Aires.
Like most things in life, the best approach is to try and communicate clearly where you're at and what you'd like to happen.
You're probably chatting via text or DMs, but you could be as low-key as saying: "That was fun; want to do it again sometime?"
The crucial thing is to be aware that you might get a negative answer back or no answer – they could just straight out block you. There are many reasons why repeat business may not be on the table – and most of them probably don't have anything to do with you.
The guy you're interested in could be on the down-low or in a relationship, or just might not be in the headspace where they can contemplate anything more than anonymous hookups. Don't take it personally – at least you asked the question, and you know where you stand.
Also, he might say yes. He might have been thinking the same thing. He could be really into you and you'll soon be adopting a rescue and planning a mini-break. You won't know unless you ask the question.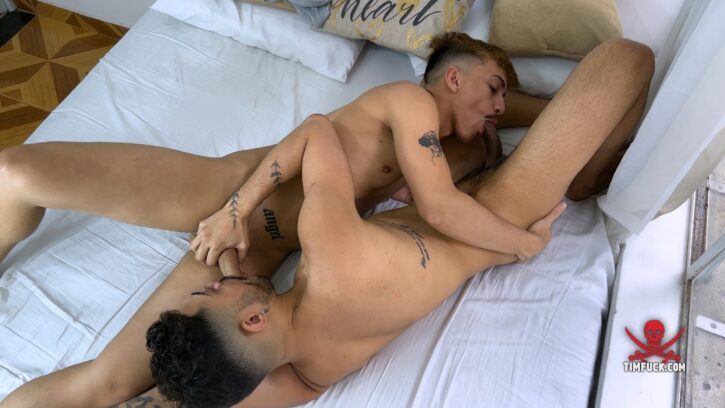 Your Gay Sex Experience Could Be Your First Time, In Which Case…
Your first time having sex doesn't have to be some magical fairytale, but it is a milestone. It might be great, or it might be a bit forgettable, but it will definitely leave you feeling a bit more confident and experienced when it comes to navigating your next hookup.
If you are contemplating your first gay experience, you're probably considering douching and figuring out the logistics of how to find a guy that you can get it on with. A key part of that process is learning about sexual health.
Whatever your level of experience or how you describe your sexuality, if you're a dude who has sex with dudes, then you need to know about PrEP, PEP, TasP, and Doxy-PEP. There's a range of STIs out there that you need to know about – you can't protect yourself against them all, but getting tested regularly and staying up to date with the latest information is essential for sexually active men.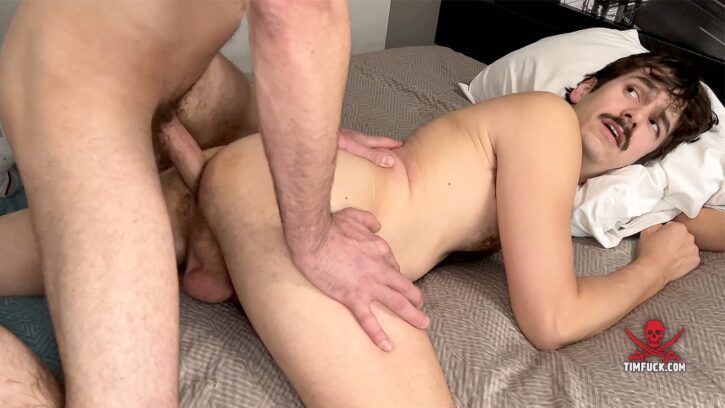 You'll Want to Have It Again!
What will almost inevitably happen after you've had sex is that – as soon as you're through the refractory period – you'll want to have sex again. That's just how we're built.
Squirt.org is still the best gay hookup website to find what you're looking for, and we've been making lots of enhancements to the site that have made the web-based gay sex app better than ever – here's some of them:
Cruising listing limits are gone: Whether you're a free or paying member looking to gay cruise the streets of your local hood, we've made it easier to rock out with your cock out by removing all limits on viewing, commenting and accessing our infamous cruising listings – keep the conversation going in a fave listing of yours, or browse for that perfect local hot spot at your heart's content without fear of hitting the limiting or needing to play within it.
Unlimited IM Chats: If you've used Squirt.org before and got caught up in a hot and steamy chat, only to have your free account cap out and your boner killed, limits are now gone so that you can chat with a local male from AM to PM and not have to worry about needing to pay to play.
New profile design and more design changes coming: See all the best parts of a local hookup first in their sleek and redesigned profile; now, no turn-ons or kinks are hidden; with a better-designed profile screen so you can find out what you need and contact that hottie faster.
What are you waiting for? Get out there and get amongst it!